Indian-Origin Man and Former Prison Guard Has Won MasterChef Australia 2018
Sashi Chelia has made both India and Singapore proud!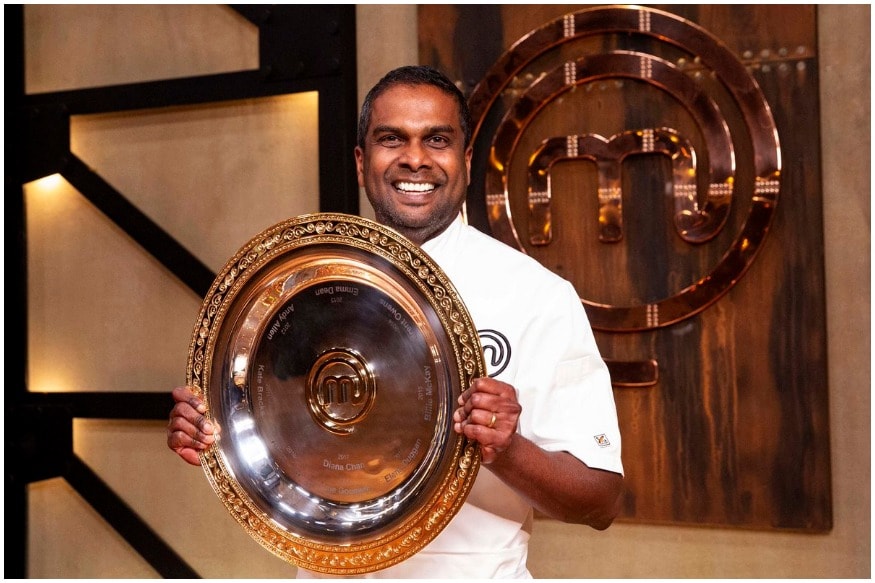 Sashi Chelia has made both India and Singapore proud!
An Indian-origin man has become the winner of the popular culinary reality show MasterChef Australia 2018.
Sashi Chelia traces his roots back to Tamil Nadu's Madurai. His grandparents relocated from Madurai to Singapore and it was there that Chelia was born and brought up.
To commemorate the Indian connection, Chelia used the red chilli as his 'hero ingredient' for one of the two finale rounds that required him to create a starter and entrée.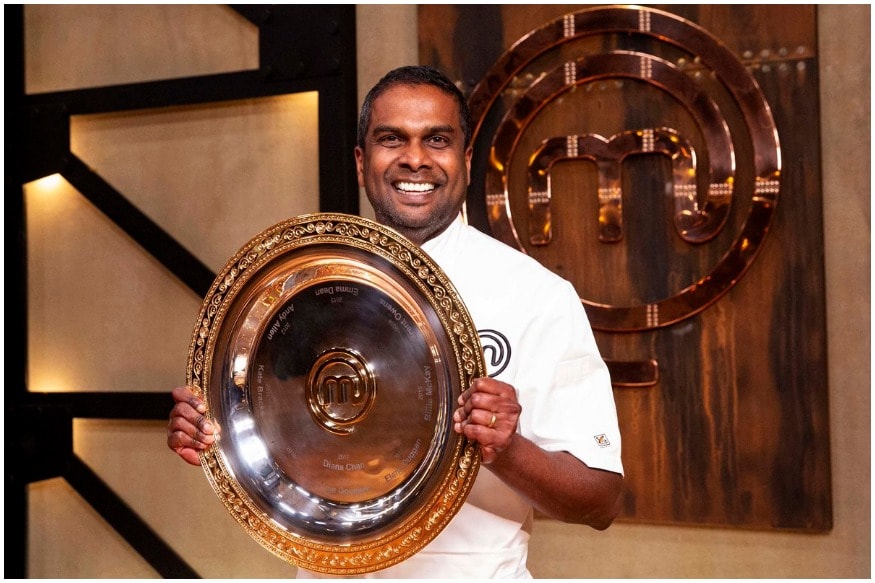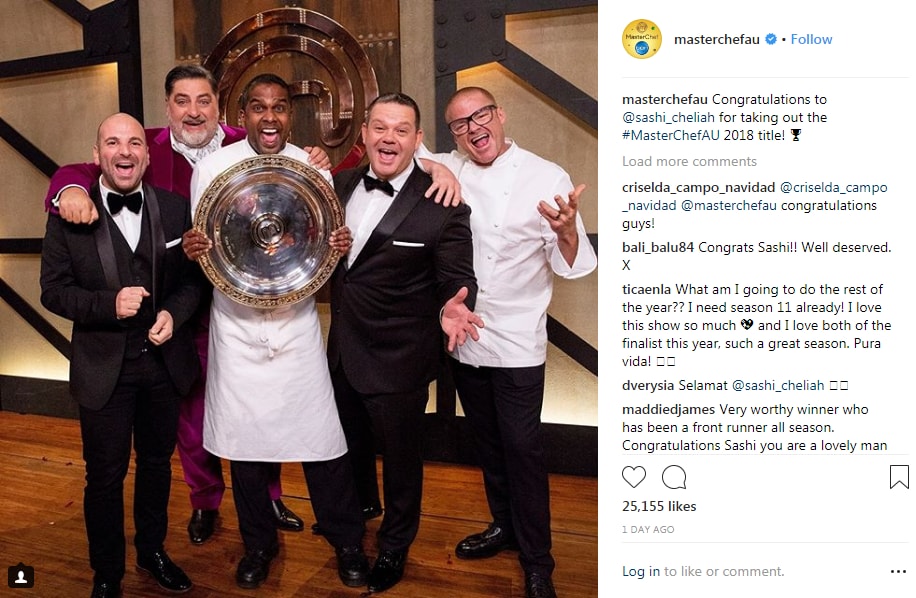 His dish? A Sambal prawn starter and snapper fish curry entrée with a side of cumin rice.
In the second round, the contestants had to recreate a complicated dessert by celebrated chef Heston Blumenthal's 'Counting Sheep'.
Cheliah scored a total of 93 points out of 100 for both the rounds combines, the highest any MasterChef Australia participant has ever scored in the finale.
Hi everyone... thank you very much for the huge support and love from all over world. I am so blessed and honoured. Love you so much...Some exciting new ventures are coming soon so stay… https://t.co/orkhV2DmF4

— sashi_cheliah (@sashi_cheliah) August 1, 2018
The chef's family was also there to support him on the day of the finale:
My motivation, my strength and my support, love my family!!!! #MasterChefAU pic.twitter.com/lgUBaJBnnV

— sashi_cheliah (@sashi_cheliah) July 31, 2018
Cheliah started cooking at a young age in Singapore. But cooking is not his only passion. Cheliah has served in the Singapore police force for over a decade.
After the 39-year-old man relocated to Australia, he started working as a prison guard in a women's prison. That is before he participated in MasterChef.
Cheliah, who won a $250,000 cash prize, will also be featuring as a monthly food columnist in a popular Australian culinary magazine.
In a recent post on Twitter, the new MasterChef announced that his first pop-up kitchen 'Gaja by Sashi' will be inaugurated on August 17 in Melbourne.
Meanwhile, social media was flooded with messages congratulating the Indian-origin man for his victory.
Congratulations @sashi_cheliah on winning MasterChef Australia 2018. The Indian defeated Australian Ben Borsht 93 out of 100 & took @masterchefau trophy and a winning amount of $250,000 #MasterChefAU #finale #instachampion #grandfinale #adgeeko #adgeekster #adgeekoindia pic.twitter.com/U8E9LfjaDk

— AdGeeko (@adgeeko) August 2, 2018
Some especially complimented Cheliah for promoting South Indian food on international television.
Masterchef Australia: South Indian food is finally getting its due recognition thanks to Shashi, a Singaporean born but SA-based prison officer, who looks like he is going to be this year's winner. I think it's going be the first time a Singaporean is taking the title as well.

— June Ramli ✍🏽| 六月·拉姆 🖖🏽 (@JuneSairaRamli) July 25, 2018
Get the best of News18 delivered to your inbox - subscribe to News18 Daybreak. Follow News18.com on Twitter, Instagram, Facebook, Telegram, TikTok and on YouTube, and stay in the know with what's happening in the world around you – in real time.
Read full article