Indians are Furiously Googling 'Pliable' to Make Sense of Rahul Gandhi Accusing Journalist
Rahul Gandhi's use of the word 'pliable' has people searching for what it means.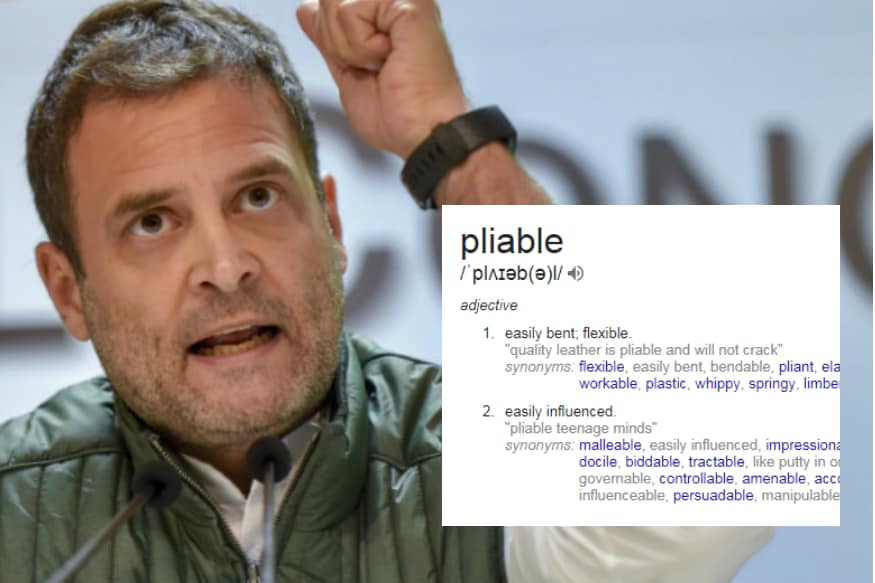 Rahul Gandhi's use of the word 'pliable' has people searching for what it means.
The same way Shashi Tharoor tweeting a complicated word like 'floccinaucinihilipilification' has Indians scrambling for their dictionary, Rahul Gandhi also has made people to Google to understand the meaning of his words.
In July, when Rahul Gandhi accused the BJP of "Jumla strikes", people had to Google what 'Jumla' meant.
After Rahul Gandhi accused ANI Editor Smita Prakash of being a 'pliable' journalist in a press conference, people had to google what 'pliable' meant.
Pliable, as Google explains literally means "easily bent; flexible," and in context means "easily influenced."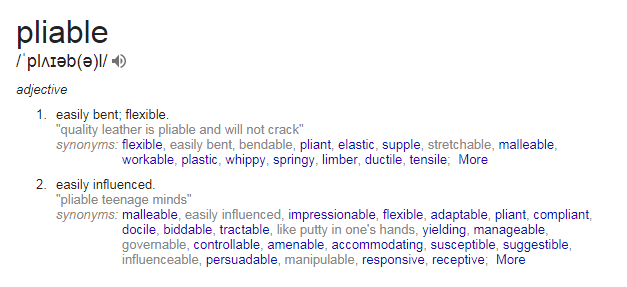 Referencing PM Narendra Modi's interview to ANI, he had accused the journalist of being 'pliable,' following which she had responded on Twitter calling it a 'cheap shot.'
Dear Mr Rahul Gandhi, cheap shot at your press conference to attack me. I was asking questions not answering. You want to attack Mr Modi, go ahead but downright absurd to ridicule me. Not expected of a president of the oldest political party in the country.

— Smita Prakash (@smitaprakash) January 2, 2019
The Indian National Congress responding to people's pique about 'pliable' explained that it wasn't offensive, but a 'state of Indian journalism today.'
#Pliable isn't offensive, it's the state of Indian journalism today pic.twitter.com/xCKq2jdCaS — Congress (@INCIndia) January 3, 2019
The move calling journalists 'pliable' hasn't gone down well on social media, however, and many users have responded that dragging the media in to criticize an interview isn't the best solution.
Get the best of News18 delivered to your inbox - subscribe to News18 Daybreak. Follow News18.com on Twitter, Instagram, Facebook, Telegram, TikTok and on YouTube, and stay in the know with what's happening in the world around you – in real time.
Read full article