Indians are Recreating The #KikiChallenge in The Most Desi Way: No Jumping Out of Car
Desi janta is trying #KikiChallenge and it is the best thing ever!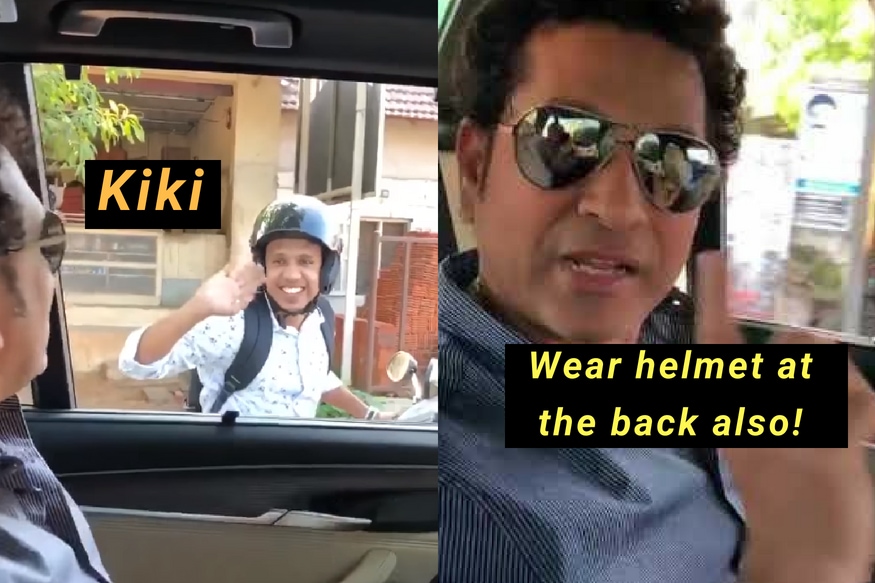 Image credits: Sachin Tendulkar Twitter. Meme by All India Bakchod.
Indians do not like lagging behind when it comes to the meme race. So when the other side of the world came up with #InMyFeelings challenge (or Kiki/Keke challenge), the janta in our country was ready to give it a desi touch.
For the uninitiated, "In My Feelings," a song from Canadian rapper Drake's latest album Scorpion, became Internet's favourite. A dance trend known as the #InMyFeelings (or #KekeChallenge) challenge began soon after.
The challenge was originally kicked off by comedian @theshiggyshow on his Instagram account, who showed off his dancing skills and inspired netizens to follow his footsteps, quite literally.
But the trend really picked up when people started leaping out of moving vehicles to complete the challenge. Needless to say, there were casualties.
i almost died #Kekechallenge #KIKIDOYOULOVEME pic.twitter.com/ZkEExvN9ep — Barbara Kopylova (@baabsxx) July 15, 2018
Closer home, people are keeping up with the trend by reimagining the challenge in India. Thankfully, no broken bones have been reported here as yet.
Here's a few of them:
Pic1: How Foreigners do #kikichallenge

Pic 2 : How Indians do #kikichallenge pic.twitter.com/oxmlCKpPpw

— Cherry Dimple (@shailimore) July 25, 2018
Television actress Nia Sharma too showed off her skills.
Our neighbours weren't too far behind.
Bonus clip.
Challenge level = Will Smith.
Get the best of News18 delivered to your inbox - subscribe to News18 Daybreak. Follow News18.com on Twitter, Instagram, Facebook, TikTok and on YouTube, and stay in the know with what's happening in the world around you – in real time.
Read full article