India's Third Most Watched Youtube Channel Has Nothing to Do With Adults
Have you heard of ChuChu TV, yet?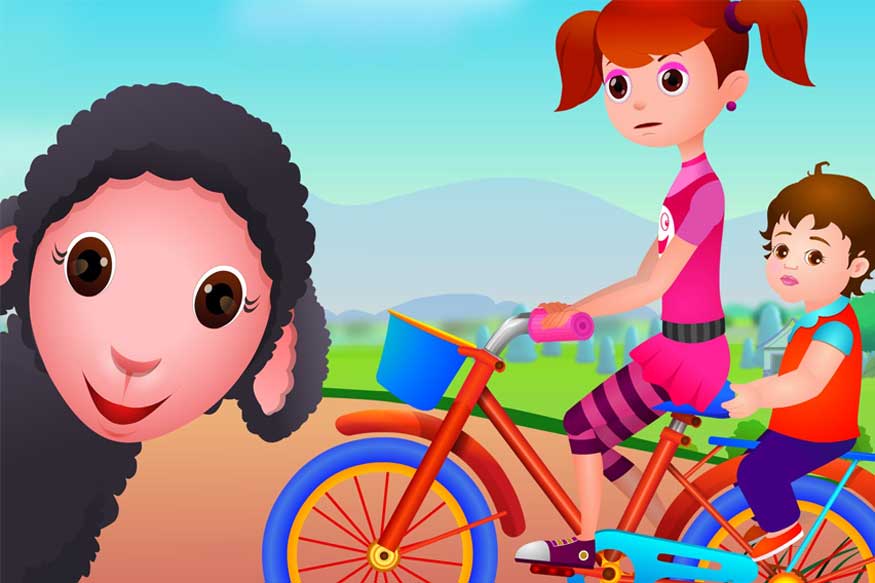 Have you heard of ChuChu TV, yet?
According to the latest reports, ChuChu TV is the third most subscribed YouTube channel in the country with 5.19 billion views. What is this ChuChu TV, one may ask? Only the country's most watched children's rhymes channel. Run by a group of five friends from Chennai, the channel has around 50 employees with one goal; to create upbeat rhymes for toddlers everywhere in the world.
While the statistics as recently reported by Mint are a revelation for everyone, to Indian parents, ChuChu TV has become more than just a channel. It is the 'go to' place for ending all kinds of toddler tantrums. In its two years, their kid-friendly content has helped thousands of young parents in the daily endeavour of feeding and pacifying their child. With techie beats and lyrics that give out a positive message, the ChuChu TV version of age old nursery rhymes have found millions of takers.
Customised to convey positivity
ChuChu TV is ahead of giants like AIB and TVF on YouTube and digital parenting in a hugely populated country is one of the primary reasons for it. But its USP is this - ChuChu TV has added its characteristic optimistic take in every nursery rhyme, making them about kindness and compassion, far removed from the actual meanings of the morbid 19th century classics.
Check this; 'Humpty Dumpty sat on a wall, Humpty Dumpty had a great fall..Humpty never climbed the wall again..'
The video even shows a board that says 'Don't climb the wall' being put in front of the infamous wall. Also, Humpty Dumpty gets treated by doctors after falling, gets himself bandaged and recovers only to shudder whenever he crosses that wall. The message is loud and clear, that is, to never attempt climbing a wall again.
Or take 'Baba black sheep , have you any wool', the lyrics of this nursery rhyme has been interspersed with lines like 'Sharing makes our life happy Baba..' The video shows the bags of wool being converted into sweaters for poor people who live in the lanes.
Riddhi Parikh, mother to a three year old, says, "There are many nursery rhyme videos on YouTube but ChuChu TV has clicked with our kid. I think the reason is that all their videos come with lessons and teach children to be kinder people. Moreover, it is the only way my daughter eats her food or becomes calm after a tantrum."
ChuChu is the toddler every kid connects to
Vinoth Chandar, the founder of ChuChu TV started the channel for a very special reason. He wanted his two year old daughter, Harshita aka ChuChu to have a nursery rhyme to call her own. That's how 'Chubby Cheeks' featuring an animated ChuChu came into play. What Chandar did not see coming were the three lakh views to that single video. Today, every video released by the channel has several million views with subscriber base from all over the world. But at the end of the day, the videos are achieving the same end as Chandar had personally wanted – to please toddlers. Single father Raman Adhikary says, "It has been a great companion while raising my daughter. She associates herself with the little girl called ChuChu in the videos and enjoys every rhyme immensely. I am getting to teach her good things like sharing and caring without having to put in any major effort."
According to the Mint report, the team at ChuChu TV are constantly innovating, sometimes bringing the same rhymes with better animation or lyrics or releasing a distinct variation to it. For instance, there are four parts to 'Johny Johny yes papa', with the first part () having been viewed some 163474029 times.
But there are many who speak of these very variations changing the traditional way of learning the rhymes. Delhi based Madhur Sharma, mother of 3 year old Disha, explains how her child is confused about which are the actual lines to the poem. "ChuChu TV changes the lyrics to a point where the child doesn't recognise it when read from a book. Like in 'Mary had a little lamb', the lamb goes to school, makes the students laugh till the teacher asks Mary to take him home. So there is a slight overlap that tends to come in the way. However, it is immensely entertaining and keeps the kid happy, so we find more pros than cons to it," Sharma says.
Another issue is that the grammar is often overlooked in a bid to rhyme. In most of the songs, linking words are missing and they sound more like rap lyrics rather than an English nursery rhyme.
But there have been many changes since the first few videos of 2013, as Chandar and team keep revising and learning from previous mistakes. And that is why parents and grandparents across the globe are vouching for this not-so surprisingly successful channel with a toddler's heart.
Get the best of News18 delivered to your inbox - subscribe to News18 Daybreak. Follow News18.com on Twitter, Instagram, Facebook, Telegram, TikTok and on YouTube, and stay in the know with what's happening in the world around you – in real time.
Read full article