IndiGo's New Bangkok to Varanasi Flight Renamed 'Paap and Prashchit' Route by Twitter
The temple city of Varanasi is known as the spiritual capital of India while Bangkok is famous the world over for its nightlife.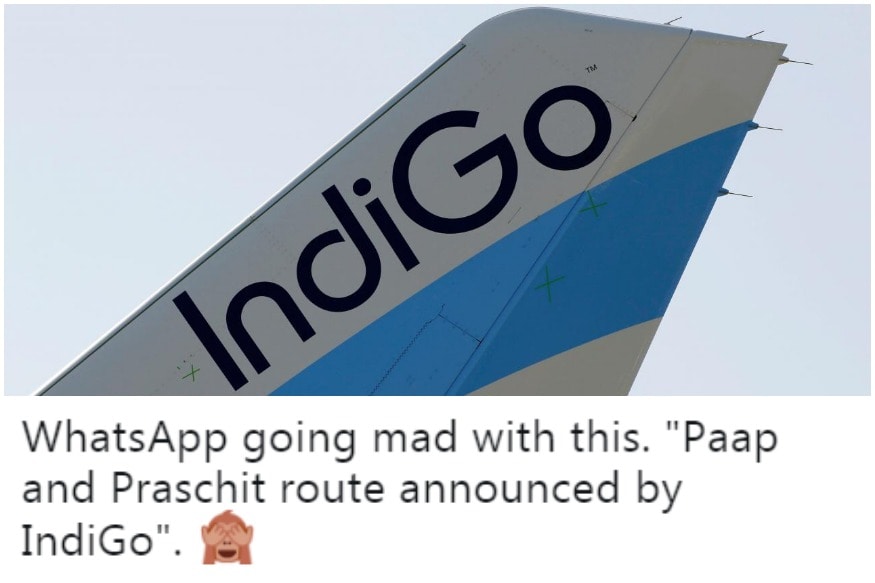 Indigo just announced a new flight service from Bangkok to Varanasi and Twitter could't resist. (Credit: Reuters/Twitter)
IndiGo Airlines has attracted the attention of Twitterati for all the wrong reasons. The popular budget airline recently announced a direct flight from Bangkok to Varanasi and Twitter could not help but notice the irony.
If you are missing the point here, let us tell you that Varanasi is a city in Uttar Pradesh that is famous for its Shiva temples and the spectacular 'Sandhya Aarati' (evening prayer) which takes place in devotion of goddess Ganga on the banks of her namesake river. The city is often referred to as the spiritual capital of India.
Bangkok on the other hand, is famous for an entirely different reason. Apart from its scenic beaches and eclectic food, the capital city of Thailand is also famous for its vibrant sex trade. It is often referred to as the sex capital of the world and is the preferred destination for many a 'coming-of-age' trips.
While IndgiGo's heart was probably in the right place in starting the new flight, Twitterati couldn't help but poke some fun at the obvious.
A journalist recently posted a photo of the advertisement, adding that his WhatsApp group was going mad with it. He called it the "Paap and Praschit route" meaning the "sin and make amends" route announced by Indigo.
WhatsApp going mad with this. "Paap and Praschit route announced by IndiGo". 🙈 pic.twitter.com/mf9y5o61LD

— Tarun Shukla (@shukla_tarun) December 20, 2018
The photo was soon all over Twitter with many chiming in with their additions.
This one is surely an original. As original as it can get 😅👌

— Nivedita Bhasin (@nivedita_bhasin) December 20, 2018
And If you notice Paap karna is cheaper that Praschit. Explains the Ghor Kalyug. https://t.co/og0KmLXxDY

— Yo Yo Funny Singh (@moronhumor) December 20, 2018
Introducing the 'paap' and 'prayaschit' route from #Indigo pic.twitter.com/YgKQXJWdUq

— Vasu (@vasudevan_k) December 20, 2018
you nailed it 😂😂😂😂

— Zustrelaax (@zustrelaax) December 21, 2018
Read full article
Countdown To
Elections Results
To Assembly Elections 2018 Results