International Yoga Day 2017: 5 Types of Yoga We Have to Admit Are Pretty Zany
Hr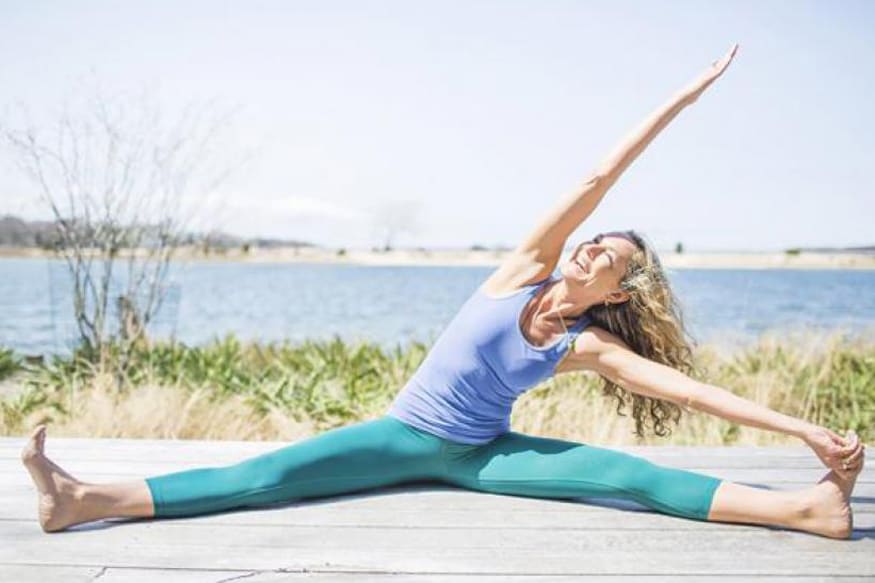 Representative image (Image courtesy: Reuters)
Yoga is amazing for the body, mind, and even soul, if you're into that. Everyone knows that. But it's not easy; everyone knows that as well. As with any other art and skill, it requires practice and dedication, for years and even decades. But in today's world - filled with deadlines, family and work obligations, endless e-mail and YouTube videos of sneezing pandas - we don't exactly have the time or even inclination to get down and move like Jagger, er, asana like Ramdev. With that in mind, we bring you some 'alt-yoga' practices that involve your favourite activities with breathing and poses. Have some fun and, along the way, you may just get a little healthier.
Doga: Doggy-style Yoga
Among all the other things you're ignoring in your life, your dog is probably one of them. Why not kill two birds with one stone, and spend some quality time with your furry companion as well as devote some time to your health. From shows on Animal Planet (K9 Karma, anyone?) to instructional sites and videos, the wide world and web is full of poses and practices to get you downward dog. Given that yoga is supposed to help you unite with the universe, Doga may just be the ideal way to bond with your beast.
Yoga Fhtagn: Goth Matra
Speaking of beasts, fans of both health and horror combined their passions and spawned Yoga Fhtagn, inspired by dread Cthulhu, the classic horror creation of author H P Lovecraft, father of the cosmic horror genre. Hailed as "the ultimate health goth workout" this form, presumably practiced by the aforementioned goths and horror fiction geeks, combines elements of the Surya Namaskar (obviously sans the sun) and the eerie ethos of Lovecraftian horror. Practice at your own peril, lest you too hear the 'Call of Cthulhu'.
Tantrum Yoga: Sleepy Child Pose
If horror isn't your cup of cappuccino, we have a child-friendly alternative. While that kid throwing a tantrum in the cinema hall when you're on a first date with might be stressing you out, rest assured he's beatific. Or at least, that's what 'tantrum yoga' enthusiasts would have us believe. This noisome bunch claim that behaving like a screaming child, in controlled postures that imitate certain asanas, can help release stress and provide some physical activity.
Beer Yoga: Burp Like a Baba
But what's better than physical activity than a couple of cold ones, is what some of you may be thinking. Then beer yoga is the exercise for you. Combing the frost and froth of your favourite brew with the mindfulness of meditation and letting go. The beer probably helps with that. Students are instructed to concentrate on their chilled beverage, complete poses with the bottle and of course, drink the beer. No word yet on which beer company thought of this genius marketing ploy, but the practice is spreading across the world.
Yoga Rave: Sri Sri Ravi Repeat
Naturally, we saved the best for last. In case you prefer to party rather than pursue enlightenment, Sri Sri Ravi Shankar's Art of Living Foundation has the path for you. Yoga Rave is a rave (no surprises there) apparently practiced around the world which is "non-alcoholic and non-tobacco" – presumably because ravers like to dance energetically while holding lit cigarettes, pipes and cigars – but comprises similar high-energy performances, visual effects, and all the other accoutrements of the raver party scene. Combining the energies of dance, music and community, this is yoga gone wild. It's strangely mum about psychedelics though.
Note: These routines have no proven scientific benefits
Get the best of News18 delivered to your inbox - subscribe to News18 Daybreak. Follow News18.com on Twitter, Instagram, Facebook, Telegram, TikTok and on YouTube, and stay in the know with what's happening in the world around you – in real time.
Read full article