Internet's Latest Obsession #DeleAlliChallenge Has Caught the People in a Twist
Half convinced that you require witchcraft to do the #DeleAlli challenge,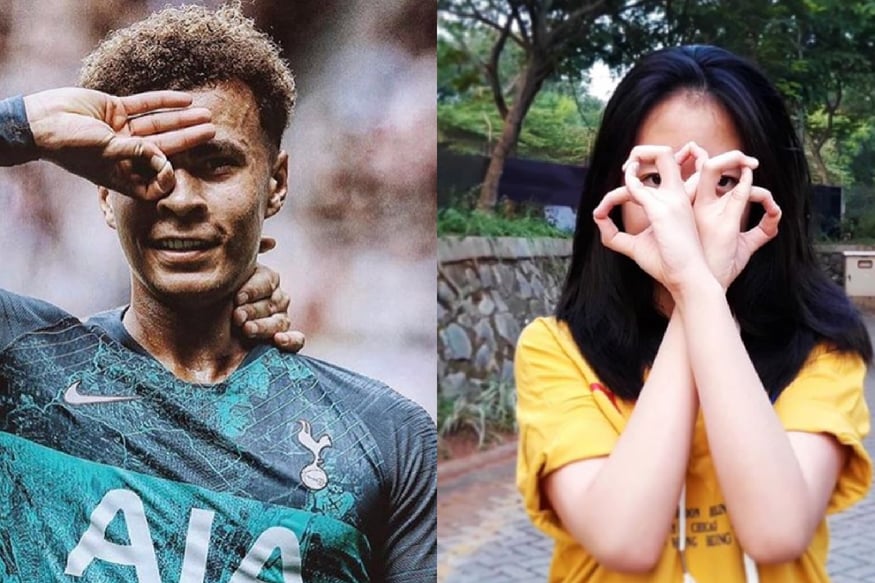 Half convinced that you require witchcraft to do the #DeleAlli challenge,
2018 has been the year of challenges. From people taking the Kiki Challenge, the Level Up Challenge, to the Snoot Challenge, you may think you have seen it all.
You're wrong.
The latest trend to go viral is the Dele Alli challenge, and it involves people trying to twist their wrists to create a hoop around their eyes. While the other challenges required very little effort, this one requires you to be somewhat of a contortionist.
The challenge comes from Dele Alli, who is a midfielder for the Tottenham Hotspur Football Club. Named after him, it started gaining popularity when he posted a picture of him on Instagram with his hand twisted and outlining his eye.
And people decided to recreate it - from famous sportspeople, to ordinary everyday people, trying to outdo themselves - and their wrist joints.
Nailed it @JJWatt #DeleChallenge pic.twitter.com/dUdf4DIVkl — Premier League USA (@PLinUSA) August 20, 2018
Nailed it. Right, @dele_official? #DeleAlliChallenge pic.twitter.com/ydUnRONkzW

— MLB (@MLB) August 22, 2018
Jesse Lingard even has Neymar doing his and Dele's challenges now... He's relentless! pic.twitter.com/eTg2MNnYVi

— COPA90 (@COPA90) August 18, 2018
But this wasn't the end of it. After someone trying the challenge found a way to upgrade the challenge, that went even further viral, after Dele Ali matched it.
magic pic.twitter.com/At4b8Z0yhX

— lex (@lexi_ceballos) August 22, 2018
ÚLTIMA HORA. Dele Alli presentó la evolución de su festejo imposible. #NoLoIntentenEnCasa pic.twitter.com/LZcjzilDxe

— Invictos (@InvictosSomos) August 22, 2018
The evolved version of the challenge had people going crazy and led to a lot of cramped fingers.
Have I got it? #DeleAlliChallenge @dele_official pic.twitter.com/torEwNurvo

— Sophie-May Lambert (@SophieMaySML) August 22, 2018
Took me a solid 10 minutes and 3 finger cramps to figure out, but AYO pic.twitter.com/jP0s74Pg6X

— ♏️ (@Mary____anna) August 22, 2018
And it just gets worse from there. People on the Internet are trying to find even more upgraded versions of it.
All these kids thinking they are hot shit for doing the Dele Alli hand challenge but only the real ones can do this pic.twitter.com/PEaZ1bNgTu

— Cristina (@cgang33) August 22, 2018
But for the ones who can't even the first one, we feel you. The tutorials were really no help. Maybe sorcery would work.
This ain't help me at all pic.twitter.com/jeN7EitAXL

— Jide (@_isprint_) August 22, 2018
Get the best of News18 delivered to your inbox - subscribe to News18 Daybreak. Follow News18.com on Twitter, Instagram, Facebook, Telegram, TikTok and on YouTube, and stay in the know with what's happening in the world around you – in real time.
Read full article