Irrfan Khan gives you 5 reasons as to why you must watch 'Jurassic World'
The actor plays Simon Masrani, owner of Jurassic World- the theme park- in the film.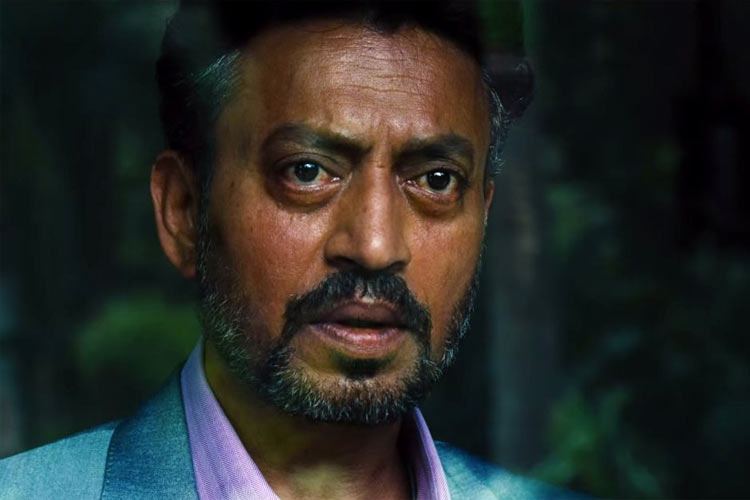 The actor plays Simon Masrani, owner of Jurassic World- the theme park- in the film.
He is truly an international star. Irrfan Khan manages roles in Bollywood and Hollywood with equal aplomb. The actor, who is basking in the glory of the recent success of 'Pkiu', is now gearing up for the international release of his latest Hollywood Project 'Jurassic World'.
The actor plays Simon Masrani, owner of Jurassic World- the theme park- in the film. Khan, who is now touring with the crew of the film across different cities of the world, listed out five reasons why you should watch 'Jurassic World' on June 12th in theaters.
A new world from the eyes of a new creator: Khan plays the new owner of the park that was shut down back in 1993( in the previous movie 'Jurassic Park;). In fact 'Jurassic World' is made as a direct sequel of the 19993 movie. The park has a new ideology altogether by the new creator/owner Simon Masrani.
More ferocious, more fun: When we think of the word of Jurassic, a set of huge barbaric creatures comes to our mind i.e Dinosaurs. Although no one has ever seen the extinct specie, movies have made us aware of their ferocity. Jurassic world is all set to give jitters to their audiences with the most ferocious and almost real characters.
Unravel the unknown: Years back when we saw 'Jurassic Park' , it was a revelation of that era for the audience. 'Jurassic World' lets you go deeper in the mystery and unravel more unknown facts .
Special effects are extraordinary: There's a lot to watch in Jurassic World. The audience will see a whole slew of new and dangerous dinosaurs, and with the heavy VFX work it is going to be awe inspiring. A new set of technology and gadgets used on the sets was one of the added attractions. Lets hope it recaptures the magic of the original 'Jurassic Park'
Treat for the adrenaline junkies : We all crave for adventures and love creating a world of our own far from the real world and stay there for a while. 'Jurrasic World' gives you an experience of a new world altogether; a world which we all think existed and wished to be a part of. This year we get the opportunity to feel the rush and adventure as it has elements of a biological preserve, a safari, a zoo, and a theme park.
Get the best of News18 delivered to your inbox - subscribe to News18 Daybreak. Follow News18.com on Twitter, Instagram, Facebook, Telegram, TikTok and on YouTube, and stay in the know with what's happening in the world around you – in real time.
Read full article