GET Stock

Quotes


James Corden Joins Backstreet Boys For An Epic Performance On The Late Late Show
Nostalgic!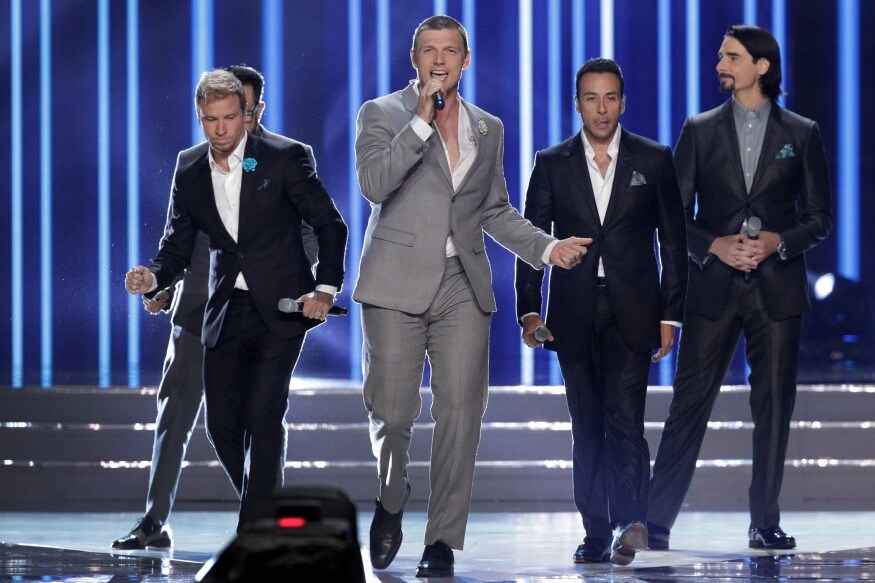 (Photo: Reuters/File photo)
The Late Late Show host James Corden on Tuesday surprised his viewers when he brought the top-selling boy band of all time - Backstreet Boys - on the show for an epic performance.
Before he revealed the big surprise to his audience, he declared, "We are bringing back boy bands. I'm talking proper boy bands. Five guys together — I'm talking about the cute one, the funny one, the nice one, the other one and the maverick who refused to play by the rules. All living together in some weird mansion in Orlando."
In his introductory segment, Corden conveyed that he wanted boy-bands to be a thing again and that he wanted it to happen immediately. "I care about this maybe more than anything else on the planet: We are bringing back boy bands," Corden said before finally disclosing whom he had as guests on the show.
The pop group Backstreet Boys will begin a concert residency in March next year at Planet Hollywood. Backstreet Boys: Larger Than Life will feature members Nick Carter, Howie Dorough, Brian Littrell, AJ McLean and Kevin Richardson. And the members made an appearance on the show to promote the same.
After Corden revealed that one of the most popular boy-bands of all times was his guest for the night, the live audience could not hold back. They raised and cheered as the members of the band appeared on the stage, shrouded in a dramatic haze of smoke.
What was most interesting was that Corden, clad in a matching black jacket, joined the band for a high-energy, well choreographed performance to the band's 1997 classic, "Everybody (Backstreet's Back)."
Watch the band's epic performance here:

With input from AP
Also Watch
Read full article