A South African jazz musician gave a performance on his operation bed while undergoing surgery to remove a recurring brain tumor.
The rare awake craniotomy was performed on Musa Manzini last week at Inkosi Albert Luthuli Central Hospital in Durban. During the six-hour procedure, Manzini was kept awake to avoid paralysis or damage to the brain parts that control the voluntary functions, reported IOL.
The procedure was performed by a team of specialist resident neurosurgeons led by Dr Basil Enicker and Dr Rohen Harrichandparsad.
The decision to perform awake craniotomy was preferred as Dr Enicker felt Manzini's career as a musician could be put in jeopardy if the "eloquent" areas of the brain were damaged during the operation.
By keeping Manzini awake, Enicker and his team located the areas in the brain that were activated while he was strumming the guitar and steered away from them thus preserving his motor functions and the dexterity of his fingers.
"In this way, we can test regions of the brain before they are removed. This allows for increased removal of the tumour, while minimising damage to the brain," Enicker said.
The doc added that he also wanted to ensure that the team removed as much of the brain tumour as possible, hence Manzini was the right candidate for the rare procedure.
As for Manzini, he's on a road to recovery and is keen to get back on the stage.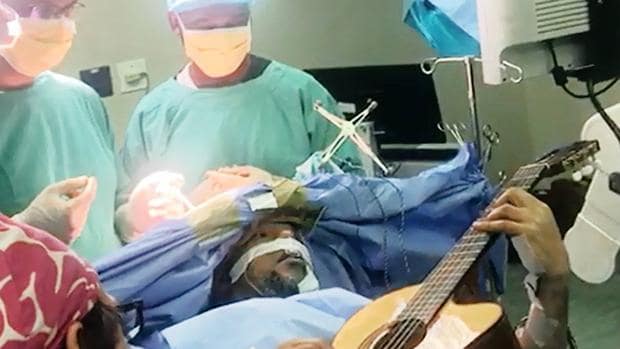 Uploading the operation video, Manzini thanked the doctors.
"I'd like to thank specialist neurosurgeons Drs Basil Enicker and Rohan Harrichandparsad, UKZN Medicine, anesthetist Jorge Cardoso and Inkosi Albert Luthuli Central Hospital for carrying out a successful awake craniotomy."
Manzini calls 'My Bass' as one of his best works. Give it a listen.
Last month, a teenager from Seattle was put under similar procedure and she sang her way through brain surgery to preserve her talent.
19-year-old Kira Iaconetti's musical journey was about to take off four years ago when she started having 'glitches'- a form of epilepsy that occurred to her every time she sang or listened to music.
This was when Dr Jason Hauptman, a neurosurgeon at the Seattle Children's Neurosciences Center, devised a plan to carry out an awake craniotomy on Kira.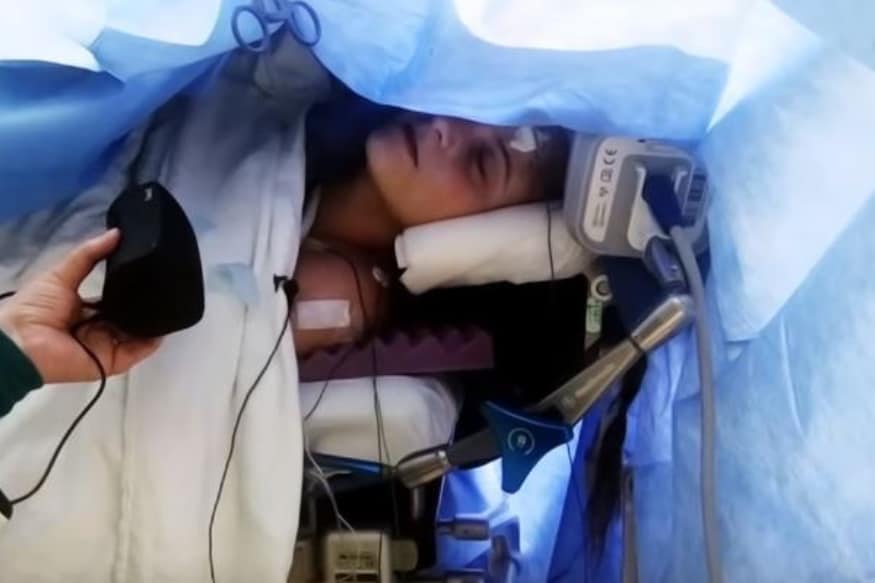 A video of the operation theatre 'concert' was uploaded by the hospital which showed members of the surgical team joining Kira in her performance.