Kapil Dev is Not Alone. A List of Cricketers Who Have Represented Their Country in Other Sports
Kapil Dev is all set to represent the country again, this time in the sport of golf. But he is not alone.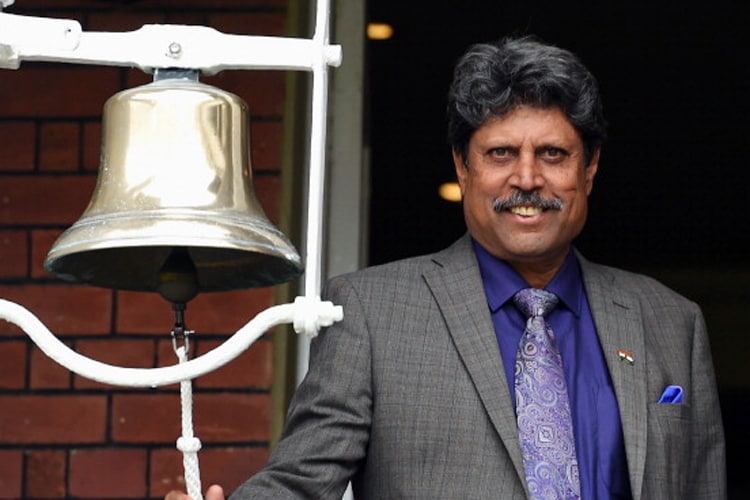 Image credits: Getty Images (File Photo)
Twenty-four years after his retirement from competitive cricket, 'Haryana Hurricane'  Kapil Dev will represent the country once again, only this time, in a different sport.
The former India captain has made it to the Indian golf team that will take part in the 2018 Asia Pacific Seniors. Dev qualified on the basis of his performance in the All India Senior Tournament that was held at the JP Greens Golf Course in Noida earlier in July.
"In golf you have total control on your body, power, strength, and the result is yours. You can't raise a finger on anybody. I think that gave me the strength, so I can criticise myself and I can say that I played bad," Dev told indulgexpress.com.
However, Dev isn't alone. There are a bunch of cricketers who have ditched their regular uniforms to represent their country in other sports.
#1 Shaun Pollock and Mahela Jayawardene
Legendary South African pacer Shaun Pollock and Sri Lanka's ever-dependable Mahela Jayawardene will also be present at the Louis Philippe Cup Pro-Am golf tournament on August 4 in Bengaluru.
"I have been an avid golfer even during my playing days and look forward to teeing off at the Louis Philippe Celebrity Pro-Am in India. Even more exciting to me is that I will be meeting old friends like Kapil and Mahela and it will be great catching up with them," Pollock said.
"Golf has helped me stay competitive even after my cricket days and the other plus is to be able to travel around the world and play in courses like the Prestige, which I have heard only good things about," he added.
#2 Yuzvendra Chahal
Cricket wasn't legspinner Yuzvendra Chahal's first love. Yes, you read that right. In fact, Chahal used to be a chess prodigy, so much so that he even represented India in the 2003 Asian Youth Championship and the Under-12 World Youth Chess Championship in Greece.
He took to chess when he was only seven and pursued the sport into his teens before he switched to spinning the cricket ball.
"Chess helps me in plotting a batsman's dismissal," Chahal was quoted as saying by The Times of India.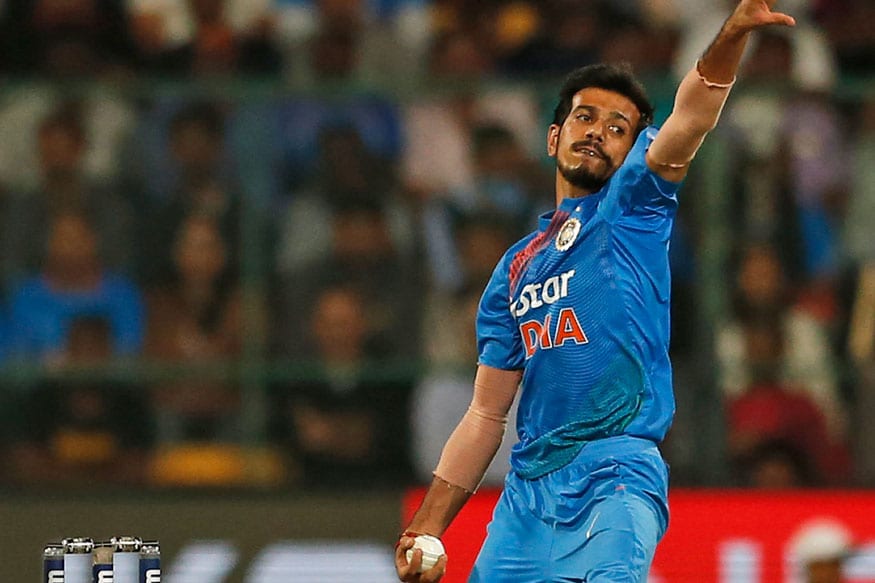 "I try to be one step ahead, especially in T20s where the bowler has to think on his feet. When the batsman is going hard, I try to remain calm. My chess training helps me in staying focused with the job on hand," he added.
According to Sportskeeda, Chahal's name is still available on the World Chess Federation's website.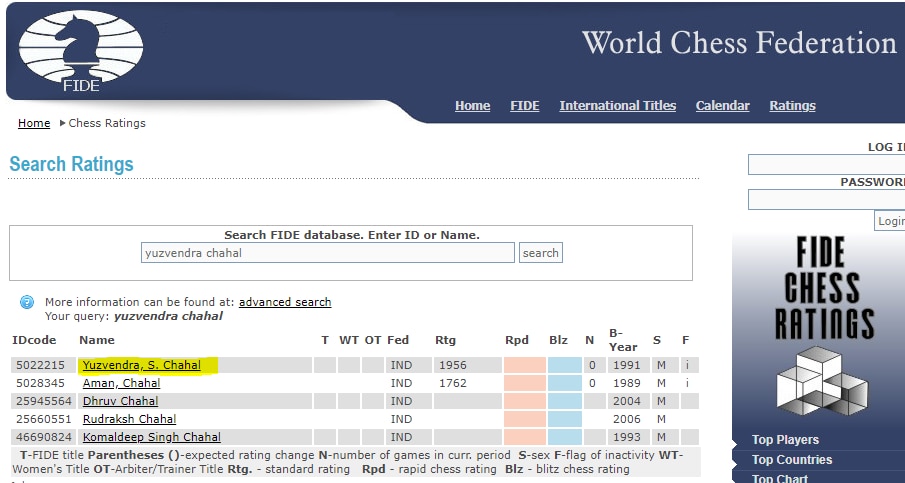 #3 Jonty Rhodes
Easily one of the best fielders cricket has ever produced, Jonty Rhodes was a sight to behold every time he took to the cricket field. But did you know the South African was an accomplished hockey player as well?
According to ESPNcricinfo, Rhodes has won several international caps. He was also a part of his country's hockey squad that eventually failed to qualify for the 1992 Olympic Games.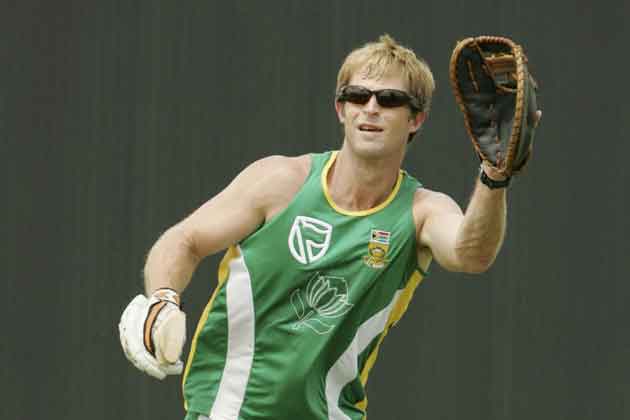 Rhodes and his squad went on to qualify for the 1996 Olympics but he had to pull out owing to a hamstring injury and did not make it to the final squad.
#4 Viv Richards
Arguably the finest players to have ever played cricket, Sir Viv Richards was in the World Cup squad (1975, 1979) an era, when West Indians majorly dominated the sport. But not many know that Sir Richards was also fond of football.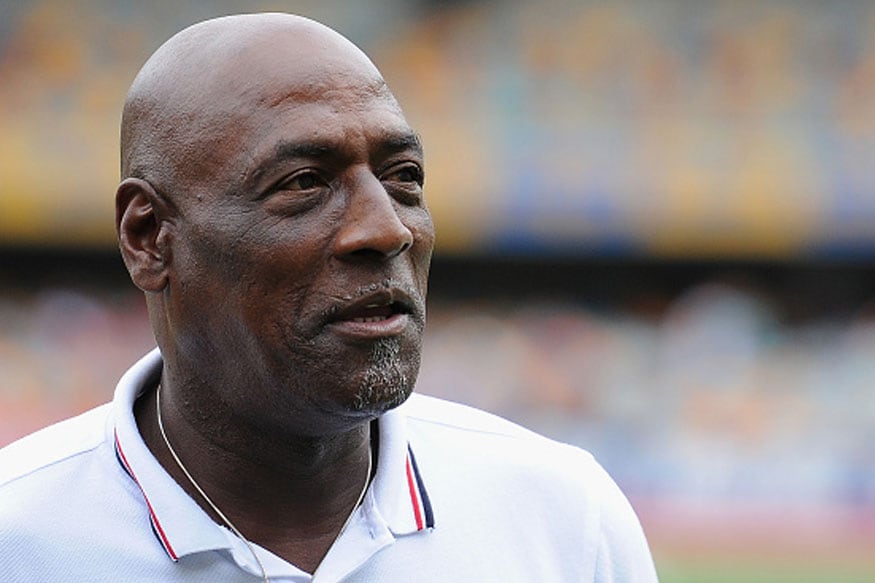 In fact, he's the only sportsman in the history to have represented his country in both World Cup cricket and World Cup football. Richards played for Antigua and Barbuda in the qualifiers for the 1974 World Cup in football.
Although his stint with football didn't go as well, Sir Richards, known for his aggressive batting, accumulated 8540 runs in Tests with an average of 50.24. While he smashed 6721 runs in the ODIs at an average of 47.
#5 Cotar Ramaswami
Cotar Ramaswami, hailing from Chennai went missing at the age of 89 in 1985. Wisden even listed him under "death unknown."
Debuted at the age of 40, Ramaswami was in the 1936 Indian cricket squad that took on England. With only 2 Tests to his name, Ramaswami accumulated 170 runs at an average of 57.
But cricket wasn't his only passion. Despite smashing 2400 runs in the First-class cricket, Ramaswami also represented India in tennis in the Davis Cup and played alongside Dr. A. H. Fyzee and A. A. Fayzee.
This was 20 years before he played cricket.
Read full article