Kerala Authorities Had a '3 Idiots' Moment After Resident Wanted God's Help Following 'Orange Alert'
Neil deGrasse Tyson, is that you?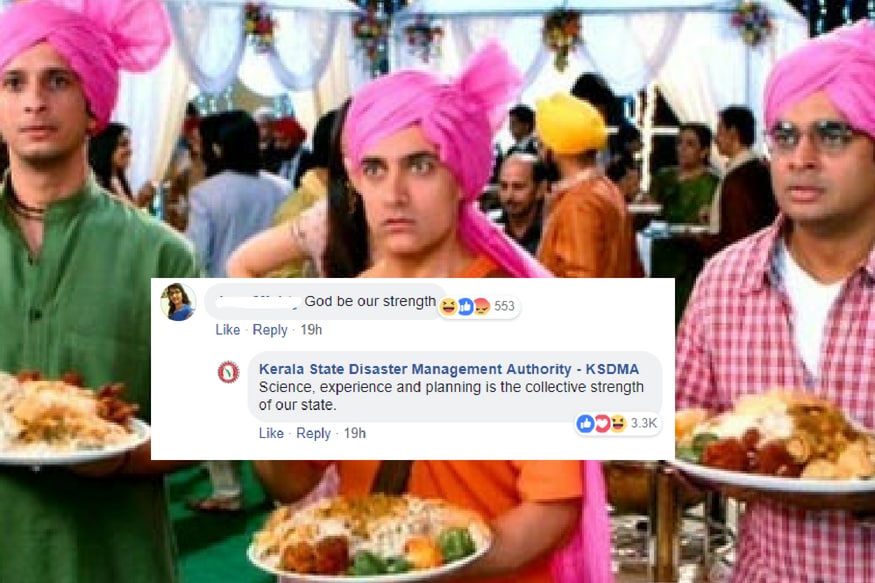 Image credits: Vidhu Vinod Chopra
The Kerala State Disaster Management Authority (KSDMA) had a 3 Idiots moment on Monday when the authority decided to go all Aamir Khan and almost ended up saying, "hum science ki taraf se hain."
It all started when the disaster management authority issued an 'Orange Alert' on its Facebook page after the increase in water level in Idukki reservoir in Thiruvananthapuram.
The water levels touched 2,395 feet on Monday night, just shy of 9 feet to reach its maximum level (or Red Alert).
To alert its citizens about this, KSDMA took to its Facebook page and wrote, "ഇടുക്കി അണക്കെട്ടിലെ ജലനിരപ്പ് 2395 അടി ആയതിനാൽ ഓറഞ്ച് അലേർട്ട് (അതിജാഗ്രതാ നിർദേശം) പ്രഖ്യാപിച്ചിരിക്കുന്നു.. (Orange Alert issued. Idukki reservoir at 2395 ft. The Orange alert has been announced because of the water level 2395 feet in idukki dam.)"
While the post generated the usual replies of netizens thanking the authority for keeping them duly informed, it was a comment by a user that made KSDMA's post go viral.
Jose Mishty, a Facebook user, responded to the authority's post and wrote, "God be our strength."
Probably feeling ungrateful for their work and devotion towards the safety of community going unnoticed, mincing no words, KSDMA responded by saying, "Science, experience and planning is the collective strength of our state."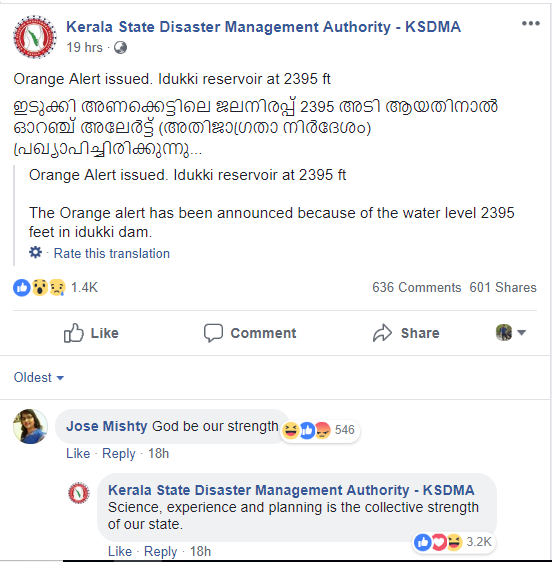 KSDMA's savage response has since been 'liked' 3000 times since Monday, thrice the likes of their original post.
The response was enough to diffuse the tense situation and got the best reactions out of netizens.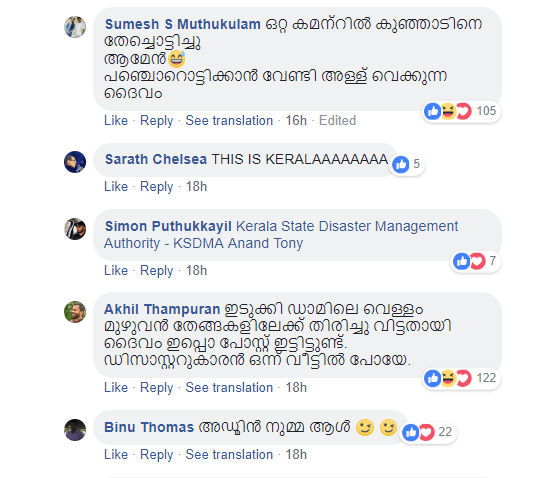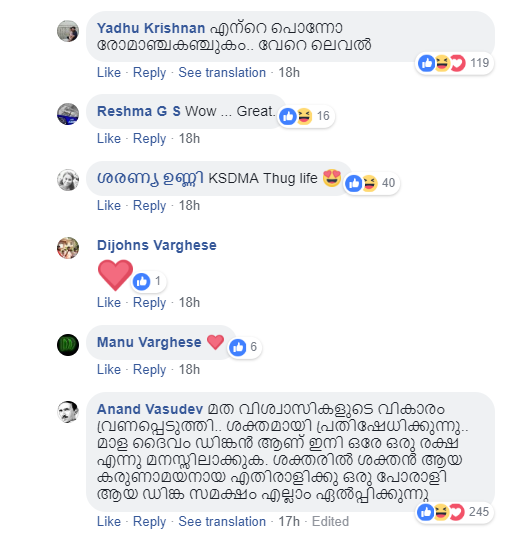 However, in its statement, the authority assured that there was no reason to panic.
A team of National Disaster Response Force has already been deployed in Ernakulam and Thrissur and another team would reach Idukki, Kerala Chief Minister Pinarayi Vijayan said in a Facebook post.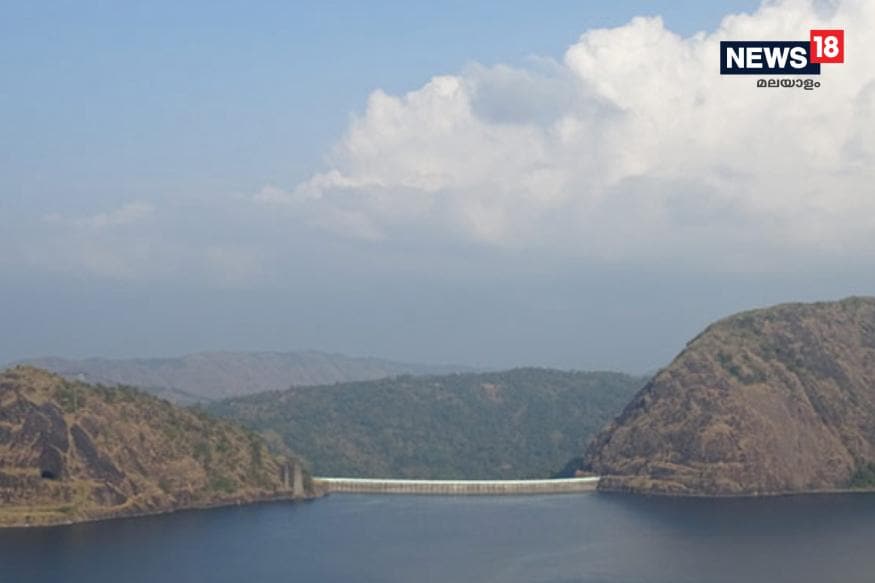 The reservoir comprises three dams-- Idukki, Cheruthoni and Kulamavu, built for the the Idukki Hydroelectric Project.
"Army, navy, airforce and coast guard have been asked to be on vigil. Two helicopters have been kept ready. There is no need to panic as of now. The State Disaster Management Authority will give timely directive in this regard," he said.
You can visit Kerala State Disaster Management Authority's (KSDMA) Facebook page here to receive regular updates.
(With PTI inputs)
Read full article
Countdown To
Elections Results
To Assembly Elections 2018 Results