Kerala Girl Hanan Hamid Who Was Trolled for Selling Fish in Uniform is Back in Business With New 'Viral' Van
Remember the Kerala girl whose photos of selling fish in uniform to support her education went viral? She is back in business after a prolonged injury.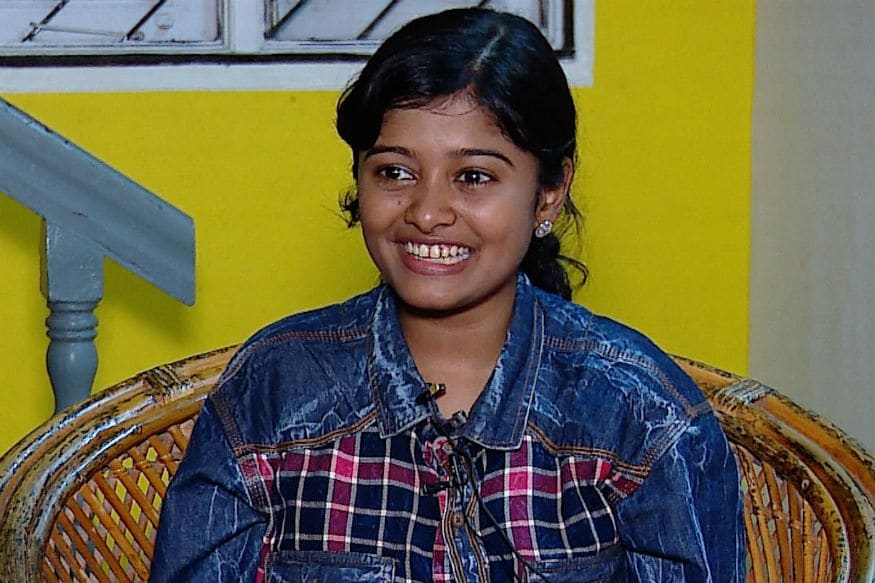 File photo of Hanan Hamid.
Hanan Hamid, the 21-year-old Kerala girl who who became a household name earlier in the year after images of her selling fish in her college uniform to support her education is back in business.
Hanan, who faced severe online abuse after her images went viral had been injured in an accident in September. However, according to a report in The News Minute, the spirited girl who donated 1 lakh from her own savings to the Kerala flood victims has bounced back to business. And this time, she's got a customised, Tata Ace van.
True to her quirky sense of humor, Hanan has named her new venture 'Viral'. The van was inaugurated on Friday by actor Salim Kumar. She will starr going selling fish in Pellupaddi after a prolonged break.
Hanan had faced intense trolling after images of her selling fish in Kochi's Thammanam market went viral. Many accused her of being a fraud after she started receiving donations from well-wishers. It was from this fund that she decided to donate towards the Chief Minister's relief fund during the debilitating floods that recently occurred in the state.
Meanwhile, social media has reacted positively to Hanan's new job and also appreciated the name she chose for her venture.
Please click share do everything to make it go viral - Hanan Hamid is back selling fish, and cheekily names her venture 'Viral' https://t.co/7myPj0ATj6

— Vignesh (@vmvignesh) December 7, 2018
So sweet. Brave girl bounced back. #HananHamid https://t.co/SPpUlLieX4

— S.Vasudeva Murthy (@svmurthy) December 7, 2018
மீன் விற்றுக்கொண்டே எம்பிபிஎஸ் ஆகணும்; ஹனன் ஹமித்➡️: https://t.co/OvSHj54ATS#Hanan, #Kerala, #Hanan_Hamid, #Newsippodhu pic.twitter.com/b8cWVJh3uq

— Ippodhu (@ippodhu) December 8, 2018
Actor Salimkumar to inaugurate Hanan's new fish marthttps://t.co/FZzGyuu5RX#hananhamid #fishmart pic.twitter.com/tv0Ji04BMK

— Mathrubhumi (@mathrubhumieng) December 6, 2018
Earlier trolled
"இன்னா செய்தாரை ஒறுத்தல் அவர் நாண நன்னயம் செய்துவிடல்".#KeralaFloods : 21-Year-Old College Student Hanan Hamid, Trolled For Selling Fish, Donates Rs 1.5 lakh to CM's Relief Fund.Hats Off to U #Hanan 👏#KeralaFlood #KeralaReliefFund pic.twitter.com/MoDb97NKgx

— Veera Dhanush (@VeeraDhanushVip) August 19, 2018
Get the best of News18 delivered to your inbox - subscribe to News18 Daybreak. Follow News18.com on Twitter, Instagram, Facebook, TikTok and on YouTube, and stay in the know with what's happening in the world around you – in real time.
Read full article