Kolkata Airport Got a Rainbow After SC Finally Decriminalised Homosexuality
A small display of pride - in between your travel destination.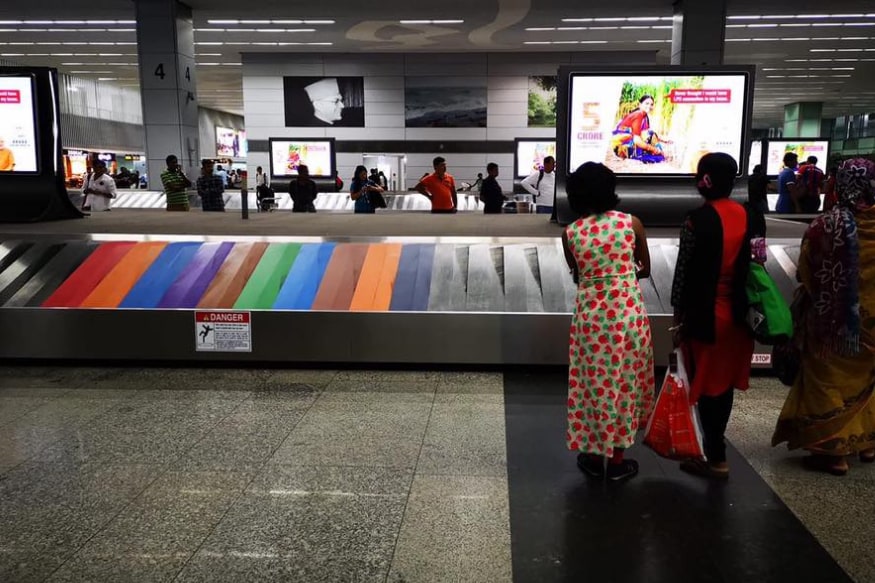 A small display of pride - in between your travel destination.
The Supreme Court finally decriminalised Section 377, stating that consenting adults couldn't be punished for who they chose to love.
Quoting from the judgment, CJI Dipak Misra stated, "I am what I am. So take me as I am. No one can escape from their individuality."
Part of the verdict also stated, "History owes an apology to the LGBTQ community for denying them rights and compelling them to live a life of fear. We can't change history but can pass way for a better future.
Following the judgment, people started celebrating and rejoicing, along with it, it saw art and memes applauding the move.
With so many individuals and brands marking this historic moment - the Kolkata airport also saw its own celebration.
A picture posted by a user on Facebook showed the conveyor belt of one of the baggage claims at the Kolkata airport changed to the Pride flag colors.
The otherwise plain grey steel panels that make up the conveyor belt were a sharp contrast against the few panels which were a different colour.
The small display of rainbow on the otherwise mundane conveyor which people see while travelling through the airport is an example of how it is okay to be out and proud, and also, how this Supreme Court verdict, was perhaps much needed.
Get the best of News18 delivered to your inbox - subscribe to News18 Daybreak. Follow News18.com on Twitter, Instagram, Facebook, Telegram, TikTok and on YouTube, and stay in the know with what's happening in the world around you – in real time.
Read full article