Kolkata Mall Shamed for Calling Breastfeeding a 'Woman's Chore' Issues Unconditional Apology to Mother
South City Mall in Kolkata had earlier said breastfeeding is a woman's problem.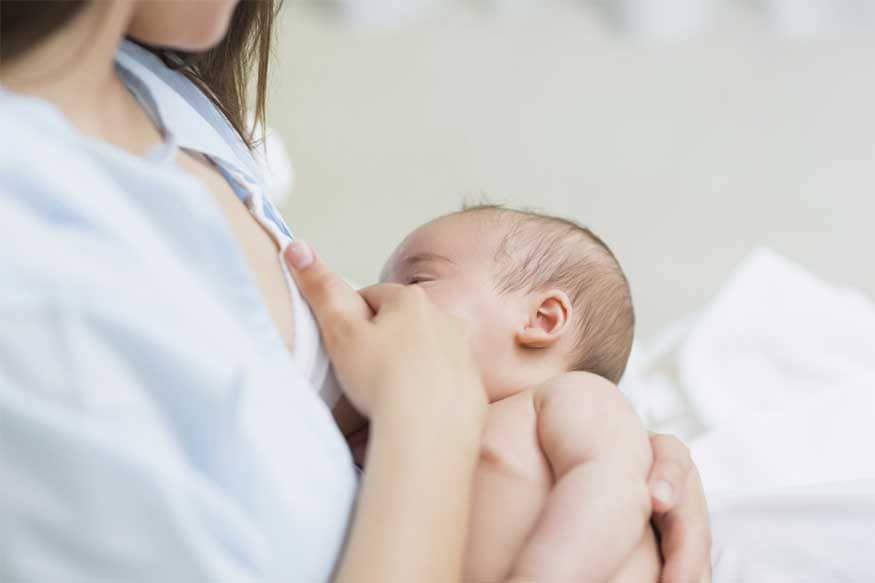 Photo courtesy: AFP Relaxnews/ Wavebreak/ Istock.com
After it came under heavy criticism on social media for its boorish response to a patron's request, Kolkata's South City Mall has apologized unreservedly to the aggrieved lady as well as the general public.
It all began when a new mother in Kolkata asked the city's South City Mall to provide basic amenities for babies, like a changing room and private space for breastfeeding newborn children, she was in for a rude shock. In a reply reeking of male entitlement and misogyny, someone from the mall management messaged her the following revoltingly "cheeky" response.
From calling breastfeeding a chore to saying people have a right to privacy (but apparently not new mothers), the reply naturally incensed the lady, who posted the following message on Facebook:
"Hi friends,
As some of you have noticed I have posted about @southcitymall Kolkata not having basic amenities for kids i.e baby room, feeding zone etc. which is there for any shopping mall. They are asking toilets to be used for feeding, etc. Please read the response they have given for our basic request. I am enraged. I am speechless with anger. Please read the screenshot and comment. The insensitivity seeping through is ridiculous. Baby's are not home chores, and yes they need to be fed whenever they want to survive. No woman wants their freaking boobs to hang out in public for display , it's not a fashion choice ..it's the most basic human need. Please share this post. My humble request to all of you. I tweeting the same. A big thank you to Abhilasha , for taking the first step to point out the discrimination and taking this to the south city authorities. Inspired by you,I will continue my crusade. We need more people like you."
Other people were also outraged at the mall's boorish behavior and slammed the mall on social media, and the story was picked up by several news agencies across the world.
After the PR disaster, the mall tried its best to salvage the situation and apologized on its social media handles and other platforms.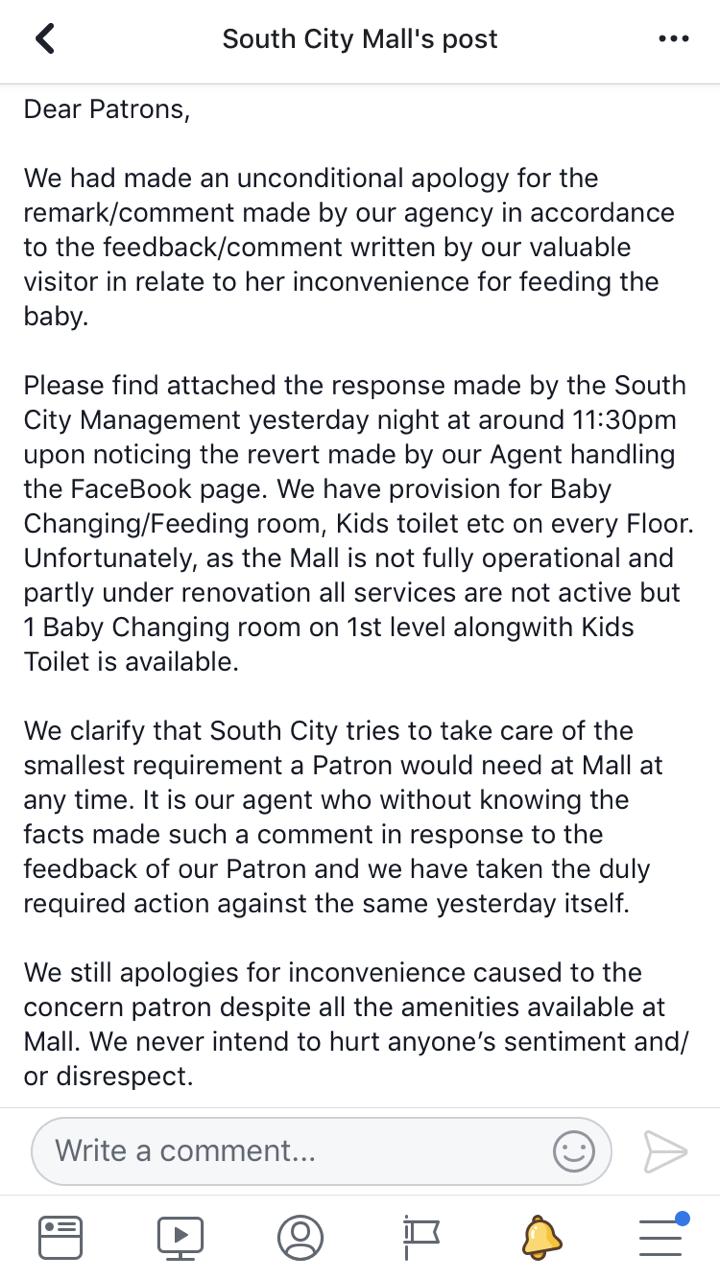 Get the best of News18 delivered to your inbox - subscribe to News18 Daybreak. Follow News18.com on Twitter, Instagram, Facebook, Telegram, TikTok and on YouTube, and stay in the know with what's happening in the world around you – in real time.
Read full article