GET Stock

Quotes


Left Heartbroken, This Guy Explains His Emotions In Hilarious Snapchat Story
It will leave you in splits.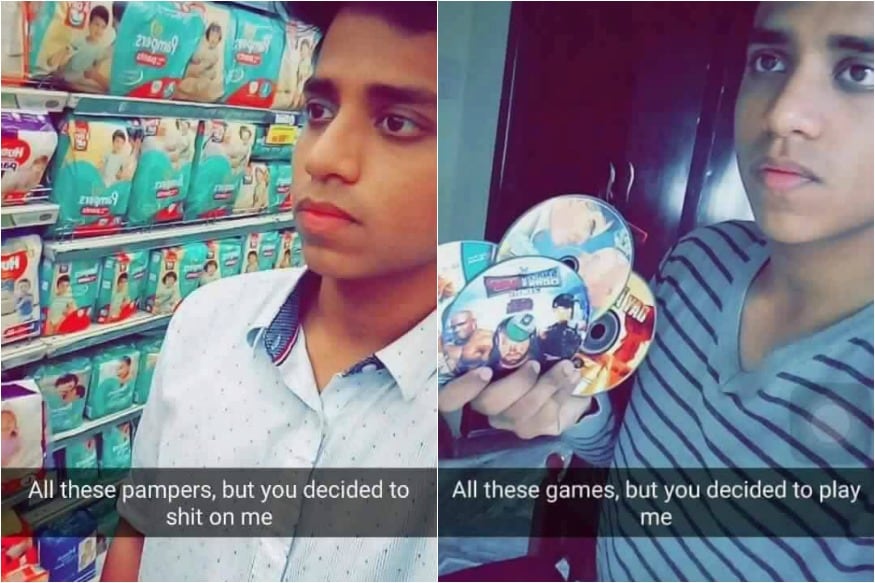 (Photo: Facebook)
Heartbreaks are extremely painful and everybody has a different way of dealing with. Some move on with life quickly while for others it is a slow, painful process. And ever since the internet took over the world, people have been dealing with heartbreaks by updating their social media status with sentimental posts, sharing quotes and videos that would make you everybody else also teary-eyed.
Of late, Snapchat is where people have been flocking to, to share their emotion and pain. And such Snapchat stories by heartbroken men have been winning the internet for being extremely creative and hilarious.
A Facebook page by the name Sarcasm Society, shared a heartbroken guy's Snapchat story and we bet it will leave you in splits. Take a look.
All these pampers, and you decided to shit on me.
All these wires, but we couldn't connect.
All these weights, but we didn't workout.
All these shoes, but you have no sole.
All these games, but you decided to play me.
All these watches, but you don't have time.
All these cars, but you drove me crazy.
All these hangers, but you don't hang with me.
All these masalas, but you couldn't spice up my life.
All these clothes, but you still can't change.
All these eggs, but you cracked my hope.
All these sofas, but you're not comfortable with me.
All this keyboard, but I am not your type.
All these keys, but you locked me away.
All these lights, but you couldn't brighten up my life.
All these chargers, but you couldn't give 100%.
Although this isn't the first time that someone has done a Snapchat story, but this one has been put together extremely well.
Also Watch
Read full article