Karnataka is Desperately Googling 'Jumla' After Rahul Gandhi's Speech
What is 'Jumla'? Is it English?
What is 'Jumla'? Is it English?
While the Parliament engaged in a fiery debate during the discussion on the no-confidence motion, Congress president Rahul Gandhi launched one of his fiercest attacks on the Modi Government so far. Taking a jibe at the Modi government, Rahul said, "We are all victims of 'jumla' strike".
What does 'jumla strike' actually mean? Well, it seems the entire country is Googling it.
The Google search for 'jumla' peaked after Rahul Gandhi mentioned it in his speech.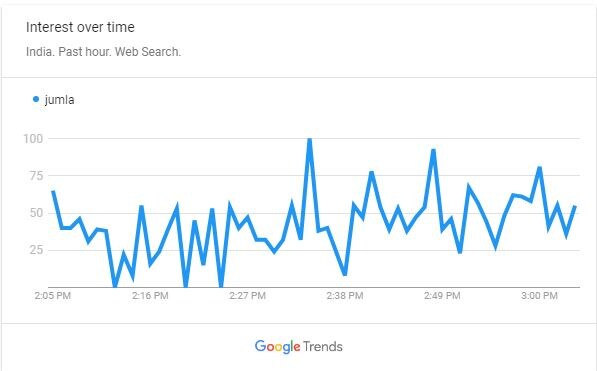 The region where the word was searched the most has been Karnataka.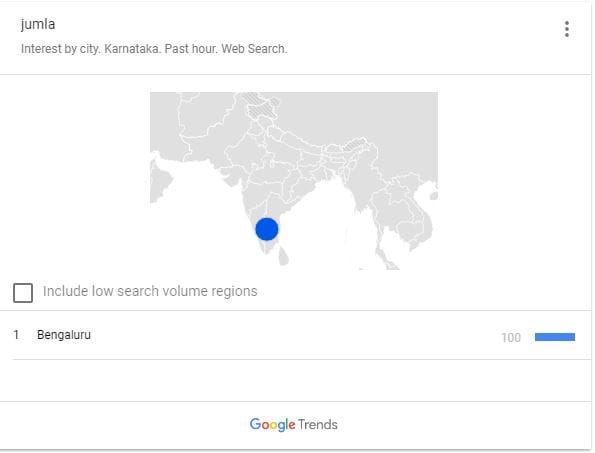 In fact, all the southern states of India are searching for the word 'jumla'.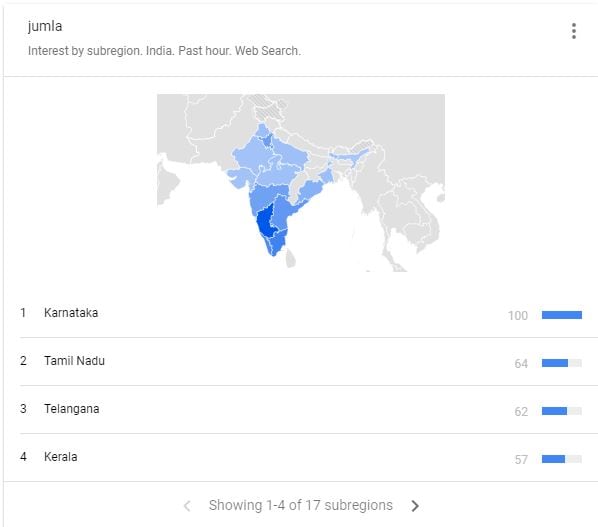 "Jumla" is a Hindi/Urdu word, which is used as an idiom to mean 'false promise,' and is also common in Gujarati.
Most people in South India are desperately searching to find it out what the word means. The related search tags indicate that they are trying to understand what Rahul Gandhi meant.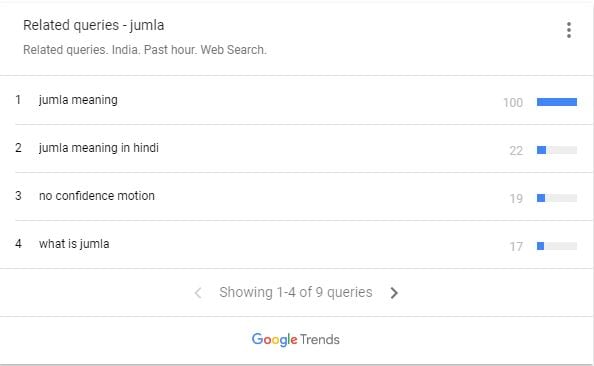 "In your speech, Mr Gala, I felt a deep sense of anxiety and pain. You are the victim of a 21st Century political weapon. The weapon is called the Jumla strike. The symptoms of the Jumla strike are the following – First there is a great sense of happiness and excitement. Then there is shock. After that, there is an eight-hour-long speech. The Kisans, youngsters, Dalits, tribals and women of the country are all victims," Rahul Gandhi had said.
Read full article