Madonna Taught Me I Could Be A 'Bitch' And It's Alright To Be A 'Girl Gone Wild'
When Madonna released her album 'Music' in 2001, the one song that captured everyone's mind was 'What It Feels Like For A Girl'. This was way before #MeToo happened, and way before women started going out on night walks to occupy public spaces.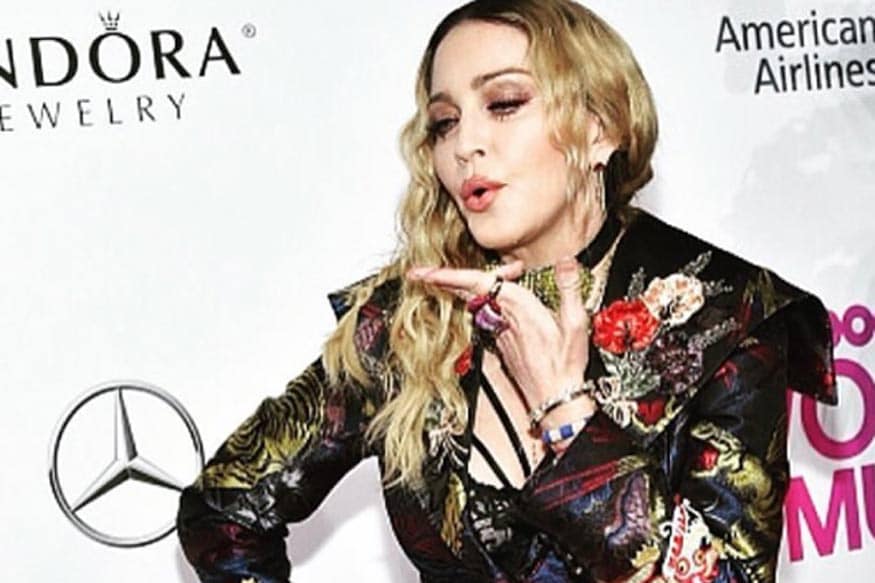 Image: Instagram/ Madonna
I was about 11 years old when I first saw Madonna on my television screen. I didn't know her name. I didn't quite get the lyrics. On the newly acquired cable network at home that featured English songs in two channels—I saw her dressed in black latex and leather-- crawling, dancing in a box and spreading her legs—something that I later found out is called manspreading.
I liked watching the video. But I could only understand the first two sentences, when she whispered, "Express yourself, don't repress yourself." I didn't know what repress meant, but back then, it sounded like a fascinating word.
Much later, I found out the song was written as an answer to her critics, who had panned her provocative image of the previous two years and her apparent "sexually explicit" work.
Over the years, through her songs, I kept learning new words. And, the words that I already knew changed its meaning, thanks to Madonna.
When Madonna released her album 'Music' in 2001, the one song that captured everyone's mind was 'What It Feels Like For A Girl'. This was way before #MeToo happened, and way before women started going out on night walks to occupy public spaces.
In the music video, Madonna is a reckless woman on a crime spree. When she stops at a traffic signal, a bunch of men in the car next to her can be seen making weird gestures. Madonna winks. My 12-year-old self loved this particular scene. The singer then drives ahead and comes back to crash into those men's car. In an interview, Madonna had said that the video shows her character acting out a fantasy and doing things girls are not allowed to do.
"Girls can wear jeans
And cut their hair short
Wear shirts and boots
'Cause it's OK to be a boy
But for a boy to look like a girl is degrading
'Cause you think that being a girl is degrading
But secretly you'd love to know what it's like
Wouldn't you
What it feels like for a girl…"
For the next couple of years, the song became my anthem.
When Madonna bounced onto the world stage in 1983, she invited us to take a Holiday. In two years, she had become a phenomenon due to her sophomore album, "Like a Virgin." At a time when teenage pregnancy (though a huge issue) was a dirty secret and thought to be embarrassing, there was our hero singing, "Papa Don't Preach"—a song about a pregnant teenager who has made up her own mind to keep her baby.
Despite all the criticisms and the bans, no one could tell Madonna how to act, or dress, or what to sing.
In 2016, when she was called on the stage to be honored as Woman of the Year at Billboard's Women In Music 2016, the first thing she did was straddle the microphone stand and placed it between her legs. "I always feel better with something hard between my legs," Madonna said, making her audience cackle up.
Madonna hadn't changed. Thirty years of her glorious career and some beautiful music, she was just your plain honest and I'll-say-whatever-I-wish-to-say woman. She took us back to her life as a teenager when she first moved to New York in 1979 and talked about the time when she was held at gunpoint, raped on a rooftop with a knife digging into her throat.
And she remembered the critics.
In their heart-breaking, yet empowering speech, she talked about the time when she released her Erotica album. "I remember being the headline of every newspaper and magazine. Everything I read about myself was damning. I was called a whore and a witch. One headline compared me to Satan. I said, 'Wait a minute, isn't Prince running around with fishnets and high heels and lipstick with his butt hanging out?' Yes, he was. But he was a man."
"This was the first time I truly understood women do not have the same freedom as men," she said.
I remember crying when I heard the speech for the first time. And I remember watching it over and over again, as I remembered why Madonna can never stop being my hero—even though she calls herself a 'bad feminist'.
When Madonna sang, "Who's that girl? Who's that girl? She's trouble, in a word get closer to the fire…" I thought to myself that I want to be that 'trouble'. When Madonna sang, "We go hard or we go home…
We gon do this all night long…We get freaky if you want…Bitch I'm Madonna," I wanted to be that 'bitch'. When she sang "Second best is never enough…You'll do much better baby on your own" in her highly controversial music video 'Express yourself', I believed her. When she sang, "Girls they just wanna have some fun… Get fired up like smokin' gun… On the floor til the daylight comes…," I imagined myself as the "girl gone wild".
Thank you, Madonna for making me want to be that 'bad girl' and yet not apologise.
Get the best of News18 delivered to your inbox - subscribe to News18 Daybreak. Follow News18.com on Twitter, Instagram, Facebook, Telegram, TikTok and on YouTube, and stay in the know with what's happening in the world around you – in real time.
| Edited by: Tarun Bhardwaj
Read full article