Maharashtra CM's Wife Amruta Fadnavis Ignores Safety Warning on Cruise to Take Selfie, Gets Schooled
Amruta Fadnavis has found herself in a spot.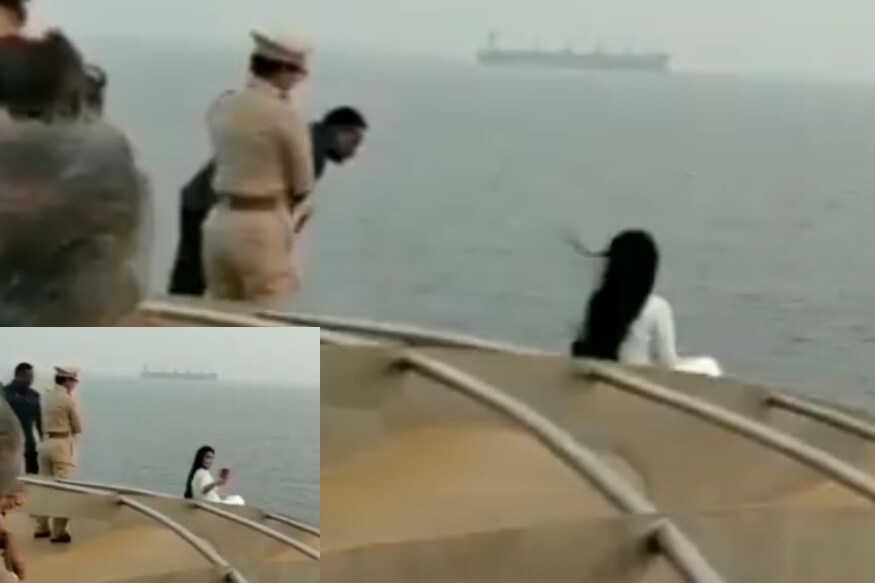 Image credits: ANI / Twitter
Maharashtra Chief Minister Devendra Fadnavis' wife, Amruta Fadnavis, courted controversy on Saturday after she was spotted sitting on the edge of India's maiden domestic cruise ship, Angriya.
Noticing that she could be in possible danger, security personnel asked her to return to a safer spot. Unfazed by the warning, Fadnavis, who was seated beyond the security barricades aboard the Mumbai-Goa luxury cruise, turned around and snapped a selfie instead.
The act was caught on camera and later shared on social media by a news agency.
#WATCH: Amruta Fadnavis, wife of Maharashtra CM Devendra Fadnavis, being cautioned by security personnel onboard India's first domestic cruise Angria. She had crossed the safety range of the cruise ship. pic.twitter.com/YYc47gLkHd

— ANI (@ANI) October 21, 2018
Miffed by this, several users took to microblogging site Twitter to express their displeasure.
so being wife of CM give her special power to fly or swim safely ??and these are people who preach youngsters not to do foolish things?are these people the role model for youngsters being on responsible position? CM wife get respect and importance as much as CM!

— Nairs (@Nairs20) October 21, 2018
Dear @Dev_Fadnavis Such a shamefull act by ur wife Amruta Fadnavis on a day when Nation along with PM @narendramodi celebrates #PoliceCommemorationDay She crosses the safety barricades paying no heed to the repeated warnings by PoliceSuch Disrespectpic.twitter.com/txQpyf4ywd

— Raman (@being_delhite) October 21, 2018
Setting a bad example! @fadnavis_amruta should apologize for breaking rules.

— RD (@DharRenuka) October 21, 2018
Policeman shouted take care of your safetymam heard take a clear selfie (hawa bhot tez thi udhar)

— CHIRKOOT (@Chir_cute) October 21, 2018
She is wife of maharashtra CM @Dev_Fadnavis and violation of rules by her is shameful. If any normal citizen would had done that what steps would be taken Against her/him. @indiannavy can we kwn the rules.

— Ashish Joshi (@SolutionsJoshi) October 21, 2018
Disgusting to see such a sight.Just because she's the CHIEF MINISTER's wife it doesn't mean that she can do whatever she wants.She has to follow the protocol , Rules & safety Regulations.This is nothing but the ARROGANCE OF POWER

— Subba Rao🇮🇳🇮🇳 (@yessirtns) October 21, 2018
And why all the hullabaloo? Well, more than 250 people around the world have lost their lives due to attempting risky selfies; indeed, drowning is the leading cause of death in selfie-related accidents.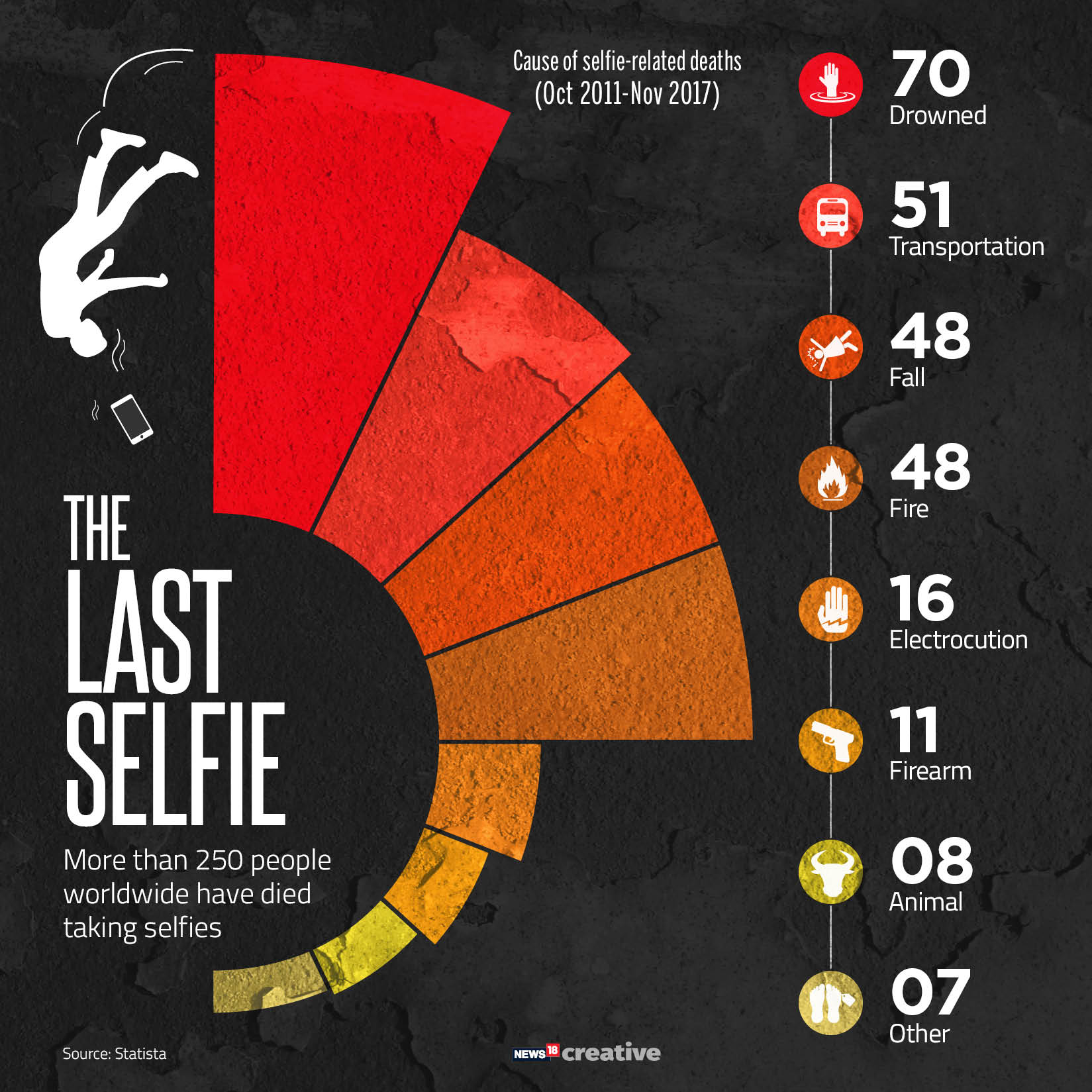 'Angriya' - the country's first domestic luxury cruise liner, was inaugurated by Devendra Fadnavis and Union Minister Nitin Gadkari at Victoria Docks.
Angriya has been named in the memory of Sarkhel Kanhoji Angre, India's first naval commander, who served in Shivaji's military command, and believed one should have a separate army to control waters.
The ship can carry 346 passengers and has eight categories of rooms, ranging from dormitories to luxury rooms. The price for these ranges from Rs 6,000 to Rs 10,000.
Read full article
Countdown To
Elections Results
To Assembly Elections 2018 Results