Not Fare! Man Orders Japanese on Uber Eats, Receives Soiled Underwear Along with Food
Nope, did not order that.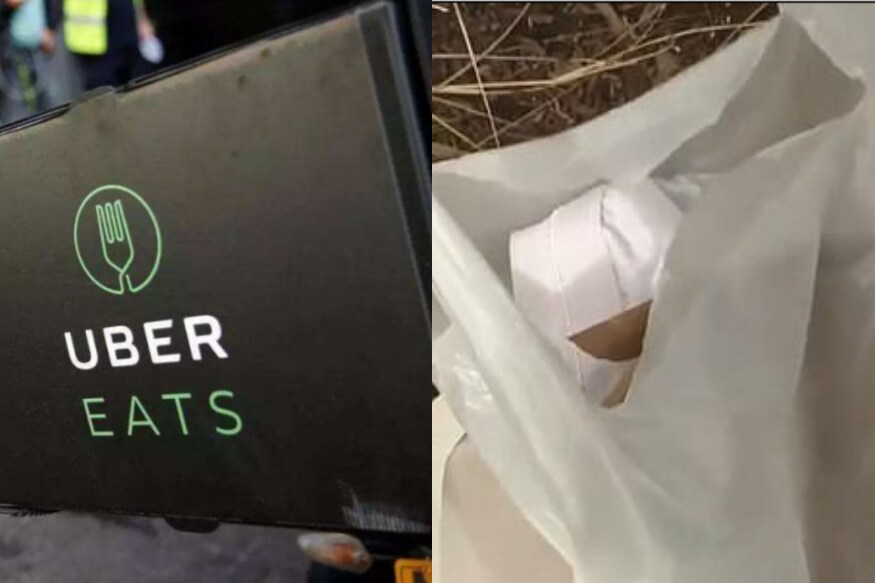 Nope, did not order that.
While there are obvious perks to ordering food online, the cons deserve a horror anthology unto themselves. Ryan Murphy, are you listening?
First, a woman found a roasted fly in her Biryani. Then, a man got some rat fried rice. A video feed of a delivery person showed him munching the chips he was delivering to the the house. And as recent as yesterday, a video went viral of a Zomato executive sampling a customer's food.
If you thought the bad spell would end there, think again. Uber Eats just delivered something bizzare to a man - soiled underwear.
Leo, a customer in Florida had ordered food from a restaurant through Uber Eats, only to be greeted with more than just cold food.
When his order arrived and he went to pick it up, the delivery person took off running right after handing it over to him. He found it odd - but only after opening the package in his hotel room, did he realize why it was odd.
Along with his food, his delivery contained a pair of thigh-length underwear, clearly stained with what looked like feces.
"Who thinks that you're going to get delivered somebody's dirty underwear?" WFLA quoted Leo questioning.
He reported the incident to the police and Uber Eats, which has since responded with an apology and suspended the courier, along with refunding the amount.
But with the amount of strange incidents and stranger things becoming part and parcel of online food delivery, don't be surprised if something out of the ordinary lands on your plate.
| Edited by: Shantanu David
Read full article
Countdown To
Elections Results
To Assembly Elections 2018 Results