Marvel is Finally Introducing LGBTQ Characters. But Did You Know We Already Have Queer Superheroes?
About time, Marvel.
The craft of illustrating superhero characters is all about creating the possibility of someone wielding magical powers and inhuman abilities that are beyond reality.
But have you ever wondered why we don't see a gay Spider Man or a bisexual Wonder Woman?
Well, things are about to change. Nineteen films and a decade later, the mega-successful Marvel Cinematic Universe movies have decided to feature LGBTQ characters.
While the comic series have a long-standing history of queer characters, none of them have been formally represented in any of the cinematic productions.
Sure, there have been hints, off-screen trysts and failed promises, but queer representation hasn't exactly been very 'super', considering the sheer number of characters that make up the Marvel Universe.
Kevin Feige, the president of Marvel Studios, has promised to finally change that.
Speaking to The Playlist
, Feige confirmed that at least two LGBT characters are soon going to be a part of Marvel films, one of whom will be brand new, the other someone we are already well introduced to.
This is a huge shake-up as apart from the introduction of LGBTQ characters, female superhero characters are on the verge of outnumbering male superheroes in a conventionally male-dominated shrine of outrageous valor.
Not to peck on the brilliance of the recent film
Deadpool 2
otherwise, but the film has also got a lot of praise for finally introducing the idea LGBT superheros on the big screen.
The superhero sequel, which brings back(to our absolute-maddened sense of joy, of course) the moody teenage mutant Negasonic Teenage Warhead (Brianna Hildebrand), while also introducing her girlfriend, the badass mutant Yukio (Shioli Kutsuna).
The inclusion of queer superheroes in the film, even in a supporting role, has earned praise from fans and LGBT activists – who have long criticised DC and Marvel films for perceived 'straightwashing' of characters in blockbuster films.
On the other hand, "Ant-Man and the Wasp," which hits theaters next month, is set in San Francisco, and has drawn laudable criticism for not featuring any queer characters given that city's extensive LGBTQ history.
Entertainment Weekly further reported
that 'Captain America' movie fans are hopefully looking forward to see the love and friendship between Bucky and Steve grow into something more.
Coming back to Feige's ground-shaking statement, the character we haven't seen, to much excitement of fervent fans worldwide can be anyone's guess- easily purporting as the biggest mystery of our times (or moment).
However, the one character we all have already met is most likely Tess Thompson's badass and feisty Valkyrie from "
Thor: Ragnarok.
" Actress Tessa Thompson, who plays Thor's enchanted-sword-carrying one-time love interest in the film, revealed on Twitter that her character is bisexual.



She's bi. And yes, she cares very little about what men think of her. What a joy to play! https://t.co/d0LZKTHCfL


— Tessa Thompson (@TessaThompson_x) October 21, 2017
In a later tweet, Thompson also wrote, "YES! Val is Bi in the comics & I was faithful to that in her depiction. But her sexuality isn't explicitly addressed in
Thor: Ragnarok.
While the declaration of introducing queer characters in the cinematic spectacle of Marvel Studios is a breakthrough step, it still is in the pipeline for now.
So, in the meantime, here's a look at some superhero characters from the Comic world (Both DC and Marvel included) that you probably didn't know are originally queer:
1) Wonder Woman
Yes. Yes this is true. Last year, Greg Rukia the writer of Wonder Woman confirmed that the Amazonian superhero is obviously queer. Rukia explained that Wonder-Woman had to be in a same-sex relationship considering she lived on the island of Themyscira, which is populated with only females.
However, fans were hugely disappointed when Wonder Woman's sexuality was not explored from this aspect in the recent film.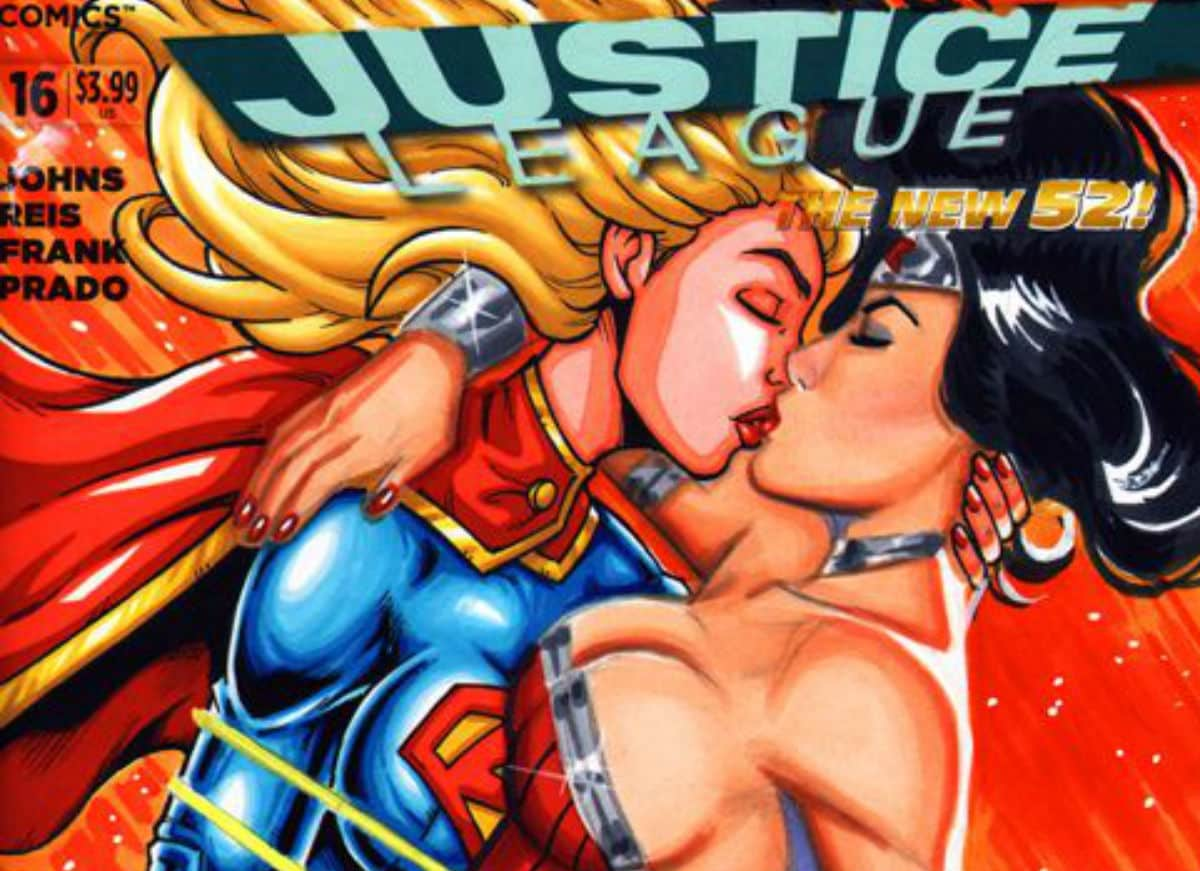 2) Iceman
The X-Men character Iceman in both the adult and teenage version came out as gay in 2015. In the comics, the teenage character has often explored his sexuality at a gay bar, where he also happened to receive his first gay kiss.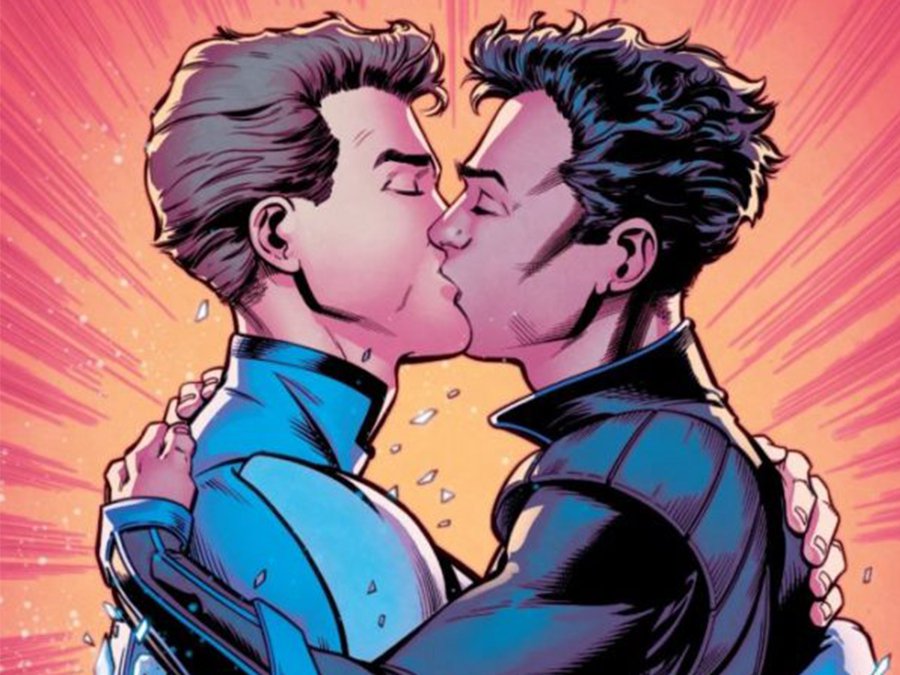 3) Deadpool
In case you didn't know (but mustve easily wondered), Deadpool is actually the ultimate definition of pansexual.
The comic book version of the character was confirmed to be "not straight" in 2013 by writer Gerry Duggan. Responding to a fan question concerning Deadpool's sexuality, Duggan said that the character would "…do anything with a pulse". (Yeah, we aren't too surprised either)
In the 2016 film, The anti-hero was celebrated as pansexual by director Tim Miller. Ryan Reynolds, who played the character spoke about the character's display of sexuality before it's release saying, ""There is some sexuality in this movie for sure. You kinda think you have moments when you're shooting where you think, 'This is, uh, a little excessive. This is a comic book movie. Are we gonna get away with this?" (The answer is yes, yes and yes)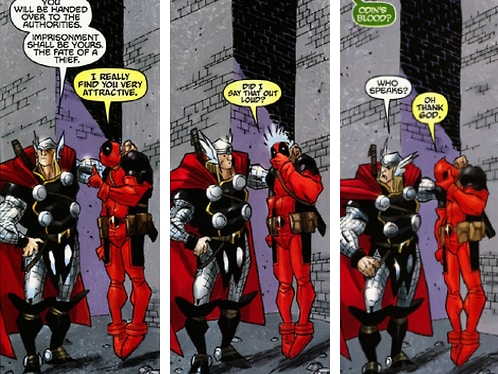 4) Batwoman
Hailing orignally from the 1950s, Batwoman has actually come a long, long way from being the mere girlfriend of Batman, as most of us probably would know her as.
The sexuality of this feline crusader was revealed after she was kicked out of the military (as Kate Kane) under the
Don't Ask, Don't Tell clause.
Now, she is the ultimate lesbian- power mom who trains the young  and up- coming superheroes in the Detective Comics.
Like America Chavez, Iceman and The Ray, the Batwoman team also has queer writers and contributors: Marguerite Bennett and James Tynion.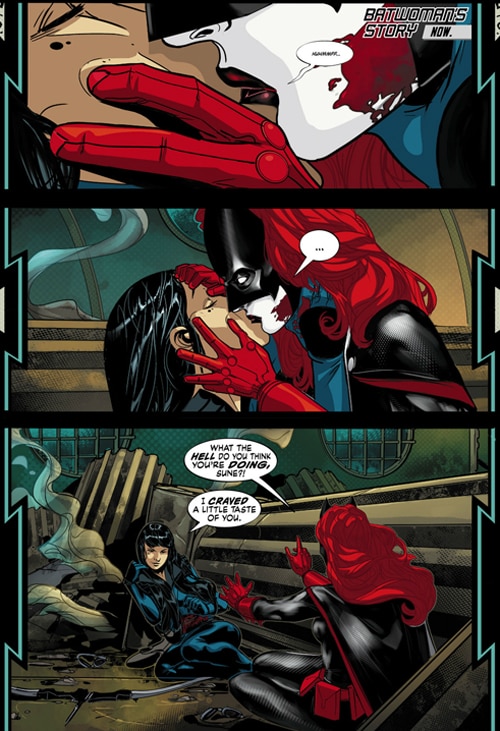 5) Poison Ivy
Poison Ivy epitomises the idea of complicated sexuality actually.
While she has had an on-and-off sexual realtionship with her friend Harley Quinn, their relationship was officially confirmed in 2017. The couple who began their friendship in Batman: The Animated Series in the 90s, previously shared a kiss in the 1940s-style Bombshell series, but have now made it official.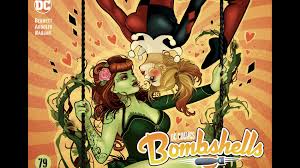 Read full article
Countdown To
Elections Results
To Assembly Elections 2018 Results