Masaan Director's Argument Against CBFC's Censoring of 'Udta Punjab' is on Point
'Imagine the impact of Gandhi (the film) if the Jallianwala Bagh massacre isn't shown but only said in words by some characters'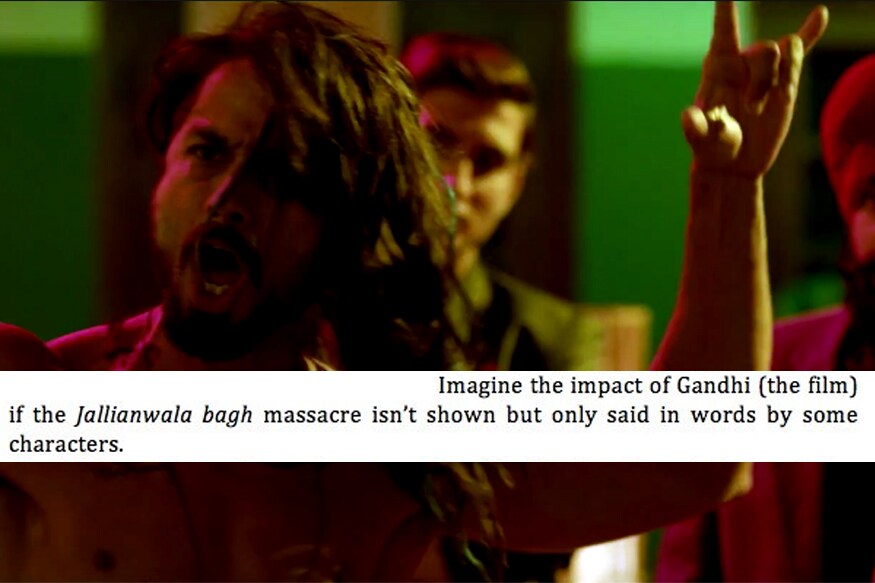 'Imagine the impact of Gandhi (the film) if the Jallianwala Bagh massacre isn't shown but only said in words by some characters'
The Revising Committee of Central Board of Film Certification (CBFC) has stated that 'Udta Punjab', a movie based on the drugs menace in Punjab, cannot refer to the state except in the title. The makers have been asked to remove all references to any cities in Punjab while 35 instances of cuss words should also be cut.
The fate of this Shahid Kapoor, Kareena Kapoor, Diljit Dosanjh and Alia Bhatt starrer may yet change but that has not stopped people from speaking out about the unnecessary amount of censorship being imposed on the movie. As actors and directors take this issue up on the social media, 'Masaan' director Neeraj Ghaywan had an interesting argument to make.
#UdtaPunjabCensored This is what I feel about it: pic.twitter.com/sgGp1aJYLr

— Neeraj Ghaywan (@ghaywan) June 7, 2016
Ghayway tweeted his sentiments regarding censorship in a film about social awareness and compared it to Sir Richard Attenborough's classic 'Gandhi'.
He talked about the necessity of showing the problem as opposed to just talking about it, because in a movie that tries to talk about a menace plaguing a section of our society, not showing it would never achieve the purpose it has.
Here is the full text of Ghaywan's argument:
"A new study by AIIMS has found that opioids worth Rs 7,500 crore are consumed in Punjab every year. Of these heroin's share is a massive Rs 6,500 crore." I am quoting a piece that appeared in Times of India by Shimoni Kanwar (January, 2016).
There is absolutely no denial that the drug problem in Pun jab is HUGE. But the nexus doesn't want you to know the magnanimity of it, doesn't want people to talk about the menace. Udta Punjab is attempting to start a public discourse at a large level about this issue. I am not speaking on behalf of the crew but this is as per my own observation. The film has stars exactly for the same reason. Because such championing from stars will make this issue be debated nationally. In order for that to happen, the film has to SHOW the menace. That is when people will realize its consequences. This is a problem every filmmaker goes through when you are making a radical film. How else do you dissuade people from the evil when you don't SHOW how it AFFECTS them? Imagine the impact of Gandhi (the film) if the Jallianwala Bagh massacre isn't shown but only said in words by some characters.
The CBFC ensuring a thorough censorship on the film is extremely disappointing and reinforces the nexus. It's like living with a large elephant in the room, chained and bruised, but the powers that be, want to shut out the windows and draw the curtains.
Get the best of News18 delivered to your inbox - subscribe to News18 Daybreak. Follow News18.com on Twitter, Instagram, Facebook, Telegram, TikTok and on YouTube, and stay in the know with what's happening in the world around you – in real time.
Read full article