Mayonnaise Ice Cream Yay or Nay? Social Media Stands Divided on the Curious New Dessert
So will you try it?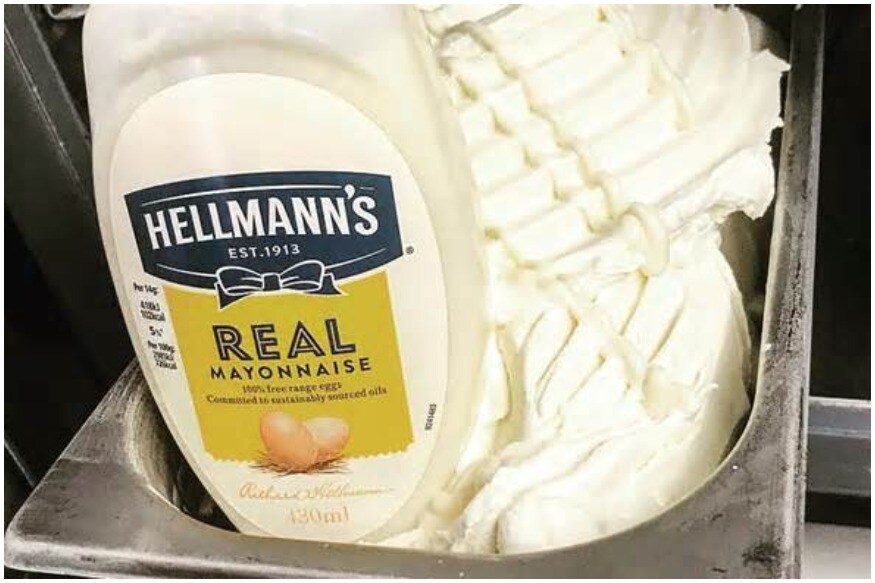 So will you try it?
If you hated pineapple pizza and the thought of chocolate samosa made your bile rise, you are definitely not going to like this.
Food preference is something very subjective. But every once in a while comes a certain food item or flavour that manages to deeply polarize foodies and lead to intense debate.
Something similar happened recently after an ice creamery in Scotland came up with a controversial new ice cream flavour - Mayonnaise ice cream.
Yes, you read that right. Mayo ice cream.
ICE Falkirk Gelatria ice creamery introduced the new flavour on their Instagram handle and social media has since then become intensely divided on the flavour.
Obviously, haters hated.
Hellman's Mayo flavored ice cream just came out pic.twitter.com/e5xCa8T0ys

— Jarrett Bromwell (@JarrettBromwell) July 21, 2018
I mean, I'm a serious lover of garlic in food or in mayo but don't combine it with ice cream. That's as bad as chewing garlic flavoured chewing gum for bad breath (I may need to patent that for some odd reason)

— Dazza (@mrdazzathomas) July 20, 2018
But some enthusiasts came to the defence of the condiment that is widely used in savoury items especially burgers, salads, pizza and a plethora of other items.
I dunno. Custard-based ice cream isn't soooo far from mayonnaise...
Nipper 1.0 sais he'd sooner eat ice cream flavoured like County Mayo. https://t.co/0vqG6M9aQI

— enormous (@enormous) July 20, 2018
Just saw a Facebook video that there is a place serving Hellmann's mayo flavored ice cream. I'm calling the police.

— Riss Ross (@marissastainsby) July 19, 2018
I find Facebook repulsive. Mayo ice cream, though? I'd try it.

— Stef Schrader (@stefthepef) July 21, 2018
It probably won't taste that bad? It probably makes the ice cream super creamy and light instead of tasting like mayonnaise? I have a chocolate cake recipe with mayo in and it makes the cake super moist and brings out the chocolate flavour! @simonrim Whats your chef opinion?

— calli kitson (@callikitson) July 20, 2018
And many mayo lovers hailed the new flavour as the best thing ever. Their logic? Why not mayo ice cream!
Y'all don't even know... mayo is and always will be there for me when y'all ain't! Now it's an ice cream? Praise you oh lord! https://t.co/Av0TVgAEYd

— Cory Louis (@TheLesniak) July 21, 2018
Not a stranger to whipping up eccentric and weird new ice cream flavours, ICE Falkirk also sells ice cream made of an energy drink and is especially known for its Strongbow dark fruit flavour.
So will you try it?
Read full article
Countdown To
Elections Results
To Assembly Elections 2018 Results