Media Focusing on Negative News Can Make Consumers Fatalistic, Explains Harvard Psychologist, Steven Pinker
Although news reports often give the impression that all our institutions are failing, it is far from the truth.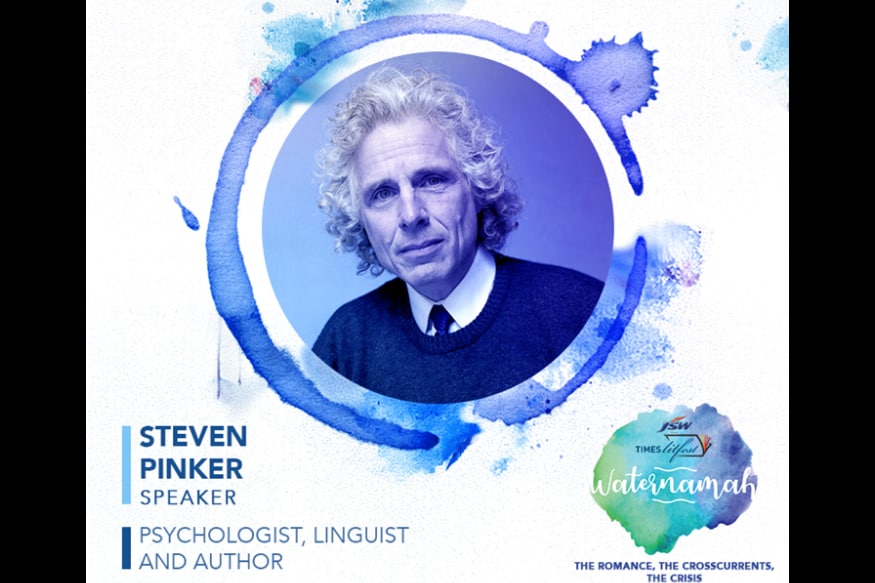 Image credits: Times Lit Fest, Mumbai / Facebook
Steven Pinker, an experimental psychologist at Harvard, recently talked about his new book, Enlightenment Now, at the Times Literature Festive 2018, in Mumbai. In his book, Pinker made a persuasive argument in favour of human progress and showed us statistically that people's lives have indeed become better over the years. He also pointed out that despite media constantly highlighting stories of wars, crimes, terrorism and violence, these factors have deteriorated considerably with years.
Talking to CNN-News18 during the Times Lit Fest, the cognitive psychologist said, "There is a cognitive illusion that comes from consuming the news because the human sense of probability is driven by examples. Psychologists call it the availability bias, which means whatever is available to your memory affects your perception of the world."
"Journalism concentrates on what's going wrong anywhere on Earth. Our minds are constantly fed images of violence, and poverty. In contrast, when things get better, they don't make the news. A country in peace is not news, a country that is well-fed is not news. So, the combination of the nature of our news and nature of our psychology fool us into thinking that things are worse than before, which isn't true," he added.
The psychologist further pointed out that various experts, elites, intellectuals and editorialists also have a bias toward the negative, because it makes them feel superior to the people who are in charge of society such as politicians, the business people or the engineers. And, we, as a society, tend to pay more attention to such people who cry out that we are doomed, rather than people who say that things are getting better.
The Psychologist said that in order to avoid depicting such a warped version of the world to the public, journalism should be more data-driven, and a little less anecdote-driven. "The current practice of journalism is to only report a trend when it reverses. For example, if the rate of death goes down year-after-year, and then suddenly one year it goes up a little, that's the only time it is reported because it is news. But such a report gives people an incorrect understanding of the world." said the psychologist.
To make things better Pinker suggested that news should be reported in the same way the stock market is the report on a regular basis, or the weather or sports scores are reported routinely. "Indicators like crime, pollution, democracy should be reported on a regular basis and not only when things get worse," said Pinker.
The psychologist also said that "Journalists have to rethink their ethos and their morality. Many journalists I know believe that their responsibility is only to report danger, threat, corruption, failure rather than report anything that is positive. Because, reporting anything positive to them means they are doing a government propaganda or corporate public relations... "
Pinker said that the problem with journalism is that journalists tend to moralize various issues, and they tend to think that it is their duty and responsibility to report the corruption of power, or about sufferings in various parts of the world to the public. If they do not do so, people might get too complacent. However, the psychologist said that there is a danger in taking it to the extreme level in which journalism today is taking it, because such a view of the world may make people fatalistic.
"...If people become so fatalistic about the world that they think that everything is failing, that there is nothing they can do about it, that even though they know that people have tried to make the world a better place, journalism tells them they have failed, then they would think that, 'why even try and make the world a better place?' If nothing succeeds, and everything fails, it will also make them more open to radicalism, to the demagogue leader, who says,' only I can fix it, now let's destroy everything and start over.' " said the Harvard Professor.
Although news reports often give the impression that all our institutions are failing, it is far from the truth, said the professor. "Our institutions are not perfect, but they haven't been failing completely... People are living longer, the democracies are increasing over the decade, poverty has been going down, and the number of wars is going down." pointed out the Professor. He also added that these factors are all indicators that our institutions have not been complete failures.
The enlightenment that Pinker talks about in his book centres around four themes: Reason, Science, Humanism and Progress. A follow-up of his book, The Better Angels of Our Nature, Enlightenment Now makes a rational argument for human progress, that will make you rethink your view of the world and question the way media presents it.
Read full article
Countdown To
Elections Results
To Assembly Elections 2018 Results