Meet The Manipur Startup Recreating Tea With Grandma's Secret Recipes Filled With Nostalgia
Meet the tea start-up that is providing employment opportunities in Manipur.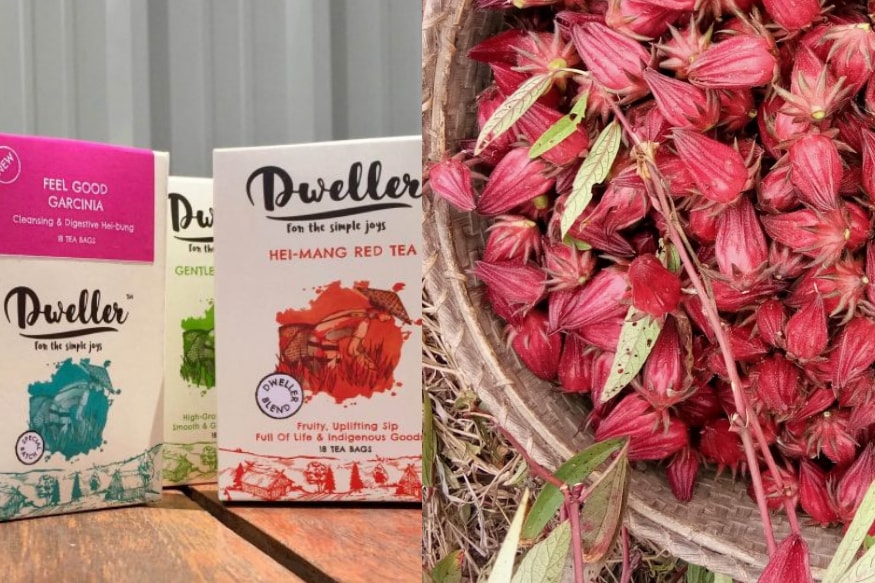 Meet the tea start-up that is providing employment opportunities in Manipur.
If you have grown up in an Indian household, chances are your grandmother would make you a blend of steaming sweet-smelling, spiced tea everytime you sneezed a little too much. The homemade cure for almost all ailments was made of your grandmother or her mother's secret recipe of spices, and medicinal plants.
Dweller Teas, a start-up tea business from Manipur, is bringing back that same taste - and that feeling of nostalgia. Founded by Elizabeth Yamben, who grew up in Manipur,' Dweller' was created with the thought that tea and home should always go hand-in-hand.
The idea of the startup came to Yamben one morning after she had moved away from Manipur for better opportunities, and was sipping tea. "I felt like making a quick list of perceived local strengths of the place I grew up in," she said. And once she realized the potential of everything that is locally-grown and harvested, Dweller came into being.
"Doing something about uplifting naturally grown, indigenous fruits and herbs clicked with me mainly because of the unique quality, traditional health benefits and the dweller stories worth sharing. I grew up relishing them, and I felt the passion in me to joyfully promote, especially to sip in the convenient form of tea," she explained.
Dweller also provides job-opportunities to the local harvesters in Manipur.
At the age of twelve, Yamben had moved away from home in search of better opportunities in education. Living away made her want "to create those opportunities back home. I would often think about returning one day to start an initiative based on the local strengths for sustainable livelihoods."
Dweller tea blends are inspired by indigenous fruits and herbs, hence increases in generating the demand for local grown produces. In order to increase supply for select ingredients, the start up distributes seeds to growers with a certainty to purchase at the time of harvest. They also hire locals for jobs in food processing and packaging.
The tea itself is quite unique-- distinctive, sweet and have the faint aroma of nostalgia. Their most famous blend, Nong-mang-kha (Phlogacanthus thyrsiformis) is a traditional medicinal plant, which is used for treatments such as cold, cough and fever by the dwellers of Manipur. It's traditionally known to have good antibacterial and antiviral properties. It is also commonly planted for house fencing, food and the locals believe it also protects them from the evil spirits.
Their blend of Hei-mang Red Tea, also stems from memory. Hei-mang (Rhus Chinensis) is relished by the dwellers of Manipur for its unique citrusy flavour and delicious digestive aid.
"Our grandmas would soak Hei-mang fruit in water overnight for refreshing sips the next day. Commonly called as chinese sumac or nutgall tree, Hei-mang is known to be a good source of tannin, a naturally occuring polyphenol (antioxidant)," Yamben explains.
Fruity Roselle Tea, is usually the crowd-bestseller. It is a naturally caffeine free blend has a vibrant red personality with a cranberry-like flavour and hints of citrusy olive. Rich in Vitamin C and traditionally consumed after meals for smooth digestion. It is also locally harvested and organically grown.
Dweller currently functions and ships out of their website, but will be on Amazon by the end of the year.
Read full article