Modi, Tharoor, Kejriwal Lose Tons of Followers After Twitter Purge
Here's how our leaders fared after Twitter decided to go on a clean-up.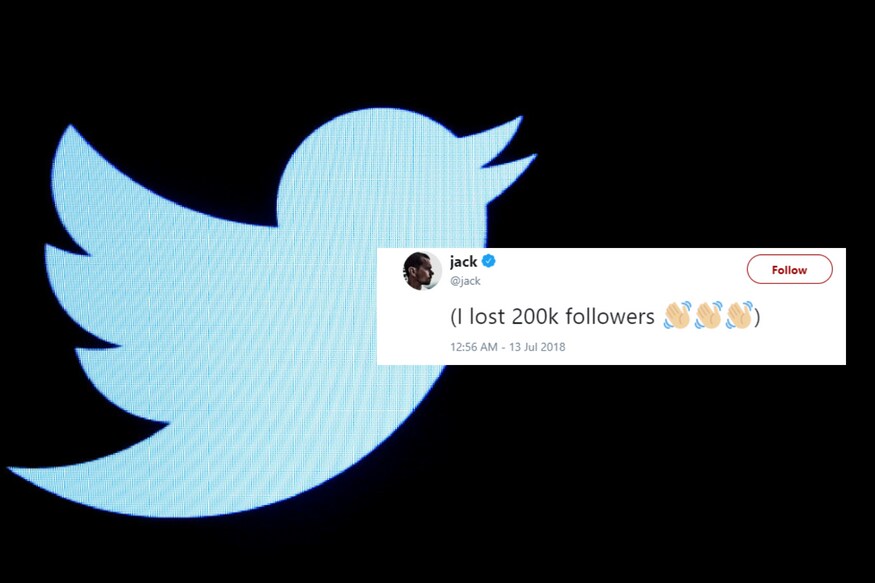 Representative Image. (Reuters)
External Affairs Minister Sushma Swaraj lost 74,132 followers on micro-blogging site Twitter while Delhi Chief Minister Arvind Kejriwal saw a significant drop of nearly 92,000 followers on Friday. And this is just the beginning.
Intensifying its crackdown on fake and automated accounts, Twitter has said it will remove suspicious accounts from users' followers so you have the confidence that your follower numbers are "meaningful and accurate."
The move is aimed at users reportedly inflating their followers on Twitter with automated or fake accounts, buying the appearance of social influence to "bolster their political activism, business endeavours or entertainment careers".
"This is another step to improve Twitter, and ensure everyone can have confidence in their followers," Twitter said in a statement.
To curb the fake news circulating on its platform, Twitter is becoming more vigilant about any abuse of its platform for spreading misinformation and has been removing fake accounts by the millions.
With the likes of Shah Rukh Khan and Sachin Tendulkar who have already lost 3,50,000 and 2,50,000 followers respectively, let's take a look at how our politicians are doing on Twitter.
(Note: We have used SocialBlade to present the user statistics. The numbers may vary as the follower count published here is in real time.)
1) Rahul Gandhi
The Indian National Congress President saw a drop of just over 17,000 followers on Twitter.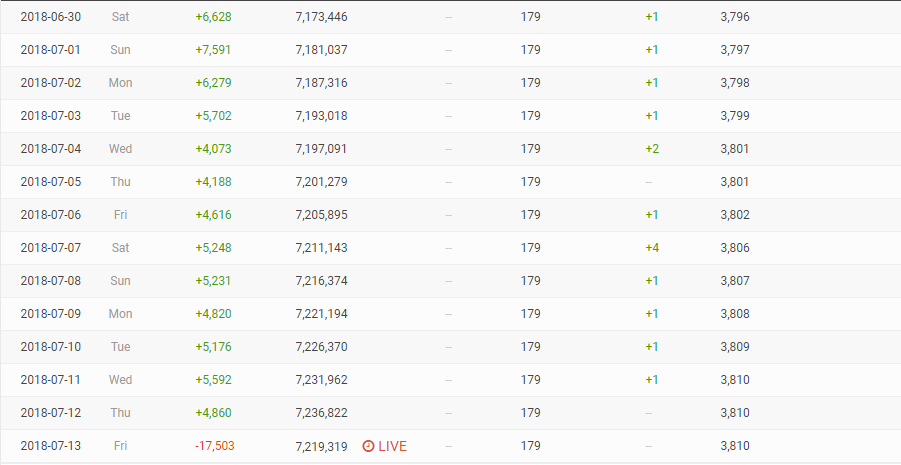 Gandhi currently has 7,219,319 followers (7.2 million).
2) Omar Abdullah
Despite having a low follower count (almost 3 times fewer than Rahul Gandhi), Former Chief Minister of J&K Omar Abdullah suffered a loss of 21,878 users from his follower list.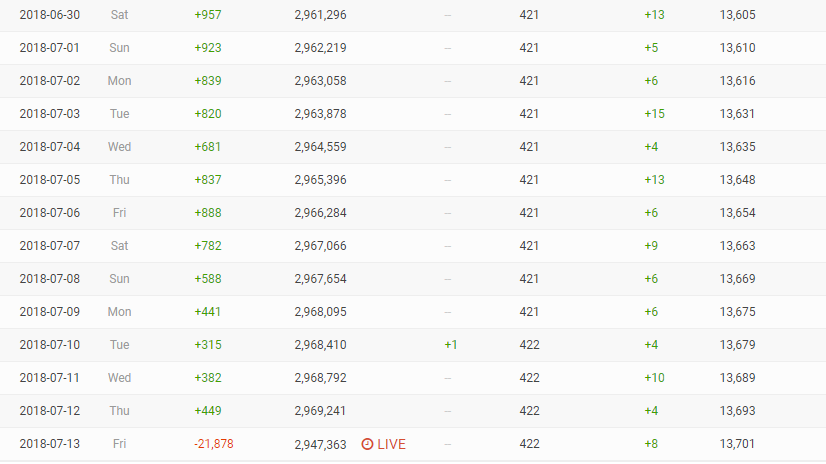 Abdullah's follower count now is at 2.95 million or 2,947,363.
3) Akhilesh Yadav
Former Chief Minister of Uttar Pradesh -- Akhilesh Yadav's account was chopped off of 22,073 followers.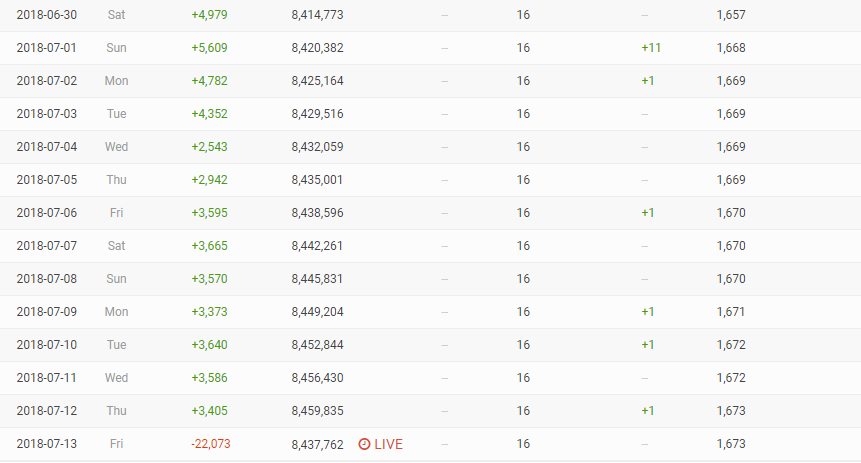 8.44 million or 8,437,762 followers show on Yadav's Twitter account.
4) Amit Shah
Amit Shah, National President of Bharatiya Janata Party, too lost a fair bit of followers. With a drop of 33,363 users, Shah lost almost double the followers as Rahul Gandhi.
Shah has 11.3 million or 11,310,351 followers on Twitter now.
5) Smriti Irani
A regular on the website, Smriti Irani, Union Cabinet Minister of Textiles, had 41,000 followers fewer on Friday morning.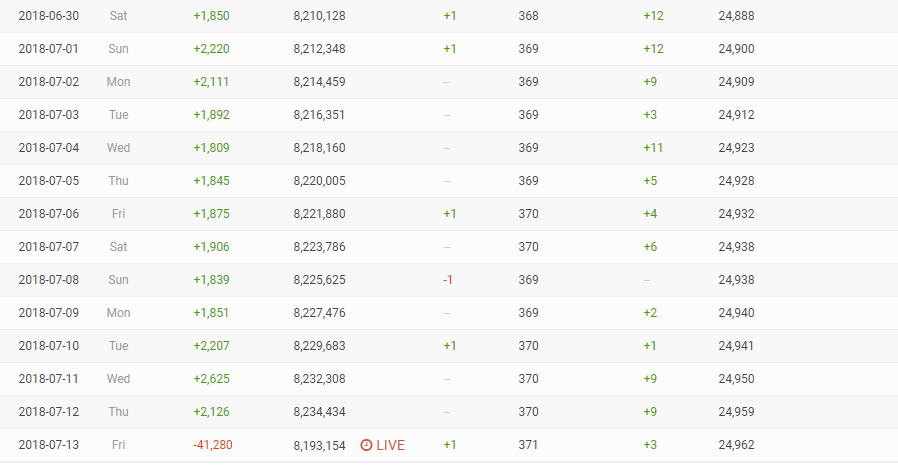 After the decline, Irani's follower count read 8,193,154 (8.19 million).
6) Arun Jaitley
Twitter cleaned 51,324 accounts from Finance Minister of India Arun Jaitley's Twitter followers' list.
Jaitley's account is now followed by 13 million or 13,004,350 followers now.
7) Sushma Swaraj
External Affairs Minister Sushma Swaraj had a huge dip in her followers as Twitter wiped out 74,132 followers from her account.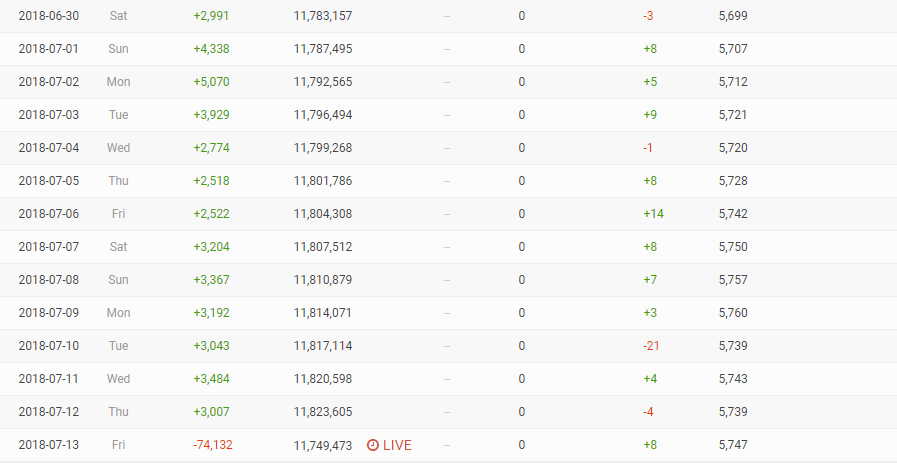 Swaraj's current follower count is a little over 11.7 million at 11,749,473.
8) Arvind Kejriwal
The Chief Minister of Delhi woke up with a dip of 91,555 in his follower count.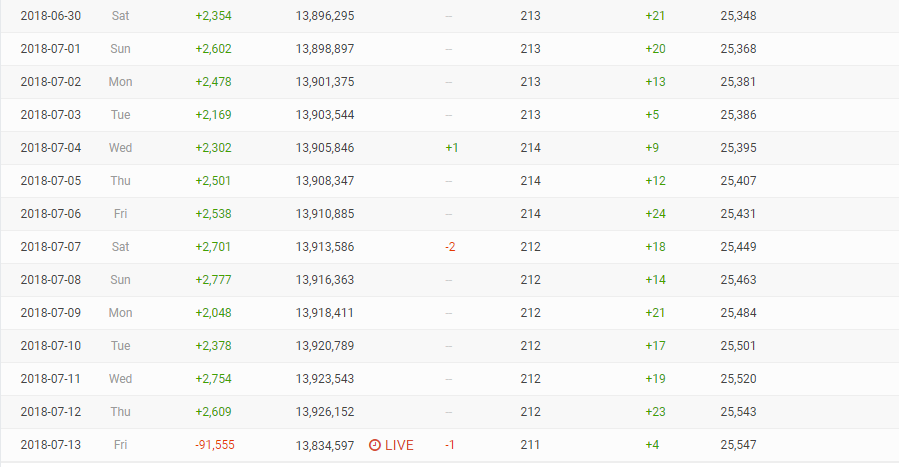 Arvind Kejriwal now has 13.8 million or 13,834,597 followers now.
9) Shashi Tharoor
Thiruvananthapuram MP Shashi Tharoor may not be able to use 'rodomontade' any time soon.
The English teacher of Twitter has already lost 151,509 followers in just 24 hours.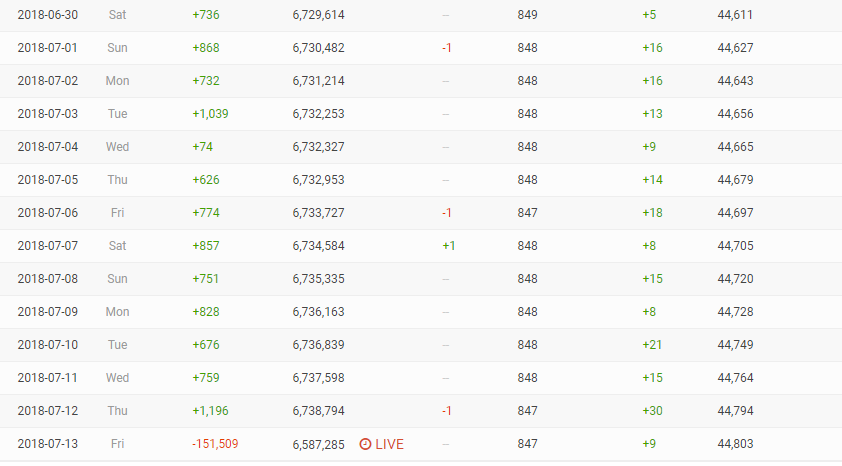 Tharoor's follower count is now at 6,587,285 (6.59 million).
10) Narendra Modi
With 43 million followers on Twitter, it doesn't come as a surprise to see Prime Minister of India Narendra Modi topping the list with 284,746 followers wiped out from his follower list.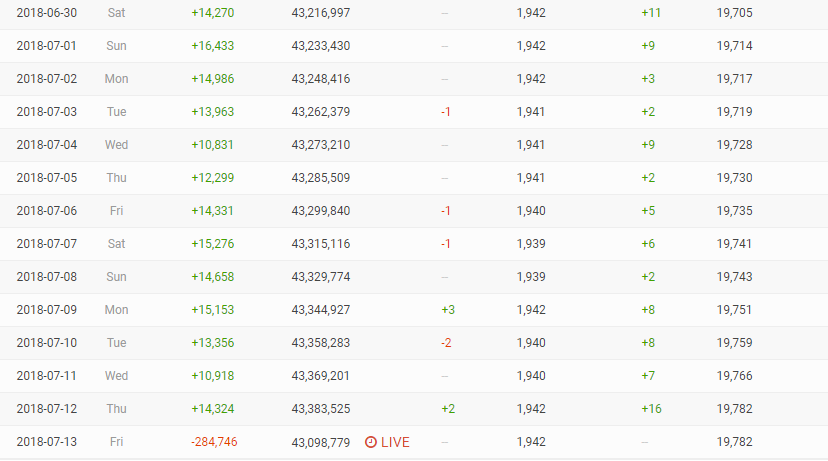 Modi currently has 43,098,779 followers on the website.
As for the global leaders, the 44th President of the United States of America -- Barack Obama lost a ridiculous 2.4 million followers while his successor Donald Trump saw a dip of 326,118 users in his followers' list.
Twitter's Legal, Policy, Trust and Safety Lead -- Vijaya Gadde said in a blog post that the move might disappoint some users, but it was aimed at creating accuracy and transparency on the website.
"Most people will see a change of four followers or fewer; others with larger follower counts will experience a more significant drop... We understand this may be hard for some, but we believe accuracy and transparency make Twitter a more trusted service for public conversation," the Indian-origin Twitter's lawyer said.
Pop music artist Katy Perry, whose account is the most followed, lost more than 2.8 million followers on Thursday, a 2.6 percent fall from the day earlier. Other musical artists in the top 100, including Pink, Mariah Carey, Britney Spears and Eminem, all saw drops of more than 3 percent.
Things get even more interesting as the biggest loser to emerge from the purge is Twitter's own primary account (@Twitter), which had to bid farewell to 7.5 million fake accounts (a 12% drop) on Thursday, from 62.85 million earlier in the morning to 55.35 million.
Financial analysts have applauded Twitter's efforts to better limit misuse, saying that it could pay off with greater usage long term.
(with PTI inputs)
Get the best of News18 delivered to your inbox - subscribe to News18 Daybreak. Follow News18.com on Twitter, Instagram, Facebook, TikTok and on YouTube, and stay in the know with what's happening in the world around you – in real time.
Subscribe to Moneycontrol Pro and gain access to curated markets data, trading recommendations, equity analysis, investment ideas, insights from market gurus and much more. Get Moneycontrol PRO for 1 year at price of 3 months. Use code FREEDOM.
Read full article