Modi's lions to enthrall animal lovers in London's zoo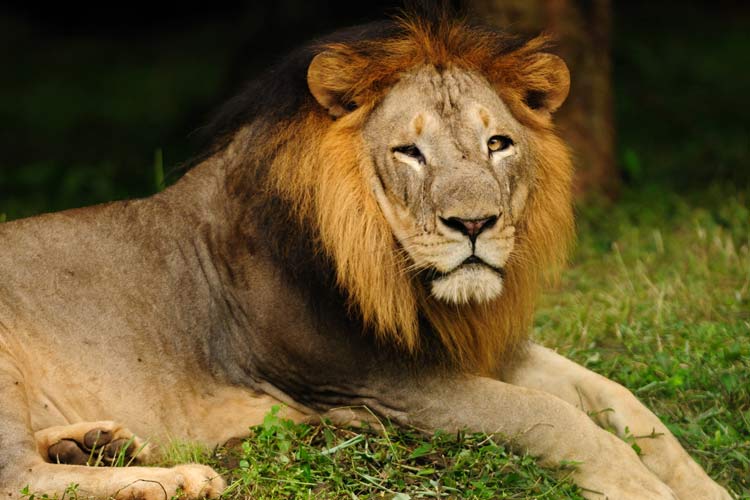 (Image via Shutterstock)
Come spring, one of the oldest zoos in London will be seen telling its patrons, 'Kuch din to guzaaro Gujarat mein'. Yes, you heard us right. Nestled within the Zoological Society of London Zoo (ZSL) is its upcoming star attraction; 'Gir Lion Lodge', a vibrant village of nine colourful private cabins, inspired by the guest houses on the outskirts of Gujarat's Gir Forest, home to the world's last remaining population of wild Asiatic lions.
Guests who book (much in advance) this overnight stay inside the zoo, will get to be a whisker away from the Asiatic lions housed there. A pair of (male and female) Asiatic lions is supposed to be translocated to the ZSL London Zoo from Gir for this project by early next year.
The zoo will be providing a state-of-the-art new home for the endangered species, through its 'Land of the Lions' campaign.
Apart from working closely with the Gujarat Forestry Department to safeguard the future of Asiatic lions, it will also give animal lovers the chance to come face-to-face with the breathtaking big cats, of which only approximately 500 remain.
So what all is in store for those who avail this amazing stay starting May 2016? "People will get to journey through a bustling Indian village via over-head walkways to an awe-inspiring temple, including a 180 degree viewing area of the lions. Here, visitors will discover more about ZSL's conservation work in the Gir Forest to protect this endangered species from the threat of extinction," say ZSL London Zoo authorities.
The select few will further enjoy sumptuous meals, embark on exclusive evening tours, led by dedicated hosts who will share their conservation knowledge and give insider tips on spotting the lions. They will also share fascinating facts about some of the zoo's 17,000 residents. The guests will also get to spend a magical night inside the zoo, close to the majestic beasts, an experience quite rare.
ZSL has more than 180 years of experience working with lions and lead in veterinary knowledge and lion expertise. ZSL is already working in India with projects which combine to create a single, focused effort to secure a future for Asiatic lions. Interestingly, more than one million people each year see and learn about Asiatic lions, including more than 100,000 school children in ZSL London Zoo.
Here's to securing a great future for our lions.
Get the best of News18 delivered to your inbox - subscribe to News18 Daybreak. Follow News18.com on Twitter, Instagram, Facebook, Telegram, TikTok and on YouTube, and stay in the know with what's happening in the world around you – in real time.
Read full article