Mother's Mercy: The 'Game of Thrones' episode that has the most intense take on our society
People have been so busy losing their sanity over Jon Snow, that they have managed to overlook the reason why the episode is called "Mother's Mercy"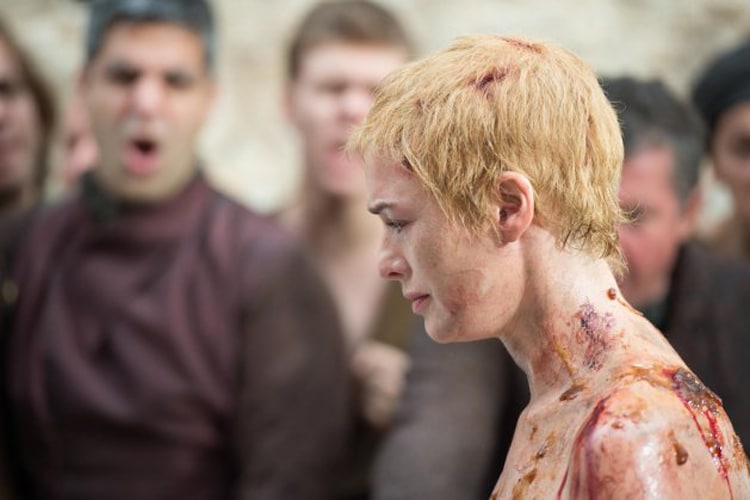 People have been so busy losing their sanity over Jon Snow, that they have managed to overlook the reason why the episode is called "Mother's Mercy"
Spoiler Alert.
Another season of 'Game of Thrones' is over. It is time to hibernate and obsess over other shows for 10 months before we have another season to look forward to. But compared to its predecessors, the season 5 of 'Game of Thrones' has been somewhat vanilla. It had its moments, but it just wasn't what we are used to.
Maybe it was because of the fact that 4 episodes got leaked in one day that sort of killed the weekly anticipation I prefer (of course I watched all the four episodes in one day, I am human after all). Or maybe it was just that the storyline was a little weak this season. Maybe it was the lack of Bran's presence. Whatever it was, at one point, the thought that I had grown bored of GoT, crossed my mind. That of course changed in the finale.
As far as episodes go, "Mother's Mercy", the final episode of 'Game of Thrones' season five was one of the best there has been. One can even take the liberty of saying that it was better than the 'Red Wedding' episode and that would definitely not be an exaggeration.
Stannis's defeat at the hands of Ramsay Bolton, and his subsequent death at the hands of Brienne of Tarth gives us the perfect beginning to this rollercoaster of an episode. It also paved way to the deaths of so many more characters. It was followed by the poisoning of Myrcella Baratheon by the evil Ellaria. Maybe it is something of a tradition for the Baratheons to die of poisoning; look at Joffrey and Robert. Even Aria managed to brutally murder Ser Meryn Trant. And last but not the least, the reason for everyone in the world to have had a simultaneous heartache: The death of Jon Snow.
Jon was stabbed to death by Ser Alliser and other brothers of the Night's Watch, in a highly Julius Caesar-esque manner. Though this was certainly not the first time George RR Martin seemed to be channeling Shakespeare's spirit. The 'Red Wedding' had an awful lot of similarities with the final act of Hamlet.
But what actually made the episode worth the wait was what happened in King's Landing. People have been so busy losing their sanity over Jon Snow's death; they for some reason have managed to overlook the reason why the episode is called "Mother's Mercy". It was, by all standards, the most intense thing that has ever happened in 'Game of Thrones': Cersei Lannister's walk of shame. Having finally succumbed to the pressure of the High Sparrow, combined with hunger, thirst and a mother's desperation to see her son, Cersei confessed of having slept outside of her marriage and having taken part in an incestuous relationship with her cousin Lancel. She wanted to redeem herself. The High Sparrow, being a 'reasonable' man, let her go back to the Red Keep to her son, the king; but not without atonement.
Her punishment was getting her locks chopped off and having to walk naked from the Sept to the Red Keep, in front of the citizens of King's Landing. That scene is a testimony and an overtly graphical representation of our society's slut-shaming tendencies.
As the Queen-Mother walked across the street naked, with the priestess calling out the word 'shame' all throughout, people spit on her, threw food at her, chastised her and call her a whore. Cersei manages to maintain her composure all the way and broke down just as she entered her palace. Maybe it was the first time in the whole of 'Game of Thrones' so far, that I felt sympathy of her.
Lena Headey's character in the show is one that never brings out sympathy, empathy or pity from the viewers. On several occasions, she is easily the most hated character in the series. Even though one can see, that her motives on most occasions are that to protect and bubble-wrap her children from the cruel world of Westeros, her actions are plain spiteful. And in spite of that, it is not acceptable for me, as a viewer to see her being subjected to something that terrible.
It brings into stark light that though this is fiction, it is not something that is strictly limited to that. It is a kind of thing that people do, both literally and metaphorically. Never in my life would I have expected 'Game of Thrones' to make me feel guilty about seeing nudity on screen.
The episode fulfils itself on all counts: Shock value, brutality, deaths, intensity and an ample amount of cliffhangers. If this was a movie and I had to rate it, I'd give it 4.5 stars, and of which 4 stars would go to Lena Headey's performance.
Get the best of News18 delivered to your inbox - subscribe to News18 Daybreak. Follow News18.com on Twitter, Instagram, Facebook, Telegram, TikTok and on YouTube, and stay in the know with what's happening in the world around you – in real time.
Read full article