Mowgli: Netflix's Dark Adaption of The Jungle Book is Far More Nuanced Than The Disney Films
This film is deliciously dark and very engagingly narrated. Also, the editing is tight, making it only 1 hour and 45 minutes long. However, fair warning: Little children may not like this film.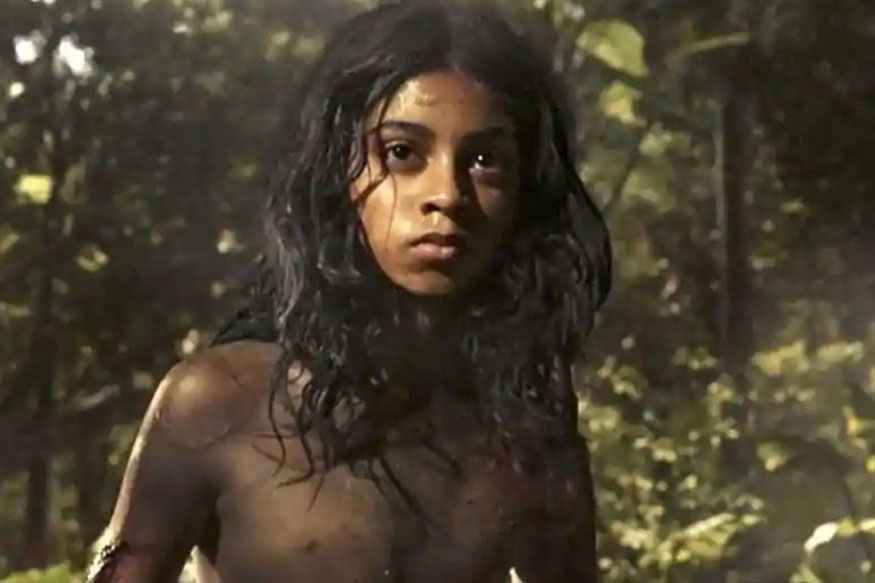 A still from Mowgli: Legend of the Jungle.
The best of children's stories are actually not ONLY for children. The Jungle Book and The Second Jungle Book novels by Rudyard Kipling are no different. Although from 1967 to 2016, Disney films have chosen to tell these stories in a very kid-friendly, and superfluous way so as to cater to their beloved demographic of thumb suckers, and diaper poopers, it's no longer the same.
For those of us, who have only known The Jungle Book characters through Disney films, Mowgli had always been an extension of the wolf pack, Baloo the carefree 'Bare Necessities' crooning bear, and Bagheera, the overprotective guardian of the 'man-cub'. However, thanks to filmmaker Andy Serkis, a more precise adaptation of Kipling's writings have finally come on screens (actually on Netflix) in the form of Mowgli: Legend of The Jungle.
Mowgli: Legend of The Jungle is an exquisite example of good storytelling. We have seen Mowgli's tales so many times in films and TV, that you'd think that there is hardly anything new to see. It's like watching a Cinderella or a Snow White adaptation, there are only so many variations of them that a director can make. Perhaps, that's the reason why Serkis, instead of trying a variation, goes straight to the source material and presents to us, some of the intriguing darker themes that run through Kipling's own writings, and sometimes give us a scene-by-scene replication of the book. This film stands in stark contrast to Disney adaptations, where most of these darker themes of man's relationship with his own kind, as well as his surroundings are just omitted, and the idea of carving out one's own identity if you don't fit in any neatly demarcated categories are barely explored. Also, no one has through Serkis' film with a bottle of a sanitizer, so it stays raw and gritty till the end.
Two years back, when Disney launched its live-action version of The Jungle Book, it floored several critics, and was a runaway hit, delaying the release of Mowgli: Legend of the Jungle. In fact, since then, Warner Brothers have also given the film to Netflix and washed their hands off it. But, if you compare the two films the difference isn't only in the demographics they are catering to, but also in storytelling. Mowgli: Legend of the Jungle is a more nuanced and textured film, although the CGI of the Disney movie is to die for.
Mowgli: Legend of the Jungle is a darker version not only because of it's gory content but also because of the complexities of the characters. There is a brilliant scene, where all the wolf cubs and Mowgli are in the final race which will decide who gets to be a part of the pack, and Bagheera is playing the part of the obstructer, by attacking them all. During that race, we see the innermost natures of each character come onto the surface, as Mowgli forgets to run like a wolf, and instead races on like a man. Bagheera, on the other hand, loses his sense of control, as he attacks Mowgli. For a brief moment, he forgets that he had sworn to protect Mowgli -- paid for Mowgli's life by making an offering to Akhela --he becomes a tiger who is ferociously chasing a hunt.
Another lovely addition that makes the characters in this film more interesting and captivating, is that, as opposed to Disney films, we hear some of the characters' backstories, and therefore understand them better, and care about them more. Bagheera tells Mowgli about his ordeal of living in a cage, chained by the neck, among men. He recounts the incident when he finally stopped fighting against men because he realised that fighting won't get him anywhere. He gained their trust instead. On the other hand, we also get to know of Shere khan's painful encounter with men, that left him injured and angry for life. The characters of Bagheera and Shere Khan are wonderfully layered and played to perfection by Christian Bale and Benedict Cumberbatch respectively.
The ending of this movie is also closer to the book. In the end, the hunt, who is Mowgli, becomes the hunter, and the power equation between him and Shere Khan alters completely. Many of Shere Khan's actions are motivated by fear, and although he keeps repeating that he wants to taste Mowgli's blood, he is equally driven by the fear that Mowgli might one day overtake the jungle, and a man being in charge scares him, given his own prior experiences. The film ends with Mowgli sticking a small knife into Shere Khan's head (and please don't call this a spoiler, you must have known that it was coming for Shere Khan). But, in that precise moment more than Mowgli's triumph or victory, you as an audience may feel a profound sense of sadness descend on you, as Mowgli says, "Sleep Shere Khan, be angry no more."
There is another endearing character, Bhoot, who is an albino wolf cub, in this film. Since Bhoot doesn't look like other wolf cubs, he too knows that he is different just like Mowgli is. Therefore, Bhoot tried to befriend Mowgli and become his 'best friend' and although initially, Mowgli is too busy going through an identity crisis of his own to play with Bhoot, he later proves to be a good friend, albeit a little too late.
It's a daring move on Netflix's part to trust the story, and not think about the demographics. Chances are kids would have nightmares or throw-up if they see this version of Mowgli, and adults may not bother to play it thinking it to be a children's film. Also, it doesn't really help that the film has reviewers extremely polarized. On one hand, some are praising it for being gritty and dark, and on the other, it is being bashed for being exactly that, 'gritty and dark' which according to many reviewers a children's movie should not be. However, if you are one of those who hasn't heard a good story or seen an engaging film in a while, just play Mowgli: Legend of The Jungle on Netflix. Trust me, you won't be disappointed. This film is deliciously dark and very engagingly narrated. Also, the editing is tight, making it only 1 hour and 45 minutes long. However, fair warning: Little children may not like this film a lot.
Get the best of News18 delivered to your inbox - subscribe to News18 Daybreak. Follow News18.com on Twitter, Instagram, Facebook, Telegram, TikTok and on YouTube, and stay in the know with what's happening in the world around you – in real time.
Read full article