Mumbai Police Just Used Ariana Grande's 'Thank You, Next' Meme to Explain Traffic Rules
Mumbai Police is always on top of their meme game.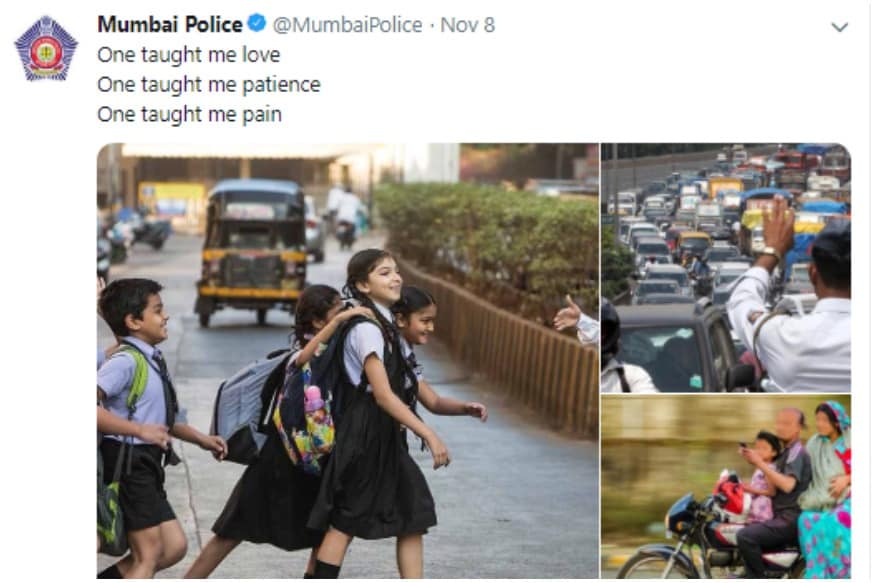 Mumbai Police is always on top of their meme game.
Mumbai Police is active on Twitter and has proven time and again that it can stay well-updated with millennial jokes and memes. However, this time, the department has outdone itself on Twitter by taking on the viral
'Thank you, next'
meme based on singer Ariana Grande's new song.
The new break-up single is about heartbreak and self-love and became wildly popular as soon as it released. The meme craze started by the song had only just begun to die down when Mumbai Police, who seem to be an active follower of pop clture trends, decided to step in with their new Twitter post:
One taught me love
One taught me patience
One taught me pain pic.twitter.com/G0IvOMpcS6

— Mumbai Police (@MumbaiPolice) November 9, 2018
The post which includes three separate photographs is captioned using the lyrics of the song, "One taught me love, one taught me patience, one taught me pain". Each of the lines is meant to correspond with one of the images. Each mage pertains to certain traffic rules.
The effective use of the meme was praised instantly by Twitterati who are always ready to lend a word of encouragement to Mumbai Police's indigenous initiatives for road safety.
@ArianaGrande Are you seeing your impact? I'm proud 😭 https://t.co/2KURbCQjwV

— San ◟̽◞̽ (@sanmalikson) November 9, 2018
My dear Mumbai city ❤

— Shadab Khan (@i_m_skhan) November 9, 2018
Salute Mumbai Police 🇮🇳

— digambar korane (@digambarkorane) November 9, 2018
Who tf runs this handle

— Pooja Bhansali (@pooja_deven) November 9, 2018
From where do they come up with such stuff. Who Handels your Twitter account?? Because I kind of love it. 😍 https://t.co/D1T6WCj1tg

— S.A (@itna_nai_sochte) November 10, 2018
Best one yet. Who manages this account and when can I marry them https://t.co/lz7KuZOvWy

— Vaibhavi (@Vaibhavi_A) November 9, 2018
Read full article
Next Story
Next Story
Also Watch

India Will 'Stop' Flow of Our Share of Water to Pakistan, Says Nitin Gadkari
Countdown To
Elections Results
To Assembly Elections 2018 Results