GET Stock

Quotes


Mumbai Police Reunites Elderly Woman With Family; Internet Lauds Their Effort
Hats off.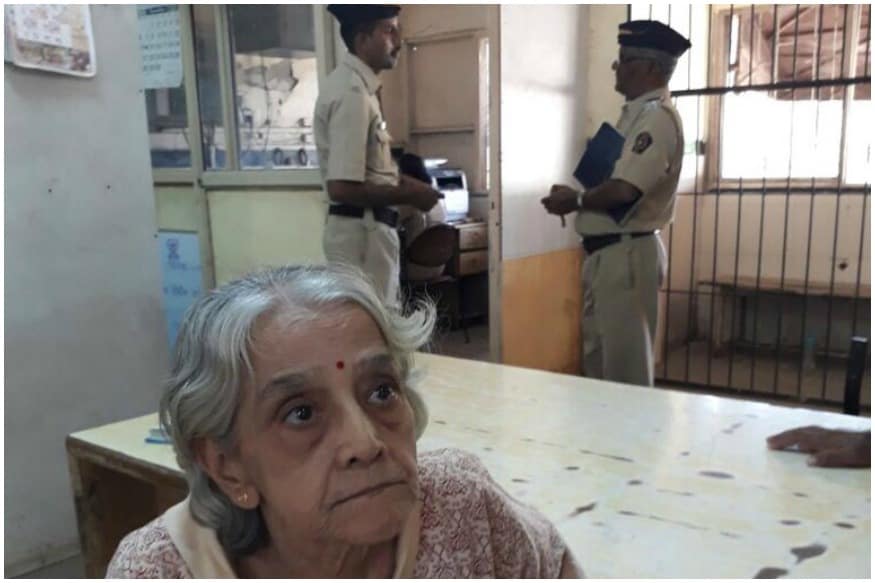 (Photo: Twitter/Mumbai Police)
On November 13, Mumbai Police did something which earned the entire department a lot of appreciation by netizens.
On that day, Mumbai Police reunited an elderly woman P Adhikari with her family members. Adhikari had been separated from her family for four days as per the police.
A very active Twitter user, the Mumbai Police shares several inspiring stories and life-lessons on its handle. It also encourages people to act in an environment-friendly manner, just like it did during Diwali. And while doing all this, the Mumbai Police does all that is required of it, in fact, at times going out of their way to help citizens.
This time, the men in uniform helped an elderly woman reunite with her family and shared the information on the micro-blogging site. What followed was appreciation, love and respect from social media users.
In the post, they mentioned that although Adhikari knew 5 different languages, she could not remember her home or family. Finally, the policemen traced her family only to ensure that she returned home safely.
Here's what the Mumbai police wrote on Twitter:
She knew 5 languages bt dint remember her home or fmly. Sakinaka Pstn reunited P.Adhikari with fmly within 4 days. pic.twitter.com/CuVqrlDlOA

— Mumbai Police (@MumbaiPolice) November 13, 2016
Social media users lauded Mumbai Police's efforts and praised them for making sure that the woman reunited with her family without facing much difficulty.
@MumbaiPolice hatsoff u all..mumbai police is brilliant as every1 knows

— Abhishek singh (@survivor03697) November 14, 2016
@MumbaiPolice Proud of Mumbai Police. Other police should emulate such actions.

— Sugata Chowdhury (@sc_1174) November 14, 2016
@MumbaiPolice Hats off to your work

— Amit_MRA (@amit_mra) November 13, 2016
@MumbaiPolice brilliant

— Harshad Khadilkar (@harrydeweasel) November 13, 2016
@MumbaiPolice Commendable work by Mumbai Police.. o7

— Neeraj Gupta (@NEERAJGUPT4) November 13, 2016
@MumbaiPolice Respect!

— Kavita Parkar (@ParkarKavita) November 13, 2016
Great work!
Also Watch

News18 Reel Movie Awards: Ratna Pathak Shah Bags Best Actor (Female) Award
Read full article