Nigerian President Buhari Denies Dying and Being Replaced by Body Double
Muhammadu Buhari, who was absent from his country for five months, was thought to have died and been replaced by a body double.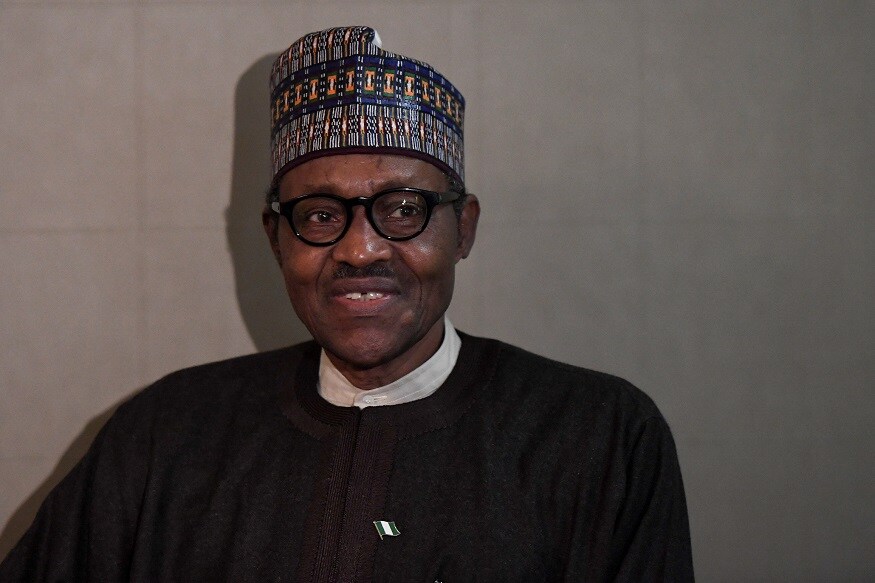 Nigerian President Muhammadu Buhari meets with U.S. Secretary of State Mike Pompeo (not pictured) on the sidelines of the United Nations General Assembly in New York City, U.S. September 28, 2018. REUTERS/Darren Ornitz - RC15FC67D3D0
Muhammadu Buhari, the President of Nigeria, recently issued a statement denying rumors that he had died and been replaced by a body double. Following Buhari's five month absence from the country, as he sought treatment for an unnamed, serious illness in the UK, rumours began to circulate in Nigeria that the 75-year-old national leader had died, and replaced by a lookalike named Jubril, who was of Sudanese descent.
During a town hall session with Nigerians living in Poland, where he was attending a conference, Buhari addressed the elephant in the room, and its lack thereof.
"It's the real me, I assure you. I will soon celebrate my 76th birthday and I will still go strong," Buhari said, when asked about Jubril.
"A lot of people hoped that I died during my ill health. Some even reached out to the Vice President to consider them to be his deputy because they assumed I was dead. That embarrassed him a lot and of course, he visited me when I was in London convalescing,'' he said.
He also took to social media platforms to issue a statement to the same effect.
One of the questions that came up today in my meeting with Nigerians in Poland was on the issue of whether I've been cloned or not. The ignorant rumours are not surprising — when I was away on medical vacation last year a lot of people hoped I was dead. pic.twitter.com/SHTngq6LJU

— Muhammadu Buhari (@MBuhari) December 2, 2018
Get the best of News18 delivered to your inbox - subscribe to News18 Daybreak. Follow News18.com on Twitter, Instagram, Facebook, Telegram, TikTok and on YouTube, and stay in the know with what's happening in the world around you – in real time.
Read full article