Not Just Leaking Kajol's 'Fake' Number, Here are Other Times Ajay Devgn Has 'Pranked' People in Bollywood
'It's just a prank, bro.'
Image credits: Raid
Ajay Devgn may seem like a serious, no-nonsense guy on the big screen, but when the camera stops rolling, he's notorious as a prankster par excellence.
While most pranks are harmless and can often lighten things up, sometimes they can get dangerous. In fact, Devgn's antics once landed an unsuspecting woman in the hospital.
However, the incident may not have put quite the dampener on Devgn's mischievous side as is evident from this recent antic. On Monday, the actor sent the social media in a tizzy after he 'accidentally' tweeted actress and his wife Kajol's phone number on microblogging site Twitter.
He tweeted, "Kajol not in country.. co-ordinate with her on WhatsApp 982*******."

With nearly 10m Twitter followers, the post was bound to go viral and it did. However, the tweet soon backfired and Twitterati responded with memes and took several jibes at the celebrity couple.
Devgn, however, took to his account later to claim that it was only a 'prank'. "Pranks on film set are so passé… so tried pulling one on you guys here," he wrote while quoting his previous tweet.
While many on social media believed Devgn's reaction was just 'damage control', it's worth noting that the Singham actor may in fact be speaking the truth as he has in the past gone to great and often questionable lengths to 'prank' unsuspecting co-actors and crew members as well as other in the film industry.
Here are a few instances:
1) April Fools' Day prank on Sonakshi Sinha
Having acted in four films together and with Total Dhamaal set to release in December this year, one would assume that Sonakshi Sinha would be aware of Devgn's on-set pranks. Little did Sinha know, however, that Devgn had a prank right up his sleeve for April Fools' Day.
When the two were shooting in Patiala, Devgn walked up to Sinha with a bowl of gajar ka halwa. Not fond of the dessert, Devgn kept insisting Sinha try it. Sinha finally gave in and took a spoonful only to realise it was a chilli paste.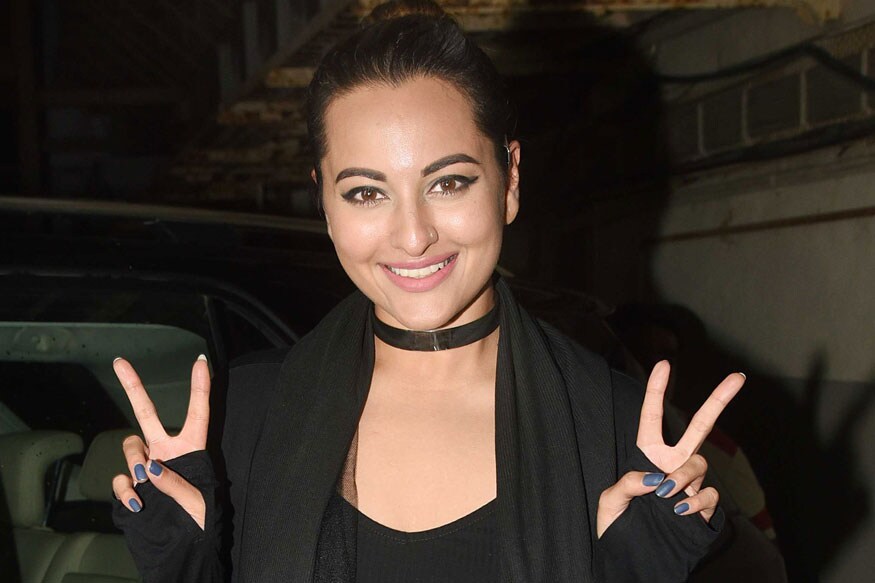 "While having dinner with the crew, Ajay sir came to me with a bowl of gajar ka halwa. He kept asking me to try it and even though I don't really like it, I took a spoonful. It was too late when I realised it was chili paste. I had smoke coming out of my ears and watery eyes," Sinha was quoted as saying by Mumbai Mirror.
2) When Devgn teamed up with Arjun Rampal and Manoj Bajpayee to prank Katrina Kaif
Back in 2009, during the shoot of Prakash Jha's Rajneeti, Devgn asked his co-actors Arjun Rampal and Manoj Bajpayee to join him in pulling a prank on the leading lady, Katrina Kaif.
The three actors then convinced an unsuspecting Kaif that it was Nana Patekar's birthday and that she should be dressed in Indian attire while gifting him the box that was handed to her by the Golmaal actor. Unaware of what was inside the box, Kaif wore salwar-kameez and presented the 'gift' to Nana.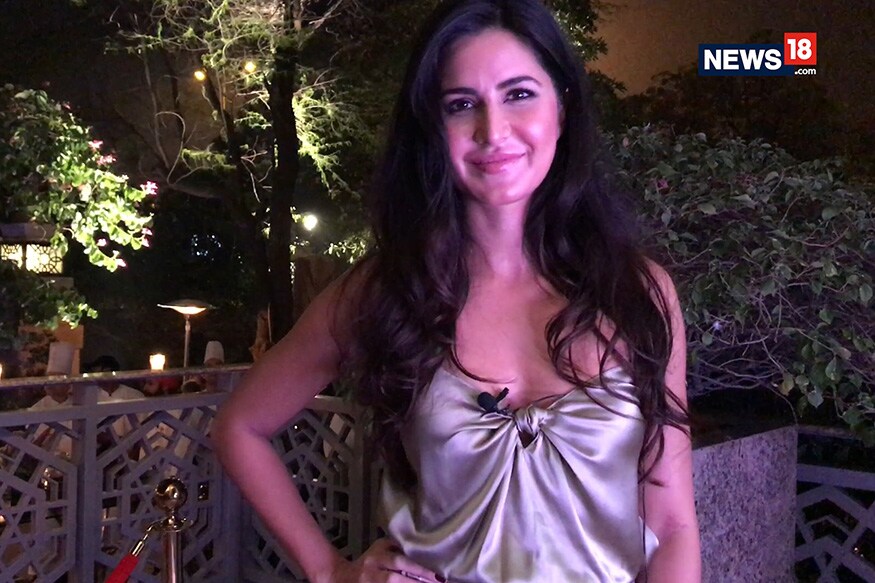 "When Nana opened the box he was shocked to find old underwear, a single chappal and a fake moustache as a gift. Kat was horrified," a source was quoted by Hindustan Times.
As the trio laughed hysterically, Kaif was embarrassed. Nana later told her that she "should be more careful with Ajay from now on." Probably not the best behavior on Devgn and the others' part toward Kaif who, in comparison to the 'prankstres', was still working her way up in the industry.
3) Diwali prank on a crew member during Shivaay
"Say no to crackers they are injurious to health," read the caption of the video which was followed by Devgn inserting a cracker in the posterior of a crew member.
He then goes ahead and 'lights' the cracker on fire. Although his 'prank' emphasised on a pollution-free Diwali, what the actions in the video were graphically generated video effects (part of what quite clearly was a staged stunt) the video didn't go down too well with many back in the day.
4) Bloodstain prank with Himmatwala director Sajid Khan
Sajid Khan too got a taste of Devgn's increasingly disturbing and tasteless pranks in his hotel room while he was shooting in Hyderabad.
Devgn had somehow managed to sneak in Khan's bathroom and left bloodstains on mirrors and walls, reported Mid-Day.
Needless to say, the director got the shock of his life when he went in to use the loo.
"Sajid was in the room watching a cricket match and had used the washroom. He then got busy with a phone call. When he entered the bathroom again, he was shocked to see the bloodstains. There was no way anyone could have entered it," a unit source was quoted by the website.
As the bloodstains became the topic of discussion among the crew and set, Khan still couldn't figure out the reason behind it. It was Devgn who revealed later that it was, in fact, him behind the 'bloody prank'.
5) A prank that landed a co-actor's wife in hospital
While one would argue that all the previous pranks pulled by Devgn were almost harmless and could be taken in the right spirit, it was his prank prank on a co-actor's wife that went horribly wrong earlier this year in March.
The prank was revealed by none other than the prankster himself who was promoting his movie Raid. In his self confessed 'prank' which he pulled off years ago, Devgn said that the actor's wife, who wasn't from the film industry, used to come to visit her actor-husband on the shoot in the mornings.
Devgn then kept feeding her with rumours that her husband was having an affair, reported Financial Express.
Aware of his pranking nature, the woman didn't believe the actor. His prank, however, went on for eight days and the crew members learned on the ninth day that the woman had taken pills and had to be hospitalised - as she was having fights with her husband regarding his whereabouts.
Everyone likes a fun prank. But Devgn, on several occasions, has taken it too far.
Get the best of News18 delivered to your inbox - subscribe to News18 Daybreak. Follow News18.com on Twitter, Instagram, Facebook, TikTok and on YouTube, and stay in the know with what's happening in the world around you – in real time.
Read full article