Malala Yousafzai Trolled For Wearing 'Jeans And Heels' In A Viral Pic
In an unverified photograph first published on a Pakistani Facebook page, Malala Yousafzai was criticised for her 'shameless' outfit.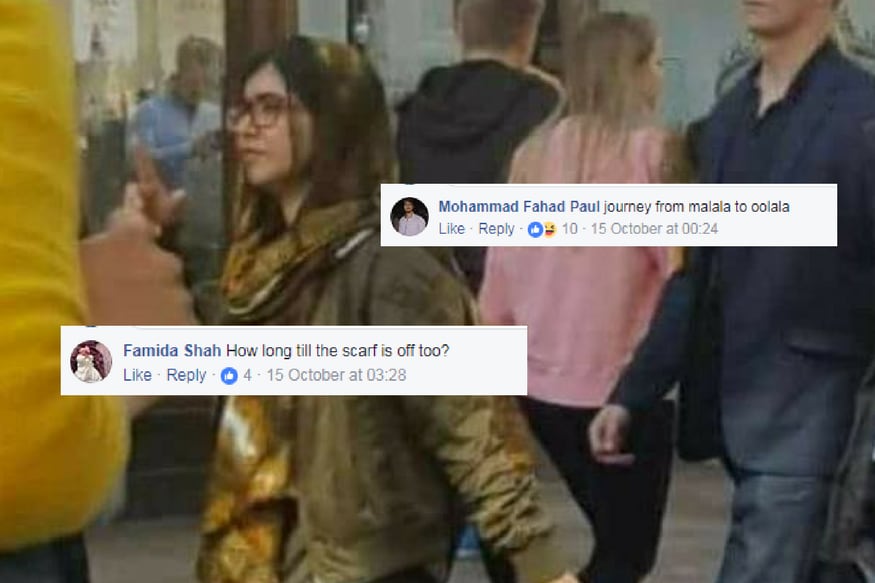 Photo credits: Siasat.pk / Facebook
Nobel prize winner Malala Yousafzai became a target for online trolls for apparently wearing jeans, boots, and a jacket.
Yousafzai who had recently asked social media for advice on starting her college life at the Oxford University in London came under fire after an unverified photograph of her started doing rounds on the Internet.
First published on a Pakistani Facebook page Siasat.pk, the moral brigade came out in full force criticising the Nobel Laureate for "shameless" outfit.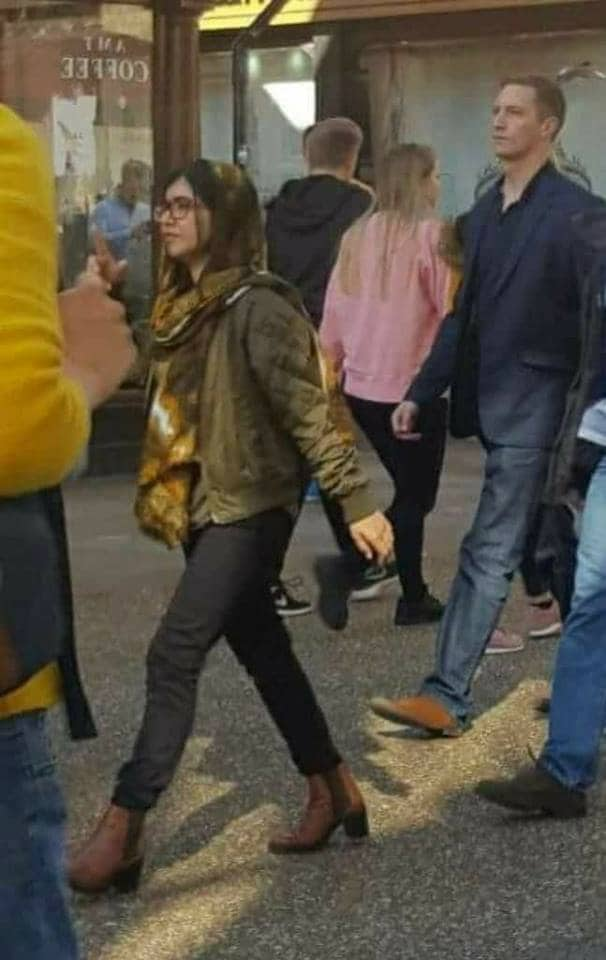 The comments started pouring in on the unverified photograph of Yousafzai with one user going, "How long till the scarf is off too?"
now jeans..shoes...soon that dupatta will be out

— Lunatic living. (@Lunatic6923) October 15, 2017
However, there were a plenty sane voices who came out in her defence.
Malala Yousafzai photographed wearing jeans and all the haters go wild. This mentality is what keeps nations and societies in decline. pic.twitter.com/5ZtuEGwA6p

— Marium Soomro (@Marium_Soomro) October 16, 2017
More people lost their minds over Malala wearing jeans than when she got shot. Our priorities demonstrate why we are our own worst enemy.

— Imaan Mazari-Hazir (@ImaanZHazir) October 17, 2017
Finally, a picture of @Malala where she is just being a normal young woman 💞It's quite remarkable how her head is always covered... pic.twitter.com/IIkTjaygxl

— Mehr Tarar (@MehrTarar) October 15, 2017
Malala Yousafzai, now 20, came to prominence when a Taliban gunman shot her in the head in 2012 after she was targeted for her campaign against efforts by the Taliban to deny women education. She won the Nobel Peace Prize in 2014.
Yousafzai who was shot in the head by the Taliban in 2012 for demanding education for girls has begun her new life at Oxford University to study Politics, Philosophy, and Economics.
Read full article