O Stree, (Please) Kal Aana: Why Some Indian Men Deserve This Modern-Day Chudail
In the end, 'Stree' gets her respect in the form of a statue made for her. Similar to the narrative of 'Ghoul', the film shows that fear is perhaps the only way to fight for equality and the only way to get that damn respect.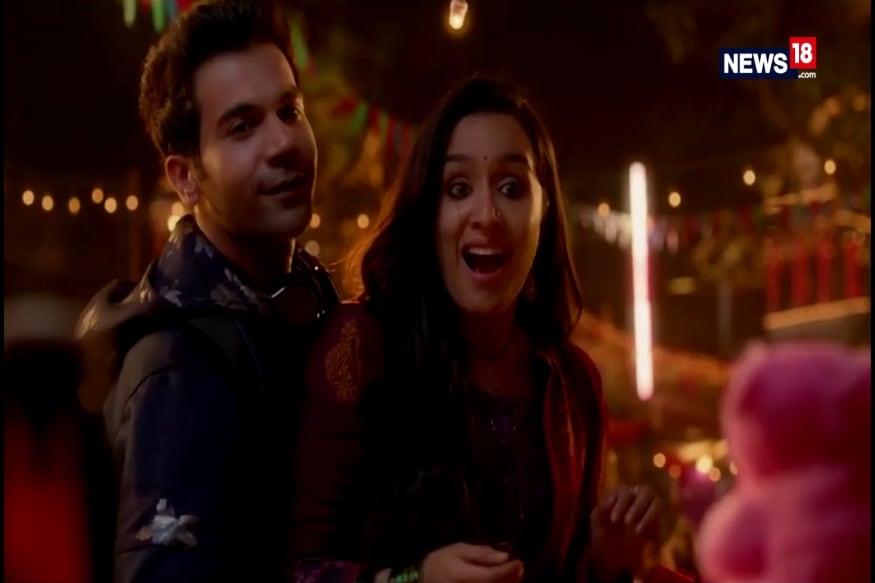 A snippet from the movie Stree.
New Delhi: Don't go out on the streets at night. Keep your doors locked. Don't talk to strangers. If you are an Indian woman, you have been given this advice by everyone. Now imagine men living in that same exact fear for four days, every year. That's exactly what happens in Amar Kaushik's movie 'Stree'.
In Chanderi, a small town in Madhya Pradesh, a disgruntled female spirit 'Stree' terrorises menfolk. Though the walls of houses in the town are painted in bold, deep red with a message for Stree - 'O Stree kal aana', she comes back every year, to pick up men, sans their clothes.
To protect themselves from this mysterious female spirit, the men don't venture out in the dark, wear sarees, get advised by their wives and mothers to return home early and are asked not to talk to strangers. In a very clever plot, the men are forced to face what most women battle every day.
But Stree, unlike most chudails we have read about in those horror books, isn't just abducting men for no reason. She is a ghost with an agenda. As Pankaj Tripathi describes her aptly, 'Naye Bharat Ki Chudail' — Stree is educated, intelligent and, in her own way, is fighting for gender equality. She wants to make sure that women are treated with respect.
The entire plot that revolves around 'Bhagwan ka darzi roopi avtaar' Rajkummar Rao, his friends Aparshakti Khurana and Abhishek Banerjee and the man who knows it all Pankaj Tripathi, and of course, 'Stree' is a commentary on the patriarchal system in our country. The smart, on-point jokes on Stree knowing everyone's names because she has their Aadhaar card details or Rajkummar Rao's father's advice to him to be "swayamsevi" (self-serving) is what makes the film so enjoyable. While it is actually spooky in parts, the dialogues will crack you up.
In the end, 'Stree' gets her respect in the form of a statue made for her. Similar to the narrative of 'Ghoul', the film shows that fear is perhaps the only way to fight for equality and the only way to get that damn respect.
In the wake of the #MeToo movement, many have complained of how it is capable of ruining men's lives as much as empowering women. But here's a fact. Last year, Louis CK went from routinely being referred to as one of the world's greatest living stand-ups to being outed as a sexual aggressor. He, by his own admission, repeatedly masturbated in front of female comics without their consent, and then killed their careers for talking about it.
Nine months after his admission, he was back to doing comedy in New York. He didn't apologise for what he had done, he didn't even bring it up. He got a standing ovation though. What's odd is that Louis CK's victims are still dealing with the consequences of aggression and harassment because they articulate the abuse they have suffered. It was not Louis CK's career that got ruined.
With #MeToo, there's an empowerment that many women now feel. After years of living with the nightmares, they are coming out with their horror stories. And, that's scary for the larger world. Both men and women who have perhaps unknowingly been a part of those horror stories that they thought were carefully locked down, never to be brought out, are now scared. Because, what if someone points a finger at them? What if someone finally musters the courage to call their names out? It could be the fear that makes them hate #MeToo.
And perhaps, it's the same fear that will prevent them from being a part of that (massive) group that harasses and abuses women yet again.
So while Stree's methods may seem slightly off, and scary, everyone in the town knows why exactly this is happening. And yet, they don't change their ways till they are finally forced to.
But we never get to know if giving respect to Stree also meant giving respect to all the women in the town. Did those four days of role reversal every year make the men finally realise the fear that women go through every day? Do the husbands in that Madhya Pradesh town treat their wives better? Can women in that town now step out anytime without the fear of being stalked, harassed and raped?
Perhaps not. And, that's why we are hoping there's a sequel to this one. O Stree (Please) zaroor ana.
Get the best of News18 delivered to your inbox - subscribe to News18 Daybreak. Follow News18.com on Twitter, Instagram, Facebook, TikTok and on YouTube, and stay in the know with what's happening in the world around you – in real time.
Subscribe to Moneycontrol Pro and gain access to curated markets data, trading recommendations, equity analysis, investment ideas, insights from market gurus and much more. Get Moneycontrol PRO for 1 year at price of 3 months. Use code FREEDOM.
| Edited by: Ahona Sengupta
Read full article