HYDERABAD - On Telangana's second formation day, Chief Minister K Chandrashekhar Rao hoisted India's biggest and largest tricolour in Hyderabad. The flag stands tall at 88 metres on the banks of Hussain Sagar Lake in Sanjeevaiah Park. The gigantic flag measures 108 by 72 feet. It is two feet short of being the tallest flag.
The steel pipes used to construct the country's tallest flag post were specially ordered from Kolkata. Due to the huge size of the flag, the flag was unfurled with the help of a motorized mechanism. The flag weighs over 65 kilos. The Telangana government spent close to Rs 3 Crore.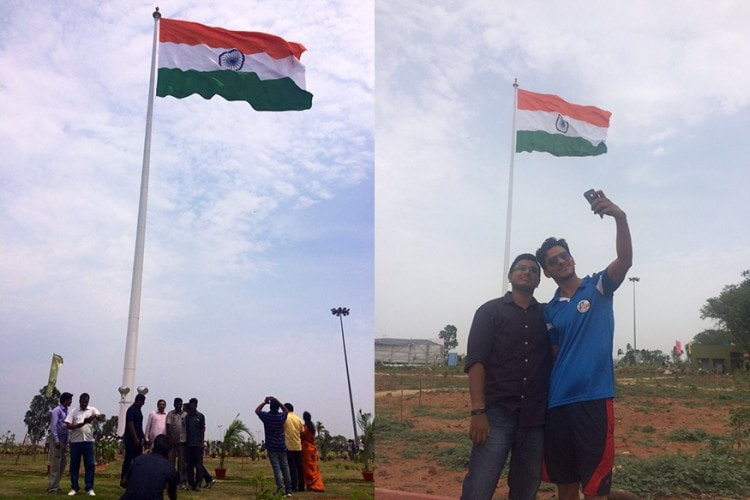 The Chief Minister said the flag will instil nationalism among the citizens and will be symbol of pride. The record height of flag resembles the aim of Telangana to soar high.
As soon the flag was hoisted, people gathered to click pictures and selfies. From policemen to security guards to common citizens everyone wanted to capture the proud moment.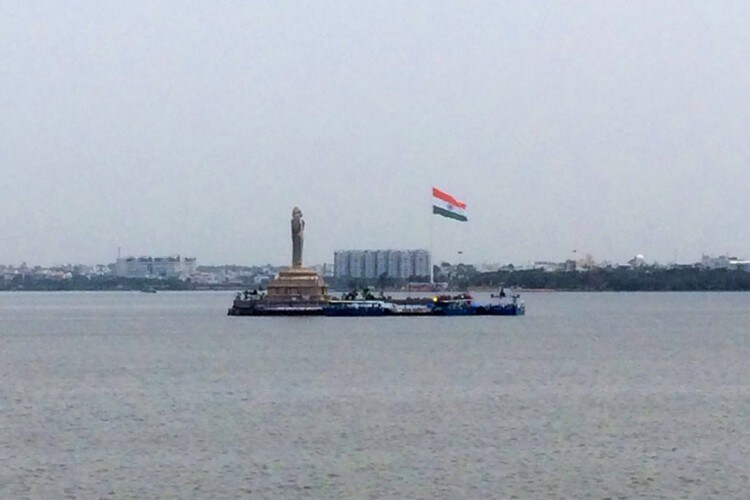 Areeb and Shahzeb specially came in early morning to see the flag. Areeb said it's a proud moment. The city will now be not known just for biryani, but for biggest National flag also. Shazeb said the state has achieved new heights in two years, the it's the best possible way to celebrate. To see the flag gives so much happiness. The huge flag stands is visible from all areas around Hussain Sagar Lake.
Many other cities like, Raipur, Ranchi, Faridabad, Delhi and Lucknow have hoisted gigantic Indian Flag in the past.