On Air with AIB: They come, they tell, we laugh and wonder
Smart, witty, sly and relevant, the pilot episode of 'On Air with AIB' is the best thing to watch on indian television right now.
The much awaited TV debut of India's most popular comedy group AIB is finally on-air, albeit on Youtube. With lot of expectations attached, the show could easily be called the Indian version of John Oliver's 'Last WeekTonight'.
In its first episode, lots of smart humour, wit and funny antics were incorporated to give out a message that hits you at the right places. The most under-rated yet dangerous life of a whistle blower was discussed with 'Why be good' being the tagline throughout the episode. Our favourite online faces discussed previous cases of whistle blowing and the (deadly) treatment that was given to the 'anonymous' whistleblowers by the government of India.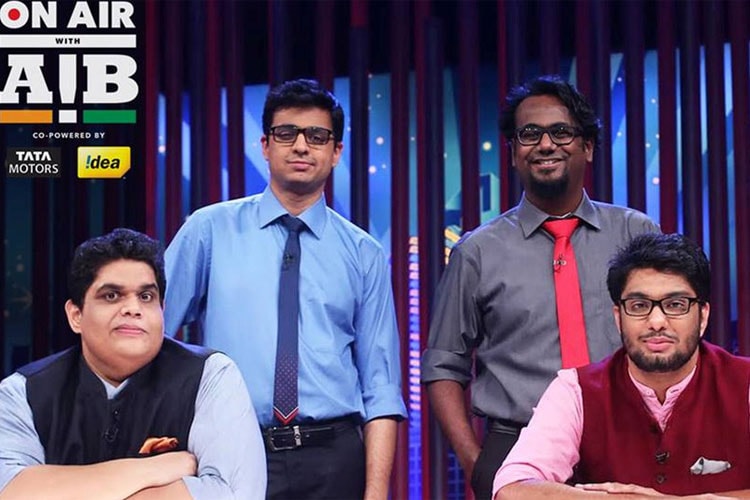 A sly smile appears on the face right from the opening line of the show where Rohan starts off saying, "If you're watching this on Hotstar, it's probably still buffering" - a quick remark on the speed on Internet in India. In Hindi, it's Tanmay Bhatt who takes a dig on the stereotypical notion of comedy shows in India saying "If you're watching this on TV, and wondering why these two men aren't wearing a salwar kameez, Kapil's show on another channel".
The famous four of AIB, Rohan Joshi and Ashish Shakya in the English version and Tanmay Bhatt and Gursimran Khamba in the Hindi Version discussed serious cases like that of Vyapam Scam and Ashok Khemka's multiple transfers, in a way that would make you laugh and think at the same time. Justifying the show's title track 'Tragedy mein comedy', the issues raised were sprinkled with humour.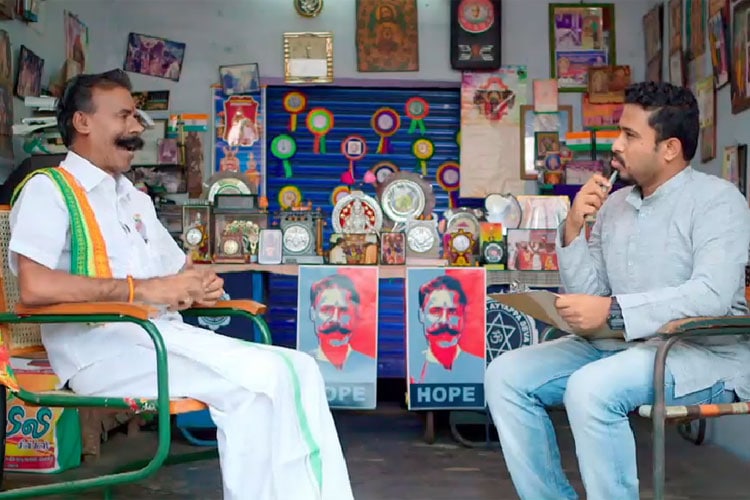 Adding to the funny gig was an interview conducted by Abish Matthew with the Limca Book world record holder of losing the most election ever, Dr K Padmarajan. Another special appearance was made by the 'Bollywood villain' Prakash Raj, endorsing 'Bhaago Grahak Bhaago', asking people to be smart and care for their lives instead of
'discovering the truth' behind things.
Smart, witty, sly and relevant, the pilot episode of 'On Air with AIB' is the best thing to watch on indian television right now, and yes if you live on social media and are well versed with viral content, you might compare it to the recent Vir Das' Potcast series. Overall, it's always good if serious facts come wrapped in funny packages.
Note: The Hindi version has some 'desi tadka' added by Tanmay and Khamba, but the personally speaking, English version seems more effortless and funnier!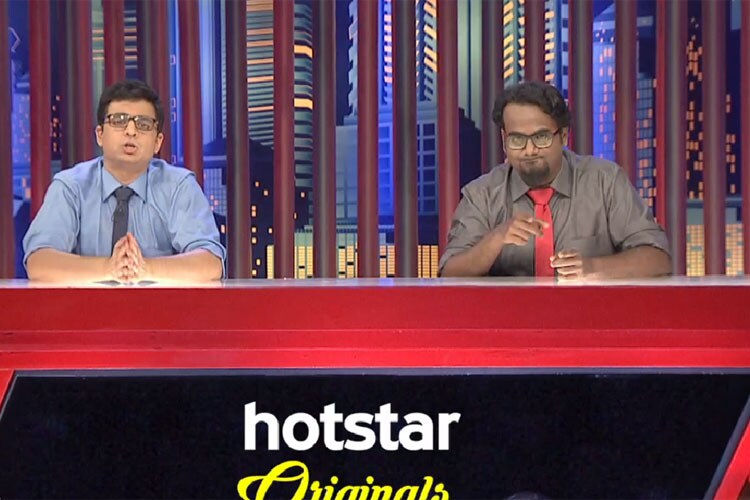 Get the best of News18 delivered to your inbox - subscribe to News18 Daybreak. Follow News18.com on Twitter, Instagram, Facebook, TikTok and on YouTube, and stay in the know with what's happening in the world around you – in real time.
Read full article