On Nauroz, Here's a Dark Reminder-- Parsis Are Facing Near Extinction
From a population of 114,890 in 1941, the Parsi community has dwindled to just 57,264 members as per the 2011 Indian population Census.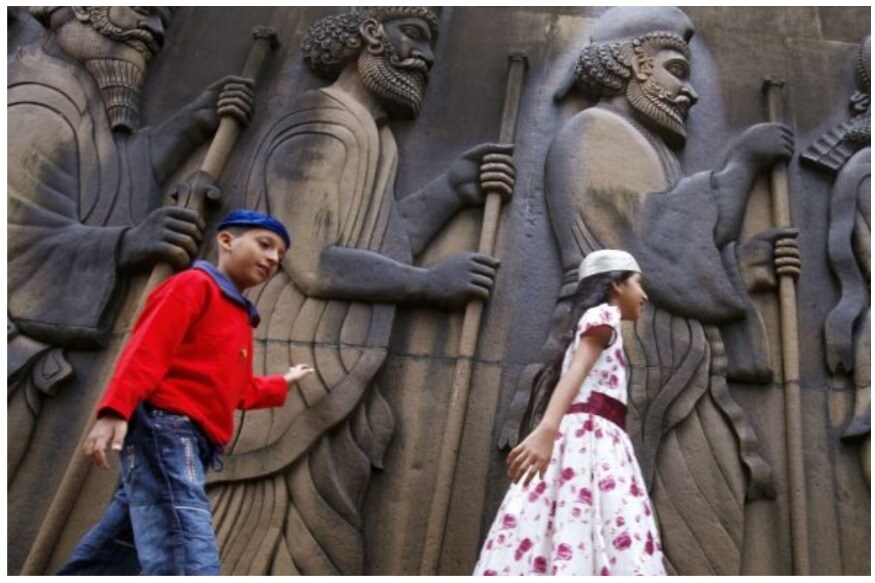 From a population of 114,890 in 1941, the Parsi community has dwindled to just 57,264 members as per the 2011 Indian population Census.
Around the country and the world, Parsis celebrate their New Year or 'Navroz' on August 17 with warmth and gaiety. On this day, members of the community traditionally visit fire temples where they offer prayers. It is a day of friendship and solidarity within this tiny but influential community.
Navroj is also the day when age-old questions, particularly those relating to the dwindling population and inter-marriage issues, come to the fore.
The steady decline of Parsi population has always caused concern within the community. Recent trends indicate that their numbers are falling at an alarming rate and show no signs of improvement.
From a population of 114,890 in 1941, the community has dwindled to 57,264, as per the 2011 Indian population Census.
A 2011 study by the Harvard University found that the reason for this decline is an abysmally low total fertility rate of 0.89 children per couple on an average, in the Parsi community.
According to Veera S Mavavala, a trustee of the Delhi Parsi Anjuman, "This decline can be attributed to Parsi families choosing to have fewer children, and late or no marriage amongst community members". Emphasising on the point, Mavalala says that if the falling birth rates are any indication, in the next 30 years, there will be no Parsis left in the country's capital, Delhi.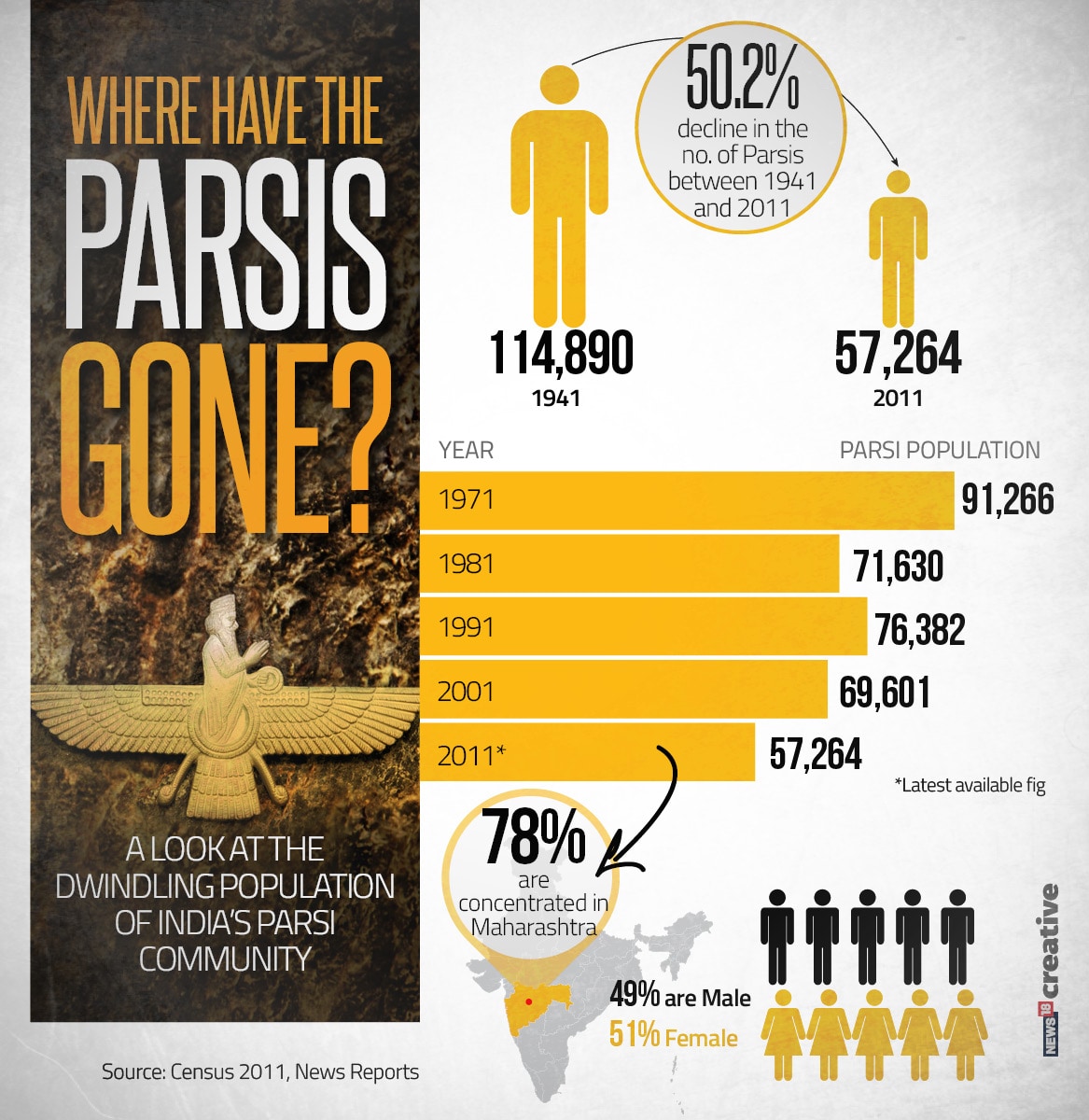 Nonetheless, she has not given up hope. "We hold sessions for children aged between 4-14 that teach them about Parsi values and culture. What is heartening to see is that even non-Parsi mothers are absorbing this culture through their children."
The community itself is deeply divided on the subject of declining birth rates and steps needed to boost its population. Certain orthodox groups believe that young Parsis ought to marry within the community and breed more children.
Opposed to them are the reformers, who are open to inter-marriage, adoption and even conversion. Mavala for one is convinced that mixed marriages were essential for the community's survival. "The Delhi Parsi Anjuman welcomes inter-faith couples and their children into our places of worship and events. By not doing so, we will be losing out on our future generation," she explains.
Dr Shernaz Cama, Director, UNESCO Parzor and an active campaigner for preserving the Parsi culture, says that active measures are being taken by members of the community and her organization to keep their traditions and culture alive. "We have started a Jiyo Parsi Scheme under the aegis of the Ministry of Minority Affairs that provides medical intervention and fertility treatment for Parsi couples along with counseling measures, if required," she states.
Cama, however, rubbishes the theory of inter-marriage as a reason for the rapid decline and calls it an 'easy excuse' dished out by certain people. "We are demographically the most rapidly ageing community. The need of the hour is to generate awareness around the cause of vanishing Parsi culture and heritage. The community itself has to take an active stand not to let the heritage die," she asserts.
The UNESCO Parzor foundation works hard to keep the traditional Parsi flame alive by holding cultural events, making films and undertaking research work in the field. To her surprise, however, most researchers turned out to be non-Parsis themselves.
Inter-community polemics apart, there is little doubt that Parsis, who are feared to be nearing extinction, need protection and special recognition of their rights, heritage, culture and traditions.
It becomes doubly important when the community's contribution to Indian national life is taken into account: from the father of Indian industry Jamshedji Tata to freedom fighters like Bhikaji Cama and Dadabhai Naoroji, nuclear scientist Homi J Bhabha, legal dignitaries like Soli Sorabjee and Fali S Nariman, actor Boman Irani and former Air Chief Marshal Fali Major, to name just a few, have come from this faith.
Parsis are a member of the very small surviving Zoroastrian community based in the Indian sub-continent. Direct descendants of Persian Zoroastrians who immigrated to the sub-continent roughly 1000 years ago to escape religious persecution after Islamic conquest of their land, they first arrived in Gujarat and have since then successfully merged into the fabric of the country.
Get the best of News18 delivered to your inbox - subscribe to News18 Daybreak. Follow News18.com on Twitter, Instagram, Facebook, Telegram, TikTok and on YouTube, and stay in the know with what's happening in the world around you – in real time.
Read full article