Our Favourite English Professor Mr. Tharoor is Back with Fresh Lessons on Twitter
If you know what he means, you can pat your back alright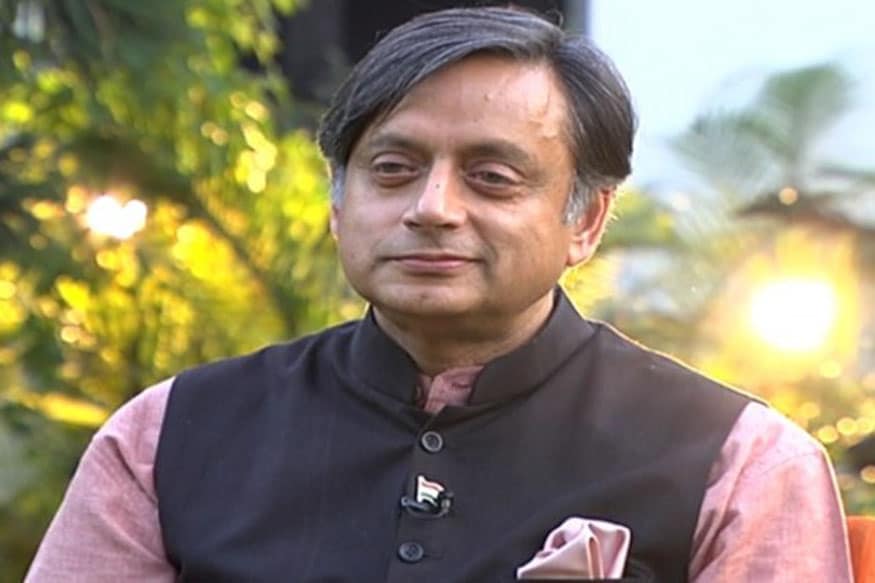 File photo of Congress MP Shashi Tharoor.
Shashi Tharoor's extravagant, and rather palatial arsenal of English words needs no introduction.
Then and again (and now again), this Congress MP's tweets have garnered him praise and definitely a great degree of awe from his followers who just can't stop fawning his English prowess.
So, now that after a momentary hiatus Tharoor has returned to the Twitterverse with fresh English lessons (knowingly or unknowingly) for everyone, his fans have once again erupted into a stream of praises and excitement.
Tharoor recently tweeted a small poem that rhymes with the word 'prurient' on being challenged by a "mischievous friend"
A mischievous friend (to whom I was complaining about the voyeurism of our media) challenged me to find a rhyme for the word "prurient". So I did:

Our media is often prurient, 
Around money some are esurient;
Many are visibly parturient,
When birthing their inner scripturient.

— Shashi Tharoor (@ShashiTharoor) July 2, 2018
OF COURSE everyone went crazy after this.
most important tweet to begin with:
In case anyone is wondering. pic.twitter.com/p2dzgUYAng

— Rahul Raj (Akhi) (@TheRahul_Raj) July 2, 2018
A mischievous friend (to whom I was complaining about the sunanda puskar case) challenged me to find a rhyme for the word "Jail". So I did:

Shashi tharoor will go to Jail
He will not get any bail
He is just big congee whale
Hail Hail Hail Hail@ShashiTharoor 😉

— Neha Pandey (@NamoNeha) July 2, 2018
A mischievous friend challenged me to write a rhyme on a murder

A murder so ingenious,
Left the country incredulous,
One man @Swamy39
who was always rebellious,
Stuck to his guns & left the murderer speechless,
Dragged him to Court rendering all his protestations specious.

— Rosy (@rose_k01) July 2, 2018
Your tweets cause empoisonnement, they make you eminent.
And now I'm confident, I must be acquiescent.
Your vocab is magniloquent, I'm happy being impercipient.

— Anjali Khurana (@AnjaliKhurana1) July 2, 2018
Tum bhi fan nikle bharpoor, har taraf bas ek hi charcha -tharoor tharoor tharoor

— Anjali Khurana (@AnjaliKhurana1) July 2, 2018
July 2, 2018
Lemme grab my thesaurus.... Ooohh apology, not thesaurus, THAROORasurus..

— Gaurav Mishra | गौrav MISHरा™ 🇮🇳 (@OfficialGaurab) July 2, 2018
Sir, couldn't find some of the words even in Oxford Dictionary 😠

— Kaushik Baruah (@i_k_b) July 3, 2018
Read full article
Countdown To
Elections Results
To Assembly Elections 2018 Results