Pakistan Celebrates PTI Victory With Special Imran Khan Cake
Warda Zahid bakes special figurine cakes in Karachi.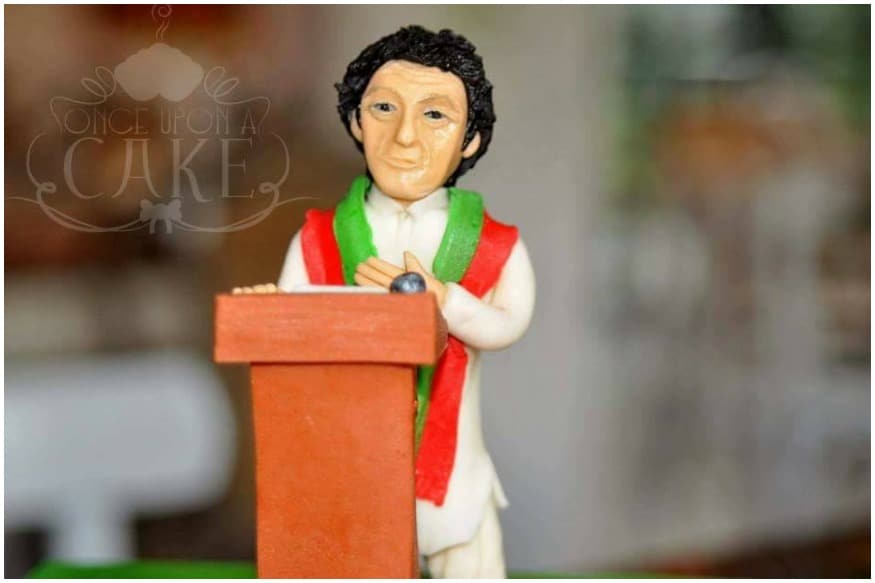 Warda Zahid bakes special figurine cakes in Karachi.
Warda Zahid, a 22-year-old baker, has risen to sudden fame after Pakistan Tehreek-e-Insaf's victory in the Pakistan Elections 2018.
The reason? Zahid bakes made-to-order Imran Khan cakes!
After PTI emerged as the single largest party in the elections, Pakistan showered its support and love on party chief and former cricketer Iran Khan. Even as Khan is set to swear in as the PM on August 11, it seems the country has already started celebrating, as is evident by this Imran Khan cake that has gone viral in Pakistani social media.
The cake, made in Zahid's 'Once Upon A Cake' bakery in Karachi, weighs 4 kgs and is topped with a white-kurta-clad, edible figure of Khan himself wearing a sash of PTI's signature colours green and red around his neck. The figure seems to be in the middle of an address.
According to the young baker, the cake was made to cater to an order last year. But ever since it went viral on social media, many people have been calling her bakery in Karachi to order more of the eponymous cakes, Indianexpress.com reported.
Zahid also said that she will bake another Imran Khan cake before the oath ceremony. This time, the PM will be wearing a sherwani to fit his new position.
Zahid's bakery makes cakes for several occasions including the weddings, birthday parties, military promotions, and anniversaries.
Recently, another cake went viral in Pakistan after the arrest of former PM Nawaz Shariff in July. Made by freelance cake artist Khadija Ammad, the cake had the former PM, who was sentenced for ten years in a corruption case, standing behind bars with the words 'Gone' written in icing.
Read full article