News18
»
News
»
Buzz
»
Pankaj Tripathi Uses Cricket Analogy to Explain Why He Prefers Only 'Short' Roles. We're Bowled.
2-MIN READ
Pankaj Tripathi Uses Cricket Analogy to Explain Why He Prefers Only 'Short' Roles. We're Bowled.
Pankaj Tripathi is a national treasure.
Last Updated: September 27, 2018, 10:37 IST
FOLLOW US ON:
From his brief uncredited appearance with Vijay Raaz in the famous 'kauwa biryani' scene in Run to playing Rudra in Stree, Pankaj Tripathi has come a long way.
Apart from his ruthless act as Sultan Qureshi in Gangs of Wasseypur 1 and 2, Tripathi is often seen portraying short roles and sharing lesser time on the big screen. Remember his 2 scene-role as Satya ji in Masaan?
But the actor isn't complaining. In fact, the roles Tripathi puts his art into, do not happen by chance, but choice.
Opening up in a candid interview with film critic Anupama Chopra, Tripathi narrates why he chose to turn down the meaty role of Vidyadhar Pathak played by Sanjay Mishra in Masaan.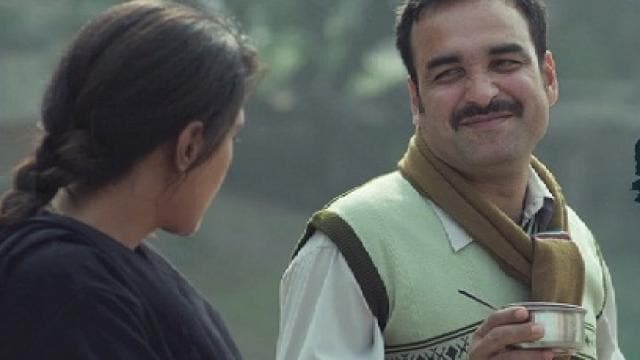 Anupama Chopra: Ek script padh ke, actor jo footage kam wala role kaise choose karta hai?
(How does an actor choose a shorter role after reading the script?)
Pankaj Tripathi: Mujhe na aksar lagta hai ki yaar, match mein maza tabhi ho jab ek ball pe 6 run banane ho. Aakhri ball hai. Toh mujhe hamesha se chote kirdaar bada attract karta hai. Ki yaar ismein possibility kam hai. Lekin mujhe pata hai main ismein bhi kuch kar lunga.
(What I feel is, the match gets interesting only when you have to hit a six on the last ball. That's why these small roles attract me more. The possibility in such roles is limited but I know that I will do a good job of it.)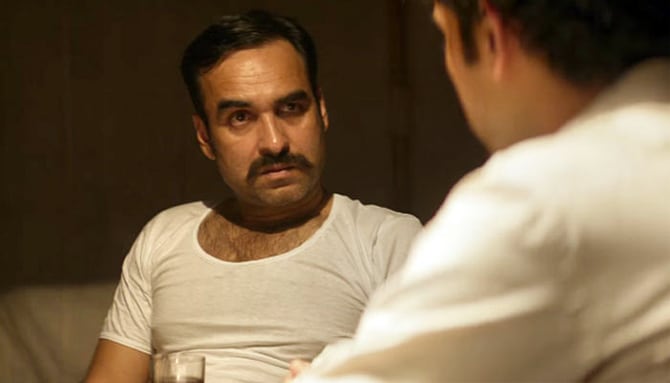 Before asking her next question, Chopra gives an example of veteran actor and comedian Mehmood and says, back in the day, actors didn't want to share the screen with him because he was immensely successful and pretty much stole the show away from them.
Anupama Chopra: Yeh kabhi aapke saath hua hai ki log ab thoda sa katra rahe hain ki aap itne scene stealer bann gaye hain?
(Has it ever happened that people avoid you because you have become such a scene stealer?)
Pankaj Tripathi: Nahi nahi. Mujhe jis din pata chalega ki katra rahe hain main turant average acting karne lagunga. Dukaan bhi toh chalani hai na? Jab behetareen abhinay se lage ki dhandhe pe asar ho raha hai toh thoda average kar lo.
(No, no. The day I find out that people are avoiding me, I'll start doing average acting. I've to run this business also, no? When I realise that my business is getting affected because of good acting, I'll start being mediocre.)
Another easter egg from the interview when Chopra asks Tripathi how he manages without an entourage, a manager or social media and the Newton actor innocently says, "Dekhiye, aisa hai, akele aaye the, akele hi jaana hai. (See, the thing is, I had come alone and I'll go alone.)"
Of course, there's a lot more that Tripathi reveals in the must-watch Film Companion interview.
You can catch it here:
And, in case, you wanted to see his debut scene in Run, scroll to 7:07 below:
Next Story