GET Stock

Quotes


People Don't Like Matt LeBlanc's Inappropriate Comment About Daenerys
No Joey. No.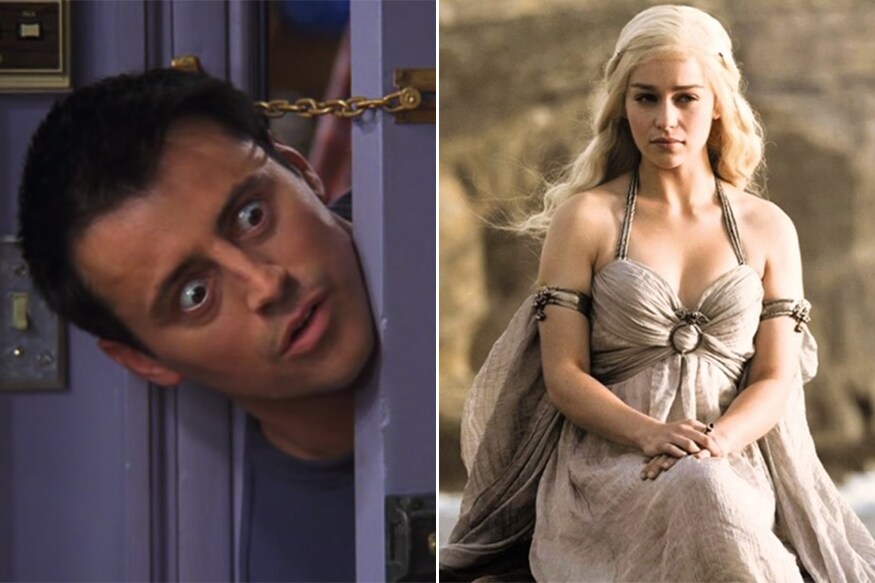 Image source: YouTube
Matt LeBlanc, most famous for his character Joey from the American sitcom Friend, seems to have been channeling him at the Emmys' Red Carpet. Everyone knows that Joey, apart from not sharing his food ever, is kind of sexist, is a womanizer and is definitely not the sharpest tool in the box.
LeBlanc, when asked if he watched Game of Thrones at the Red Carpet, said "Yeah, I saw the first season, and I kind of fell out of touch with it. I guess that's when she (Emilia Clarke) started getting naked, so I need to catch up".
Matt LeBlanc gets creepy. #Emmys2016 pic.twitter.com/Bum4QoQyr0

— Nicole Dellert (@nic_heartsburgs) September 19, 2016
LeBlanc's comment, directed towards Emilia Clarke who plays the role of Daenerys Targaryen, was not taken too kindly by the internet who wasted no time in making it abundantly clear that not only was his comment inappropriate at best, he saying that also made him look like a complete creep.
Of course one cannot deny that Game of Thrones has a lot of nudity in it. One can't also deny that it is one of the reasons for its popularity. But LeBlanc's comment about Daenerys Targaryen is not amusing when you consider that she is one of the strongest female characters in the show and reducing her to a few nude scenes is just not right.
What the hell happened with #MattLeBlanc on the 2016 #Emmys red carpet? https://t.co/s0ku4oJlyL pic.twitter.com/toJf9ernnu

— SheKnows (@SheKnows) September 19, 2016
Every woman ever after #MattLeBlanc said he only wants to watch #GOT cause Emilia Clarke gets naked 😒 #Emmys pic.twitter.com/bW8DWDAolU

— Kelli Boyle (@kellixboyle) September 18, 2016
Awwwwkward #MattLeBlanc . You could blame it on being in character as Joey, but then #EmiliaClarke would probably send dragons on you.

— Chloe Ewer (@LaVieTheatre) September 19, 2016
#Emmys  disrespectful with the whole Matt Leblanc thing like why? 💜 you Emilia Clarke way to hold such grace&smiles. E News that was a fail.

— Sammi May (@SLittleSecrets) September 18, 2016
Matt LeBlanc telling Emilia Clark he should start watching second season of GOT cause she starts getting naked is too much. Creep.

— Fernanda Chaves (@fernandruska1) September 18, 2016
Matt Leblanc sounded like a douchebag talking about missing Emilia Clarke nude scenes. Emilia handled it like a PRI on #ERedcarpet

— RonMwangaguhung (@RonMwangaguhung) September 18, 2016
Matt LeBlanc telling Emilia Clarke he should continue watching GoT because "she gets naked" gets 10/10 creep factor from us. #Emmys

— Upworthy (@Upworthy) September 18, 2016
WHen Matt LeBlanc says he'll start watching #GoT because Emilia Clarke gets naked, in front of Emilia Clarke. #Emmys pic.twitter.com/Gw0m6gs0hB

— Hanna Flint (@HannaFlint) September 18, 2016
Matt LeBlanc, getting his "creepy middle aged man" moment. #Emmys

— Tom + Lorenzo® (@tomandlorenzo) September 18, 2016
No Joey. No.
Also Watch
Read full article