Photo of Ravi Shastri's Doppleganger is 'Exactly What the Doctor Ordered' Today
I get the feeling that this will be really close, Ravi!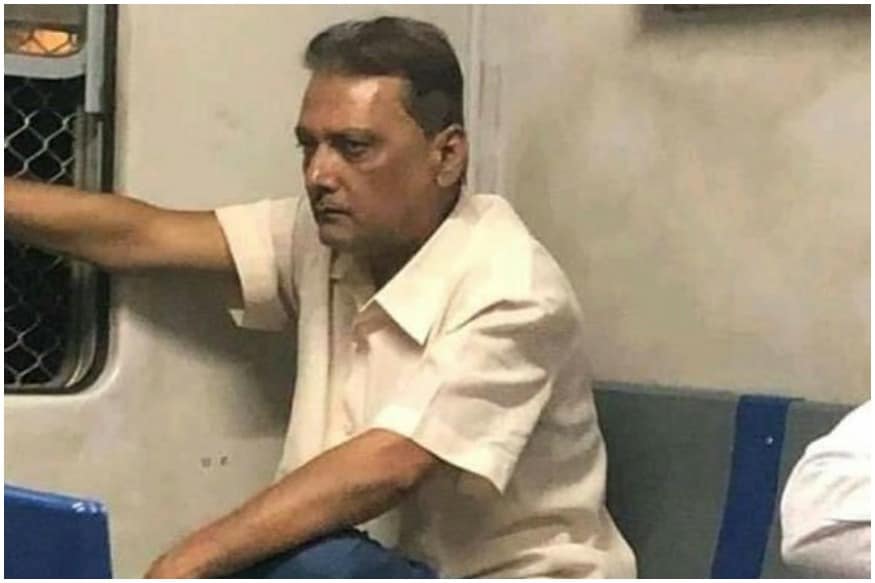 I get the feeling that this will be really close, Ravi!
Having a dull day? Take a look at the photo of a man on a suburban Mumbai local that has been all over the internet recently. Who do you think is in the photo?
If you think the man oddly resembles the current head coach of the Indian national team, Ravi Shastri, then you are wrong. That man is not Shastri. However, to soften the blow, you are not the only one to have made this mistake. The photograph is of an ordinary train passenger who just happened to look a lot like Shastri.
Social media has been going  nuts over the image of this man, who people are now referring to as Shastri's doppelganger. Despite the anonymity of the man, social media could not help amusing itself at the expense of Shastri.
When Ravi Shastri forgot to bring Daru in a train journey. pic.twitter.com/mr6TyvdSkw

— Old Monk (@Aadimanaw) November 4, 2018
Ravi shastri if rohit becomes permanent captain 😂😂😂#MakeRohitIndianCaptain pic.twitter.com/iKP5WOjCJL

— R E B E L (@Gadhvilaxman) November 4, 2018
Ravi Shastri before Worldcup2019 Ravi Shastri after Worldcup2019. pic.twitter.com/cq0K4pwf7W — 🐿 (@theesmaarkhan) November 4, 2018
The tall stature of a man can only be judged by the fact how grounded he is.

Here is Ravi Shastri Ji, travelling in Mumbai local train.

Still you doubt his character.

😁😀#IndvWI #HappyBirthdayVirat #happydhanteras pic.twitter.com/sB0J8Dkscf

— Baklol Bhoora (@BaklolBhoora) November 5, 2018
When Virat Kohli forgot to invite Ravi Shastri in Drinks Party#HappyBirthdayVirat 🎂🎁 pic.twitter.com/FLEsRU7ajC — Tamma Tamma Loge (@Gujju_CA) November 5, 2018
When Rohit sharma hit 150+,200+ in one day and everyone gives all credit to Rohit Sharma's wife.. Ravi shastri be like:#INDvWI#RohitSharma pic.twitter.com/mXXAEJDr5f — Harsh Gupta (@harsh_0512) November 5, 2018
When you get a window seat but later realize that you got a wrong Mumbai Local. pic.twitter.com/ww7i3OjeJO

— Thain Thain Chikna (@Madan_Chikna) November 4, 2018
When BCCI refuse to pay your travel allowances pic.twitter.com/MdgZl71925

— DJ 🎧 (@djaywalebabu) November 4, 2018
Get the best of News18 delivered to your inbox - subscribe to News18 Daybreak. Follow News18.com on Twitter, Instagram, Facebook, Telegram, TikTok and on YouTube, and stay in the know with what's happening in the world around you – in real time.
Read full article