GET Stock

Quotes


Photos: Cars and houses as Diwali bonus, 3D firecrackers and 108-feet tall lanterns: 12 people who clearly love Diwali a little too much
Did you know there was a record-breaking 108-feet tall lantern in Nashik to celebrate Diwali?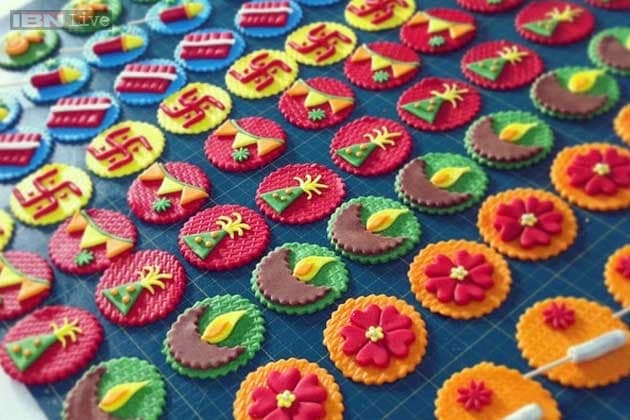 Did you know there was a record-breaking 108-feet tall lantern in Nashik to celebrate Diwali?
The festival of Diwali brightens you up like no other. Every Indian house is lit up, there are countless boxes of sweets on your table and houses are spic and span on this auspicious day that marks the onset of the winter season in India. While diyas and decorations adorn every house, there are a few people who clearly love Diwali a little too much. From baking Diwali special muffins to organising lavish card parties, sparkling wine to intricate nail art, these people declared their love for Diwali on Instagram. These 12 photos of Indians celebrating Diwali will set the mood for a huge celebration tonight. 1. It is one thing to buy firecrackers to celebrate Diwali, but we all know that one neighbour who will get the '10000 ki ladi' to be heard on Diwali.
I think other crackers are ok but this 1000, 5000, 10000 ladi creates the most mess. This diwali, say no to Ladi. pic.twitter.com/oI9Zp7fUXu

- Gautam Trivedi (@Gotham3) October 19, 2014
2. A group created this huge Rangoli that covers an entire playground. Courtesy: Pinterest
3. The Surat based diamond baron who gifted his employees cars, diamond jewellery and houses as Diwali bonus for meeting targets.
4. 3D firecrackers. You won't believe it but there are people who are investing in next generation firecrackers based on pyro technique. These firecrackers are making a debut in India this year and come with a 3D glass for viewing. They are selling like hot cakes!
5. Anxiously waiting to play 'teen patti' with friends and family on Diwali? Why not bake muffins that look like playing cards to invite them over!
6. These artists who painted the largest 3D Diwali painting in Delhi/NCR in Shipra Mall, Ghaziabad! 7. The ones who have stocked up for Diwali already.
Read full article