News18
»
News
»
Buzz
»
Photos: This person's creative drawings of a man and a dog around a clump of marijuana have given the Internet quite a high
1-MIN READ
Photos: This person's creative drawings of a man and a dog around a clump of marijuana have given the Internet quite a high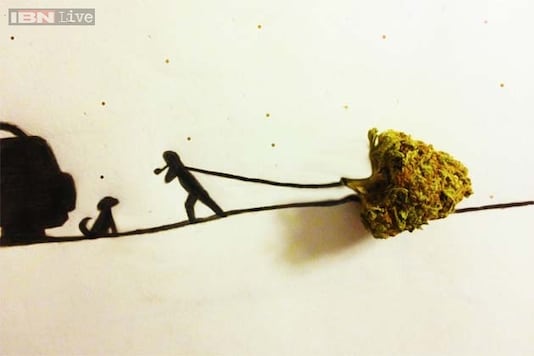 These creative drawings around a clump of marijuana are actually quite cool.
Last Updated: September 06, 2014, 11:13 IST
FOLLOW US ON:
A bunch of hand drawings uploaded by Imgur user 'pantrypervert' has the site buzzing, no pun intended. The nine images have a clump of marijuana as the central theme with images of a man and a dog placed creatively to portray every day situations and activities. Take a look.
####
Next Story