In case you haven't noticed it, the 23-year old rapper and singer Post Malone has a lot of tattoos.
Austin Richard Post, or popularly known as Post Malone, recently made his appearance on NBC's The Tonight Show Starring Jimmy Fallon where he revealed a 10-second snippet from his new song -- 'Sunflower' which will be a part of Marvel's upcoming animated film Spider-Man: Into the Spider-Verse.
The interview was everything but about his new song. Malone, dressed in the most Malone suit, talked about learning guitar, the first tattoo he got and the story behind his not-so-usual stage name.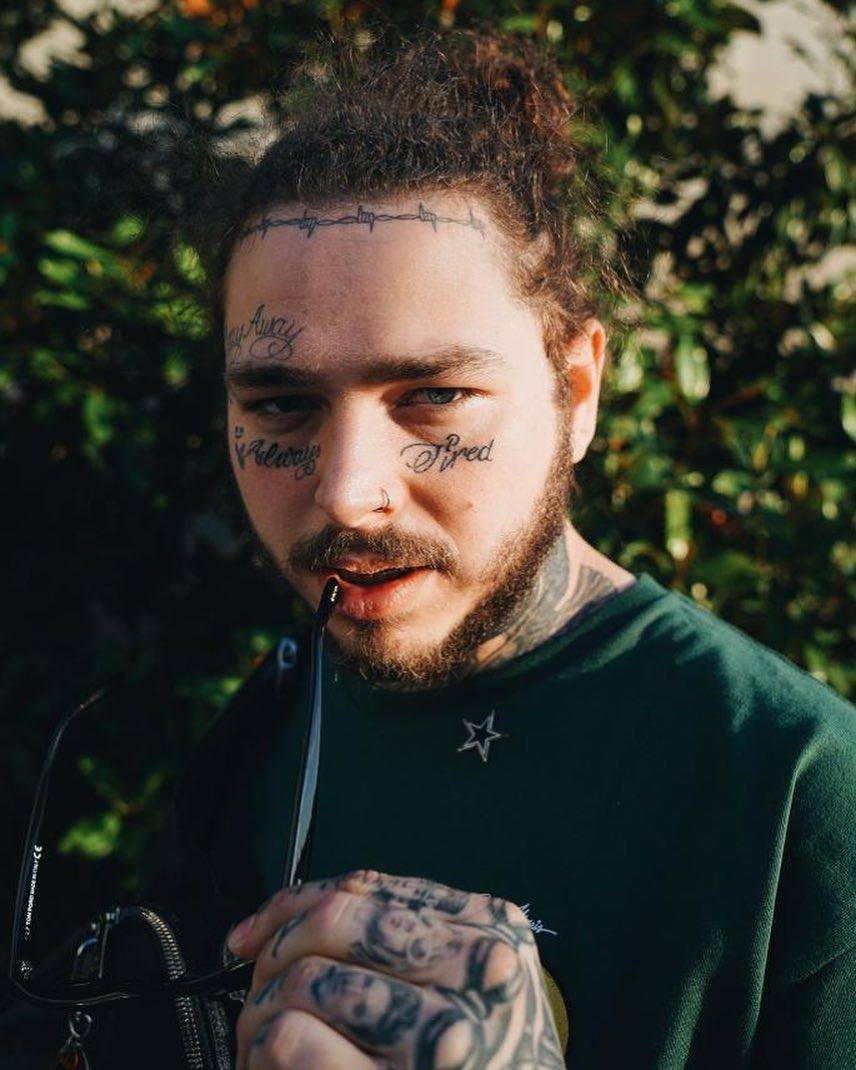 (Post Malone / Facebook)

A quick glance at his recent photo and it may surprise you but - Malone was actually scared of getting inked.
"I was always so scared to get one and then I got one. We were working on "Stoney" (album) and we had a tattoo artist come through and I thought: you know what? Justin Bieber's got some tats, and I love you, but I know I'm way tougher than you," the rapper revealed to Jimmy Fallon.
His revelation was met with the nicest reactions from his fans on social media who defended their star's look. "Hey may be covered in tattoos but the boy still got manners and respect for his elders which these days is very rare .....I think he looks very cute."
"Yes, at first the facial tattoos threw me( and let me just say, I have nothing against tattoos!). I watched the interview and what a talented and all around nice guy he is. I wish him all the best," read a few comments on Facebook.
Fun fact: Malone chose a Playboy bunny for his first tattoo on his arm.
But then a couple of days later, disaster struck. "We (Malone and Bieber) played basketball about two days later and Justin knocked the whole thing off and it was just blood dripping down my hand," the rapper said.
Austin Richard Post also shared why he is called Post Malone now.
"I was like 14, and I had started getting into producing and rapping and singing over my own stuff. And I needed a name, you know, for my mixtape," he told Fallon. "So I ran through a random rap name generator and now I'm stuck with it."
There's much more Malone talks about in the Fallon interview. You can check the Post here: