Pran Kumar Sharma (1938-2014): The unofficial Google doodle
Pran Kumar Sharma's succumbed to cancer on August 6 and Chacha Chaudhary was his most endearing creation.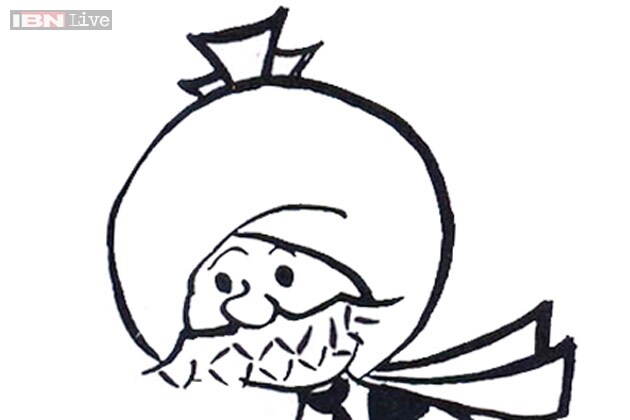 Pran Kumar Sharma's succumbed to cancer on August 6 and Chacha Chaudhary was his most endearing creation.
Chacha Chaudhury, the man with a mind faster than a computer. I sometimes wondered which computer? One from 1971 when Pran Kumar Sharma's most famous creation was first published (the $750 8-bit Kenbak-1 from 1971 had a mere 256 bytes of memory)? Or did Chacha Chaudhary's brain continuously upgrade in tune with Moore's Law?Must disclose that, unlike many who grew up with me, I was never a Chacha Chaudhary fan and not even of the other popular characters Pran created. But as a colleague points out, Pran was to Indian comics, what Chetan Bhagat is to the Indian English novel. Their contributions, even if some are critical of them, should not be undervalued.Came to know of Pran's death early this morning via a Facebook post and the Diamond Comics pages flipped before my eyes and the image that stayed behind was that of the turbaned elderly gent with a smile hidden behind his grey moustache. This unofficial Google doodle is my tribute to Pran, who has left lasting memories that were first etched when we were just learning to read.These unofficial Google doodles are how I imagine (and am able to create) the ones Google is unlikely to. Google usually celebrates anniversaries, festivals and not current news events but unofficial Google doodles have no such reservations. Below is a selection of some of the doodles I created in the past, the rest you can find here.Creation of Telangana (June 2, 2014)
The end of the Hindustan Ambassador (May 31, 2014)
Sholay 3D (January 3, 2014)
Pran Krishan Sikand's death (July 12, 2013)
Raja Harishchandra: 100 years of Indian cinema (May 3, 2013) - A collage made of stills from the movie
Maha Kumbh and Makar Sankranti (January 14, 2013)
Norman Woodland bar code (December 14, 2012)
Yash Chopra's death (October 21, 2012)
Manmohan Singh's 80th birthday (September 26, 2012)
President Pranab (July 23, 2012)
Rongali Bihu (April 13, 2012)
April Fool's Day (April 1, 2012)
Sachin Tendulkar's 100th hundred (March 16, 2012)
Holi (March 8, 2012) - Google didn't have a Holi doodle that year
Aishwarya Rai Bachchan's pregnancy announcement (June 22, 2011)
####
Get the best of News18 delivered to your inbox - subscribe to News18 Daybreak. Follow News18.com on Twitter, Instagram, Facebook, Telegram, TikTok and on YouTube, and stay in the know with what's happening in the world around you – in real time.
Read full article