Prince William Asked Japanese Children if They Had a Lot of 'Chinese Food'
Royal embarrassed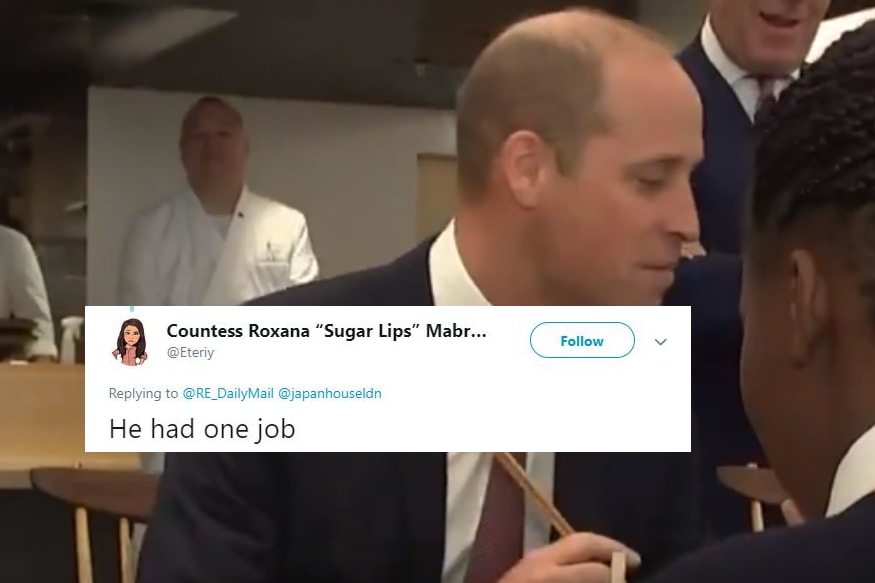 Royal embarrassed
While we've all had that moment when we've muddled one thing for another and said it out loud, we try to bury it as just another embarrassing moment at the back of our mind.
Prince William had a similar slip-of-tongue moment recently. Except it appears that it may have been more than just a casual slip. And considering his royal status, distinctly harder to bury.
Attending an inauguration event for a Japanese cultural centre, The Duke of Cambridge asked Japanese schoolchildren learning chopstick skills if they had eaten "much Chinese food".
While he realized his mistake and corrected himself, saying "Sorry, I mean Japanese food," it seems like an unsavory slip to make at an event for the promotion of a different culture.



Prince William was in great form at the opening of @japanhouseldn - charming & engaging. But even a royal diplomat can make the odd bloop. Such as asking local schoolchildren at the event to highlight Japanese culture if they had eaten much Chinese food! He quickly recovered tho! pic.twitter.com/72swlvNbk0


— Rebecca English (@RE_DailyMail) September 13, 2018
One person on Twitter tried to explain how we all have these slip-of-tongue moments.

I don't care if he made blooper. He was trying to make polite conversation . You think it's easy?

— sunny (@pdrivbamboo929) September 13, 2018

But Twitter was not pleased, and thought this was more than just the one casual slip we all have had.



"The odd bloop". This man's only responsibility is to show up at events that his staff organize for him and know his audience. He's just bad at his job.


— TorontoKate (@TorontoKateD) September 13, 2018

Never do such a mistake if you are hanging out with Chinese or Japanese people. I don't think there is a worst insult to them: Prince William mixes up Japan and China in latest royal gaffe https://t.co/PPcypeJSaN

— myactivebrain (@myactivebrain) September 14, 2018

Recently, British Secretary of State for Foreign Affairs, Jeremy Hunt, also had a very similar gaffe where he told a room
full of Chinese people that his Chinese wife was 'Japanese.'
Read full article
Countdown To
Elections Results
To Assembly Elections 2018 Results