PT Usha | Flying Hima Gave Fitting Reply to Those Who Asked Me if Indians Can Run. Now Our Turn to Help Her Win Olympic Gold
'Wow, you are from India? How did you manage to get here? Are you any good?'
PT Usha with Hima Das (left) and Jisna Mathew in Tampere Finland | Source: P T Usha
PT Usha, often called the "queen of Indian track and field", and sometimes even the 'Payyoli Express', had garnered 13 golds at ATF meets during her career. As Hima Das made a new record, the former athlete tells Rakhi Bose the problem with our country's sports culture.
Watching Hima fly through the race and win gold in Finland was one of the most unbelievable moments of my life. I remember the 1980s when Indian athletes would participate in global sporting events. Athletes from other countries would constantly ridicule them. I myself have been teased and laughed at during the warm-up, or when we gathered at the athletes arena bases. The Americans, English and Russian players were particularly nasty.
"Wow, you are from India? How did you manage to get here? Are you any good?" All I could do was maintain my composure and calmly reply that yes, I was from India.
These question mongers got a fitting reply with more of us dominating in these events. First Anju, then Neeraj, and now Hima. It was truly remarkable to watch her, an Indian at the podium, that too in a track event. The race was astonishing. I was in the stadium and I watched the wonderful feat with my own eyes.
The victory however, takes me back to my own time. Back then athletes had no sponsorship. If one wanted to become a successful athlete, they had to rely on their own talent, cleverness, will and money. We had no coaches to accompany us, or physiotherapists or masseurs. There were no doctors, in fact. We weren't given proper conveyance, supplements or even rest.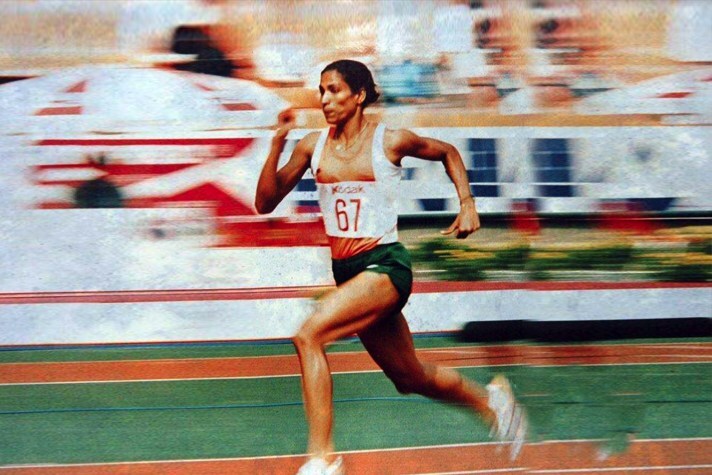 After the 90s, things changed a lot. Thanks to the concerted efforts by the management of the Athletic Federation of India (AFI), especially those of Lalith Bhanot, Valson and Adile Sumariwala. These people were themselves from the field of athletics which helped them understand the pain and agony of the athlete.
However, even after making things free of cost for athletes now, the present crop is faring no better. In fact, truth be told, the performance of current generation athletes continues to pale upon comparison with the performance of athletes from my generation.
People often wonder why Indian athletes fail to perform at global events, why they don't win more at the Olympics. It's because in India athletes still lack proper, systematic and scientific nurturing as in the west. Just making routine announcement of help is not enough. People need to actually invest in athletes' well being, medical care, training, accommodation and other facilities.

I have been a part of the Indian athletic community for over 40 years now and I speak with some authority when I say that we have heard such proclamations of help in the past and it's time athletes reject it and demand real follow-up.

Why can't our government or banks or even corporates provide monthly salaries to athletes like Hima Das, Neeraj Chopra and Jisna Mathew? Economic security is something every poor athletes would gain from. If they don't have to worry about feeding their family, they can concentrate better at practice.
But Indians have been kanjoos (stingy) with us. They have never given us enough when we need it the most. No one actually helps an athlete win a medal before the medal has already been won. And I think that needs to change.

State governments and the central sports ministry, along with AFI and SAI, should come together to lift the poor athletes of India out of their plight. We need to initiate systems and programs to provide athletes like Hima with good accommodation, nutrition and recovering facilities.

But most importantly, we need to ensure that these athletes have enough exposure and access to participate in global sporting events. So few of us are able to get to that level, as I was unkindly pointed out by my rivals in my heydays. You want to see Indians win more medals? Send them to more global events and then just watch.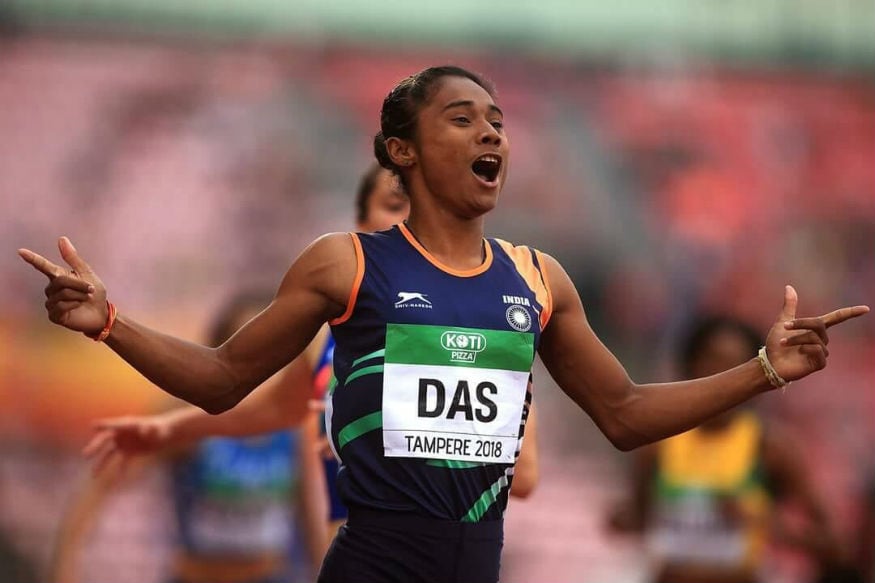 (Image: PT Usha/Twitter)

Hima will be celebrated now that she has won gold at IAAF, and there is already talk about the Olympics. And I am 100 percent sure that she has the potential to win gold at 2020 or 2024 Olympics. In fact, we can expect medals from Hima Das, Neeraj Chopra, Jisna Mathew and some other athletes. But only if they are given the proper care and guidance.

They need to be provided with whatever they need and even want without hesitation. We can't make athletes jump through hoops every time they need something from authorities. The system of sports administration currently requires them to do exactly that. Things need to be made easier for athletes-- it just wouldn't do without support from all sectors – state, central and specialized bodies, as well as each and every Indian citizen.

In turn, athletes also bear certain responsibilities. They need to ensure that they train hard with discipline and not try to take a shortcut or cut corners. Timely monitoring of athletes is therefore very important.

To Hima, I would like to say that though you have the best coach and several advisors, and you will soon have many offers. But always remember, nothing replaces hard work, and all else will simply follow. Congratulations for the great achievement which truly is remarkable and all the best for the future.

Today, India is proud of Hima Das. But before burdening her with the weight of expectations, let's ensure that we give her and athletes like her the love, respect and attention they need and deserve so that they too can be proud of their country.

(As told to Rakhi Bose)
Read full article