Rahul Gandhi Wasn't Fibbing About His Black Belt In Aikido. Here's Proof.
At a business event, Rahul Gandhi had claimed that he was a black belt in Aikido - Japanese martial art - after Vijender Singh questioned that politicians rarely promoted or participated in sports.
Photo credits: @bharad / Twitter
Congress Vice President Rahul Gandhi seems to have found his mojo and has been tweeting out gems on issues like GST, demonetisation, and Aadhaar.
But it is his recent offline revelation that has come as a pleasant surprise to many.
At a business event, when Olympics bronze medalist Vijender Singh observed that politicians rarely promoted or participated in sports, Gandhi replied that he holds a black belt in Japanese martial art Aikido.
Singh, first, took a swipe at politicians, saying he had seen several of them just cutting ribbons and inaugurating programmes, but never saw Rahul. The star boxer, then, asked Rahul's views on sports development in the country, and if he played any of them.
Singh's question brought a smile on Rahul's face. The Congress V-P said that he exercises, runs, swims and holds a black belt in Aikido. "I am a black belt in Aikido - have you heard of it? But I don't talk about it publicly. I do one hour of sports every day, though I admit I haven't been doing much in the past three-four months," Rahul said.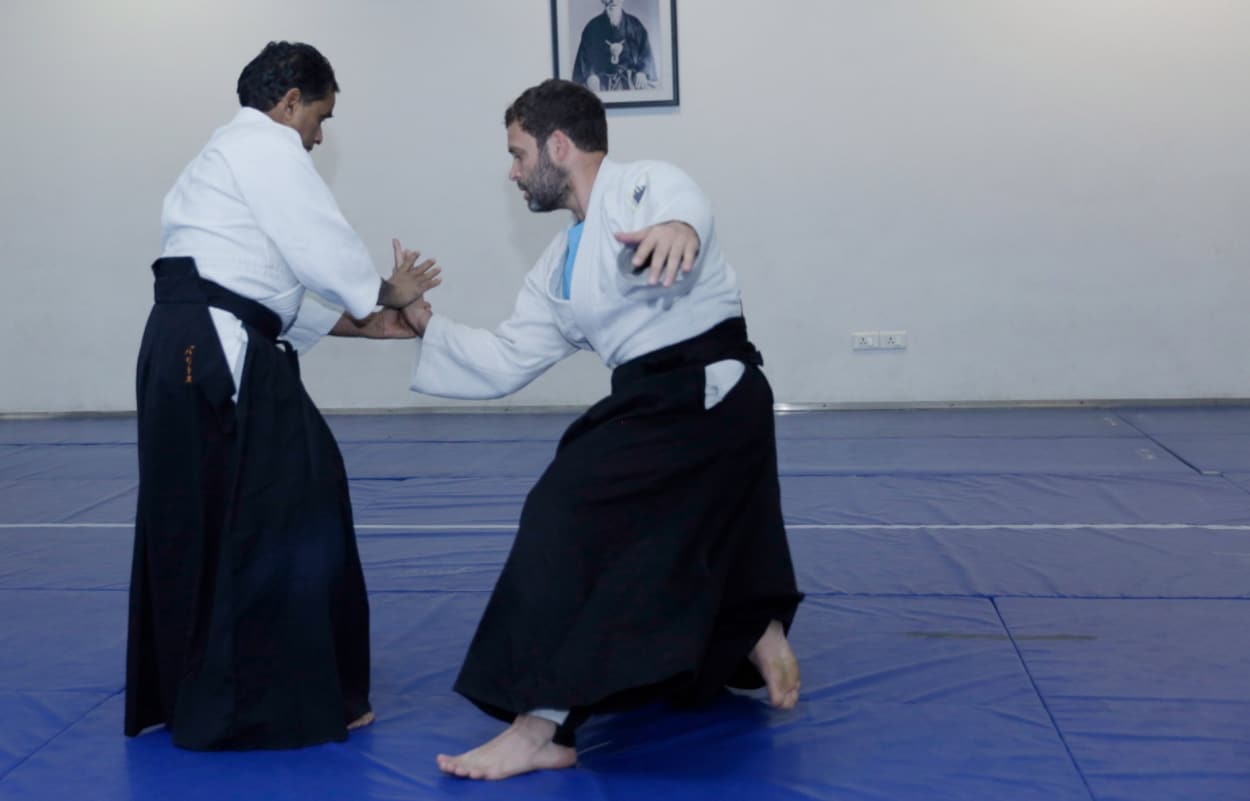 In a tweet shared by Congress politician Divya Spandana, the 47-year-old is seen showing off various Aikido positions and techniques with a Sensei, Paritos Kar.
.@OfficeOfRG RG with Sensei Paritos Kar during one of the #Aikido sessions. https://t.co/7H9N5CuUVy pic.twitter.com/MxCGg95IvL

— Bharad (@bharad) October 31, 2017
The tweet seems to have cleared the mysterious clouds regarding Rahul's prowess in the Japanese martial art.
At the event, Singh had also asked the most asked question to Gandhi. His question elicited cheers from the crowd, perhaps, suggesting they also wanted an answer.
"My wife and I always talk and ask when Rahul Bhai will get married," Vijender asked. A confident Rahul, taking a stroll on the stage, said that it was, rather, an old question that keeps recurring.
"I believe in destiny, and when it has to happen, it will happen," he said.
Get the best of News18 delivered to your inbox - subscribe to News18 Daybreak. Follow News18.com on Twitter, Instagram, Facebook, TikTok and on YouTube, and stay in the know with what's happening in the world around you – in real time.
Read full article